'The Chuku's Six Week Charge' will run between 31 October and 11 December, with founders and siblings Ifeyinwa and Emeka Frederick aiming for 600 bookings during the period.
'Chuku's is the product of community belief – we were able to open our restaurant in the first place thanks to the support and love shown by supporters of our crowdfunding campaign and their faith in our vision of a homage to Nigerian culture,' said Ifeyinwa.
'Now, we're asking people to come down, enjoy some jollof quinoa and a palm wine, so we can keep sharing everything beautiful about our culture for years to come.'
Ifeyinwa and Emeka said they want to continue to celebrate Nigerian culture at Chuku's and hope the local community, as well as travelling diners, will help renew the interest the restaurant received when it opened.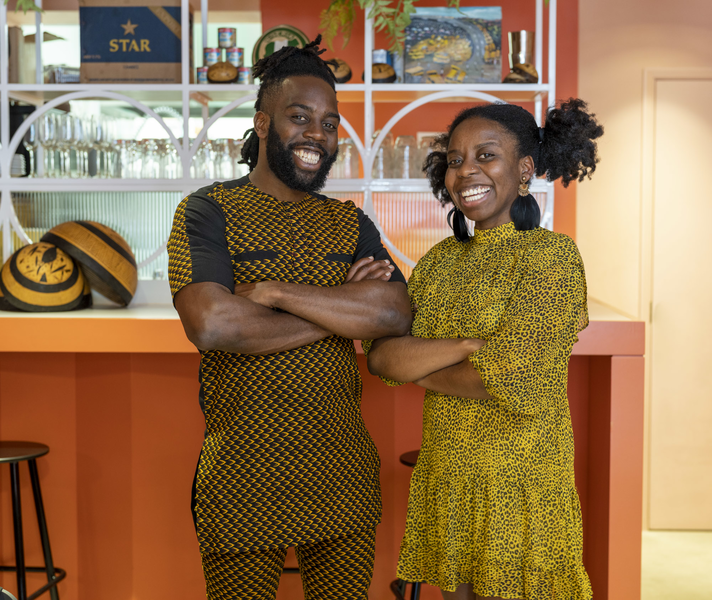 From the off, critics such as Jimi Famurewa and Grace Dent praised Chuku's: Famurewa called the food 'a rousing expression of cultural pride', while Dent wrote that the restaurant provided 'a delicious, life-changing crash course in Nigerian tapas'.
Watford FC player Will Troost-Ekong, who also captains the Nigeria national football team, is also a fan.
'What Ifeyinwa and Emeka have done at Chuku's is simply incredible: carefully selecting recipes from all over Nigeria, adding their personal touch, and presenting them as sharing tapas in a welcoming, social and energetic place.
'A must-try for everybody – from the people trying Nigerian food for the first time to the people out there that are missing the chop from back home!'
Ifeyinwa and Emeka said without more customers, Chuku's is destined to close by 2023.
Emeka added: 'Over the past three years (with a few lockdowns along the way), Chuku's has become an important venue for not only the Nigerian community, but people from all walks of life with an open mind and a curiosity to explore the world.
'We love being able to serve up a slice of Lagos in North London, and hope we'll be able to continue to do so. We know first-hand how strong the power of community is and can't wait to see that in action over the next six weeks.'
Guests can book their table for the six-week charge here.