In the UK today, we are on the cusp of a new dawn with more food businesses showcasing West African cuisine starting to appear. For decades, West Africans have lived in British cities, settling into new communities, cooking heritage foods and taking special care to keep traditions alive. The main barrier to entry, though, for Black food entrepreneurs is a lack of access to capital. It means our businesses still mainly occupy the takeaway, caterer and food trader space as restaurants are more difficult to finance. For my generation, I now think things are starting to improve and our heritage is being afforded more time and investment – it's being better celebrated.
There is still a way to go, however, because it's clear West African bars and restaurants aren't as well-known outside their respective communities. If a West African restaurant has achieved great notoriety, the culinary focus might be broad rather than country-specific – this is to appeal to a wider demographic, especially outside of London. You'll also find Nigerian and Ghanaian cuisines have the monopoly on West African food offerings in the UK - if you're lucky and find the odd dish from Cameroon or Senegal on a menu, make sure to be curious and give them a try. Hopefully demand will lead to more choice and opportunity. West African cuisines and foodways have a fascinating history and lots of diversity from country to country, which is why I truly believe that they should be enjoyed by more people.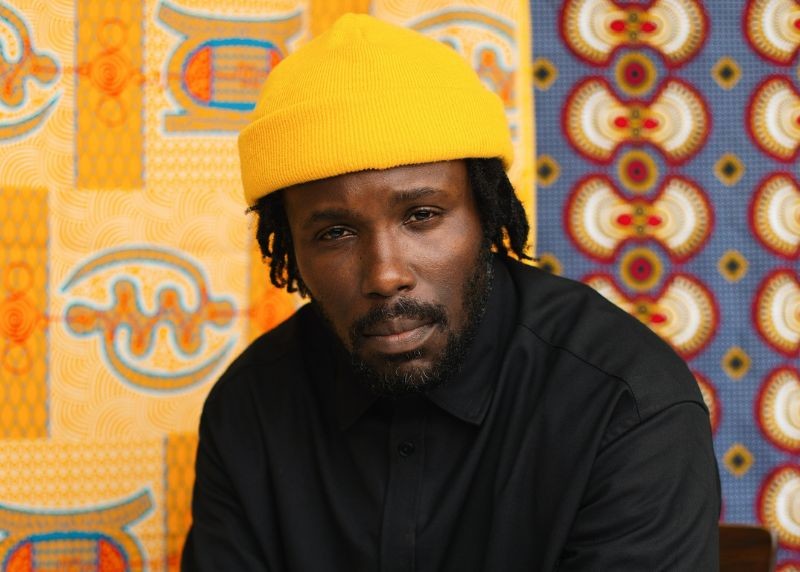 Still, even if the upshift is slow and gradual, there is an upshift in presence and acclaim, and my pan-African restaurant concept Tatale is part of it. The aim is to expand the reach of African cuisines and to ultimately create more room for them to exist. I use music and art as well as food to do this - to champion African and diasporic cultures. The menu is pan-African in ideology but West African leaning as that's my area of expertise. It's also an exploration of the links between West African cuisines and cuisines across the Continent. The work I do through Tatale cultural events and educational experiences is to emphasise the impact of West African cuisines on the global culinary stage.
Thanks to the sacrifices older generations have made – namely in migrating to the UK - the future of West African food in the UK looks incredibly exciting. When we arrive at a place where you can easily sample dahomey fish stew from Benin, ravias cinnamon cookies from Guinea-Bissau, and bonava lamb and potato stew from Mauritiana, we will have a culinary landscape that more accurately reflects the UK's cultural diversity.
A few places to try: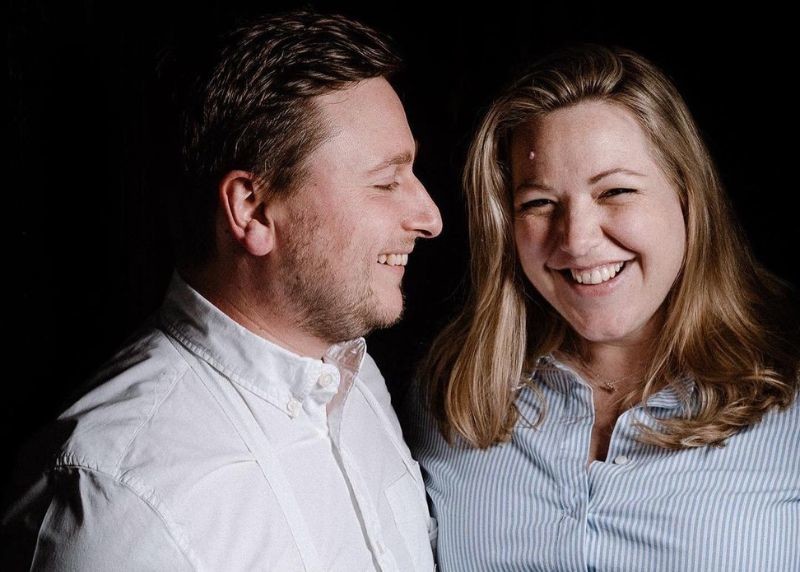 Chishuru, London
@chishuru
It's not hard to see why Chishuru, the small restaurant in Brixton's buzzing Market Row, is so well loved. Owner Joké Bakare is a phenomenal chef and somebody whose hospitality seems so effortless. Chishuru is a contemporary Nigerian offering, but Bakare's profound knowledge and respect for West African cooking traditions shines through in each dish. Chishuru serves an ever-changing tasting menu and each time I go there I'm surprised. It has quickly become my favourite London restaurant.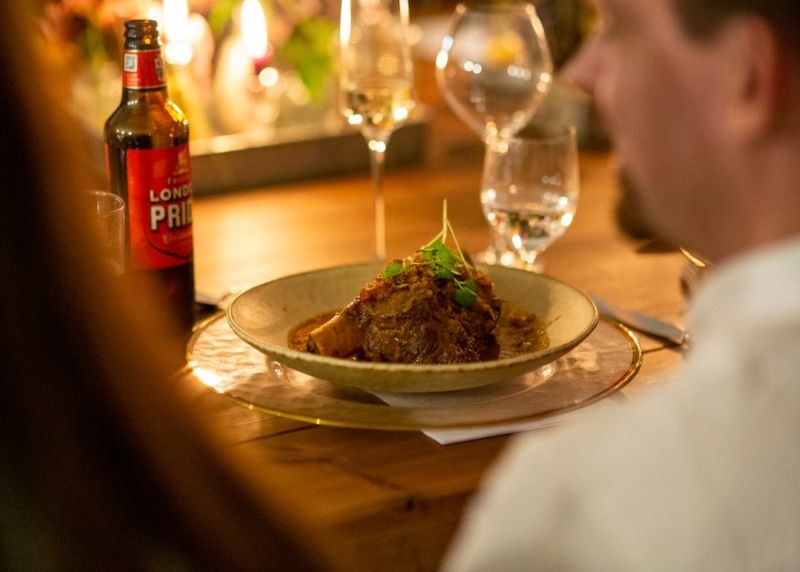 Shwen Shwen, Kent
@shwenshwenbymaria
Shwen Shwen is a contemporary celebration of African ingredients, where Sierra Leonean chef and founder Maria Bradford creates bespoke menus for weddings and corporate events as well as hosting pop-up dinners. Previous menus have included yam, leek and parmesan croquettes coated in cornmeal served with a saffron aioli; walnut and egusi granola; beef short rib slow cooked in peanut and coconut sauce; and spiced rum roasted pineapple, coconut and cassava crumbs with toasted coconut ice cream.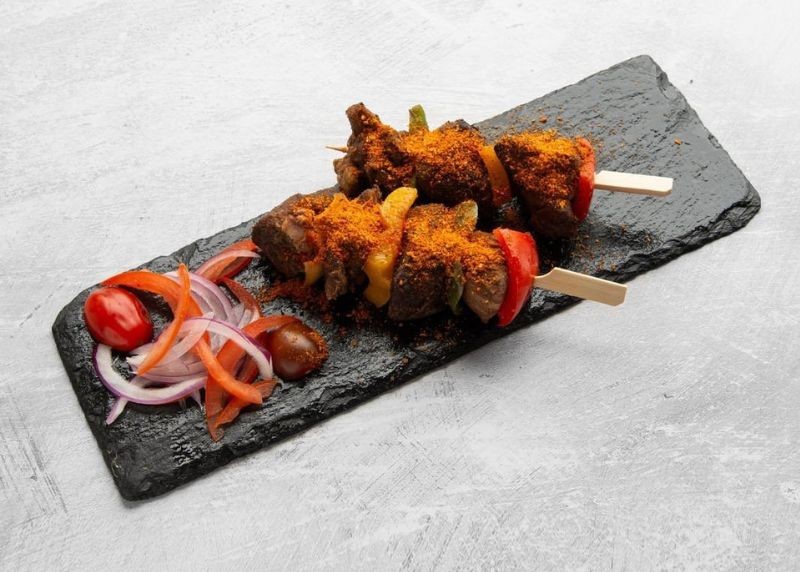 19fiftyseven, London
@19fiftyseven_restaurant
19fiftyseven on Old Kent Road is another essential Ghanaian restaurant, named after the year Ghana gained independence. It's an upmarket dinner spot that is perfect for birthday parties and celebrations. Its drinks menu is excellent. When it comes to the food, get the lamb chichinga to start - chichinga is a spice mix made of roasted peanut, cayenne, garlic, ginger, and chilli. I'd also get the poisson braisé en papillote, which is an Ivorian way of preparing grilled tilapia, marinated in rich stock and served in parchment paper. It comes with boiled yams and black shito, a Ghanain hot sauce.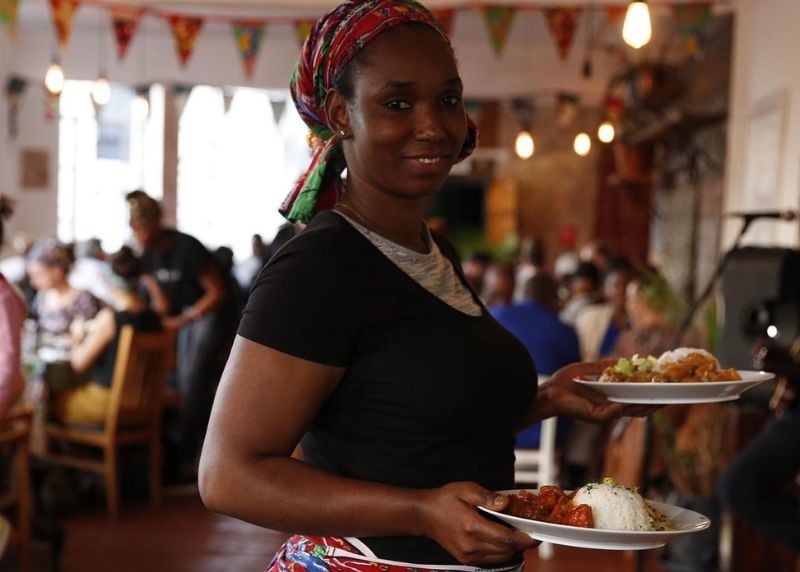 Little Baobab, London
@littlebaobabuk
This pop-up and private catering outfit is all about sharing Senegalese culture with Londoners. Chef Khadim Mbamba is carving out space for this cuisine through his supper clubs which bring together food, fresh juices and live music performances from the country's talent. Amongst the line-up of great dishes is thieboudienne, the Senegalese variation of jollof rice which is cooked with vegetables and maafe, a peanut stew.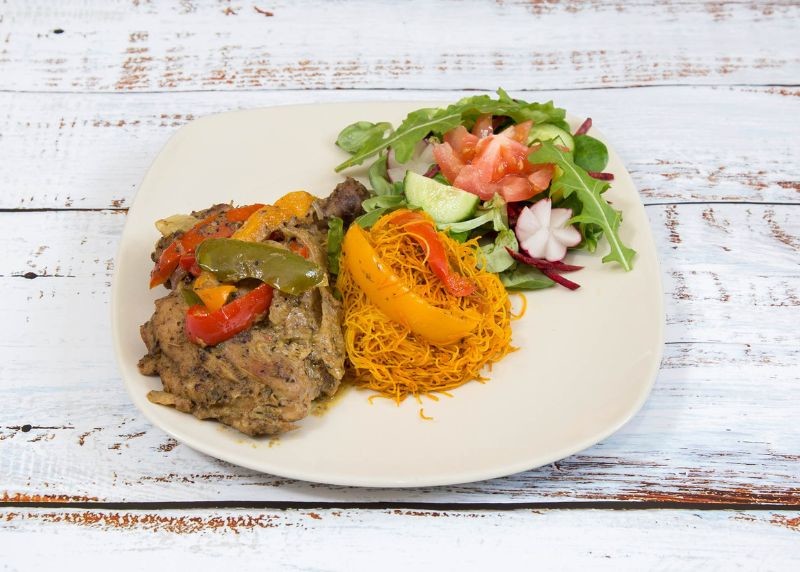 Letticia's Sierra Leone Kitchen, London
letticiassierraleonekitchen.co.uk
Letticia's Sierra Leone Kitchen is a takeaway offering culinary highlights from across Sierra Leone to the north east of London. Laeticia is passionate about feeding and nourishing her local community and sharing her knowledge of Sierra Leonean dishes. Standout options include sawa sawa, a dish made from the highly nutritious sawa sawa leaf, eaten with fufu which is the catchall term for either boiled and pounded yam, cassava or plantain.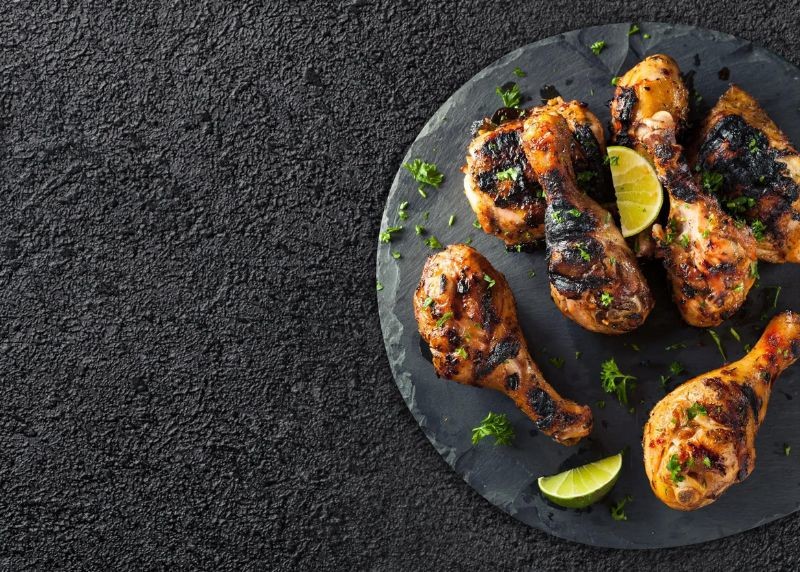 Taste of Gambia, Birmingham
tasteofthegambia.co.uk

If you're looking to eat West African food in Birmingham, order from Taste of the Gambia. They have an excellent selection of Gambian dishes and fresh juices made from African ingredients. My choice would be super kanja, a delicious fish and okra stew, a grilled chicken dish called afra and fried plantain.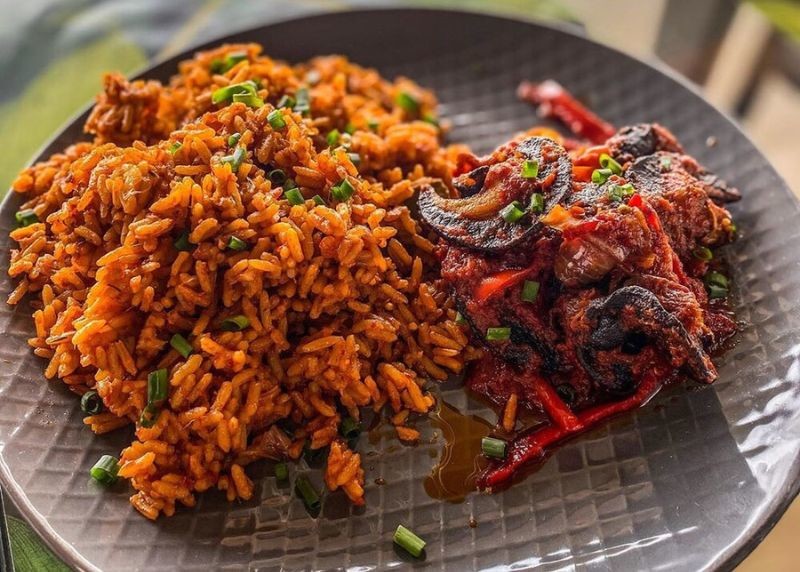 African Palace, Bristol
africanpalacebristol.com
African Palace is a great spot in the bustling neighbourhood of Easton. On the menu there are specials from Cameroon, Nigeria, and Ghana. I'd go for Cameroonian tapsi banana porridge, which sounds like a breakfast dish but is typically eaten for lunch or dinner, or the ndole beef, which is a spinach and bitter leaf stew, with plantain.
- Akwasi Brenya Mensa