The pan-African concept will 'tell stories through food, art, and culture', Akwasi said, and takes its name from a classic plantain pancake, which he described as a 'quintessential Ghanian dish'.
The chef said that 'wherever you are in the world, plantain is synonymous with the black experience', and explained its 'universality and heritage has become the backbone' of his concept, and ultimately the menu.
Akwasi said he spent the first half of this year gathering knowledge of cuisines around the world, visiting San Juan in Puerto Rico, Accra in Ghana, as well as Berlin, Amsterdam, Belfast, and Lisbon.
'I view myself as an African Futurist in this sense, as I am really excited by the prospect of having a healthy, thriving and varied African culinary scene and what this will look like in twenty or thirty years' time. There's a lot of positive change, innovation and excellence ahead.'
Tatale will serve dishes and use cooking techniques that originate on the African Continent. On the menu will be the likes of omo tuo (mashed rice) and groundnut soup from Ghana, ackee croquettes from the Caribbean, geelrys rice from South Africa, jollof from Ethiopia, and red snapper stew from Brazil.
Tatale, with 33 covers and room for 100 standing at the bar, has been designed by Freehaus Architects and will be housed on the first floor of the Africa Centre, a charity which relocated from Covent Garden to the former 1960s office block in 2013.
The interiors of the restaurant are the work of creative director Tola Ojuolape, who 'uses contrasts of indigo and terracotta, baked, clay, and live edge timber throughout the space', an announcement said.
Akwasi said Tatale was inspired by the chop bars of Ghana and beyond, a 'defining feature of the West African culinary landscape: bustling roadside joints who open their doors to all – well-heeled businessmen, tired trotro drivers, young lovers, bachelors dining in the early hours, playwrights finding their characters'.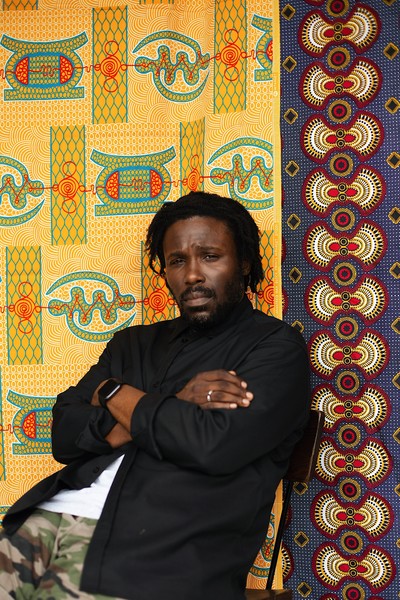 He also said the significance of opening a permanent site as a black entrepreneur is 'not lost on him'. 'I want to continue to break down barriers and continue to create more space for Black talent', said Akwasi.
'I want us to reclaim our foods, eat them with pride and for us to be the ones that reap the rewards for them. I want to continue this momentum and create real and long-lasting change for the Black community with a focus on hospitality.'