Start in Old Hunstanton where The Neptune has drawn food-lovers for 16 years, ever since Kevin and Jacki Mangeolles transformed a roadside coaching inn into a consistently acclaimed restaurant. Stay in one of the four rooms after a dinner that might include Herdwick lamb with hispi, violetta potatoes and a rocket pesto, and an inspector-seducing dark chocolate marquise with peanut butter ice cream and poached cherries.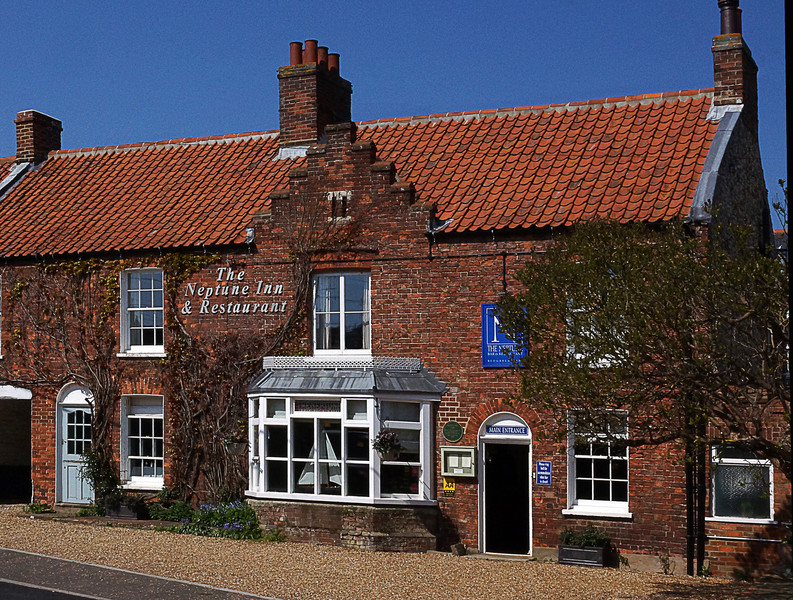 Head east. A beach walk at Holme Dunes calls, but stop first at Drove Orchards where you can pick your own apples, pears and plums, buy produce at the farm shop, and superb seafood and prepared fishy meals at Gurneys. It's still morning, so make a note to come back on the return leg for some of the best fish & chips on the coast at Eric's Fish & Chips. Don't diss – or miss – the deep-fried jam sandwich, given the public thumbs-up by Delia Smith this summer, and if you're in a pizza frame of mind (October is National Pizza Month after all), head to Eric's nearby yurt for excellent wood-fired ones. Eric somehow finds time also to run Titchwell Manor hotel in the next village where two shepherd's huts with hot tubs have been popular recent additions.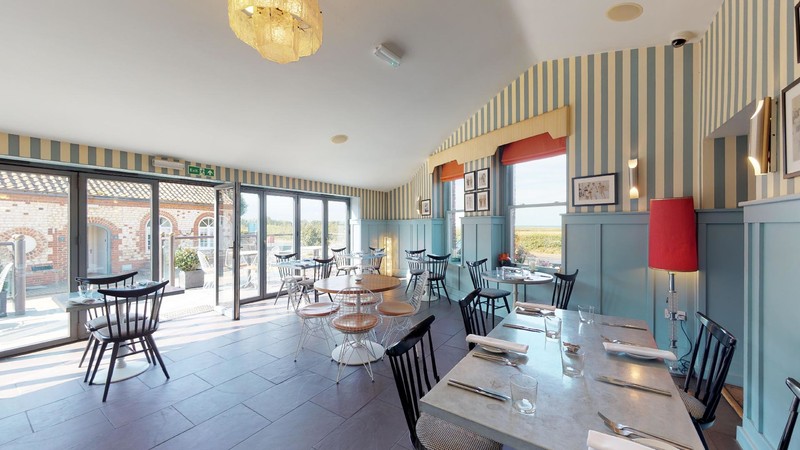 Park at The Lifeboat Inn in Thornham, and follow your nose down the track towards the sea. Holme Dunes is remote, the sound of wind in reeds is likely to be the loudest thing you'll hear. Keep your eyes open for marsh harriers scouring the reeds and marshes, and at dusk for barn owls doing the same – the Norfolk coast is world-famous for its birdlife. Lunch is back in the bar of the dark-beamed, cosy-cornered Lifeboat, redolent with smuggling history. On order? Share a steak pie, butcher's sausages and mash, or come on the appropriate day for a towering Sunday roast.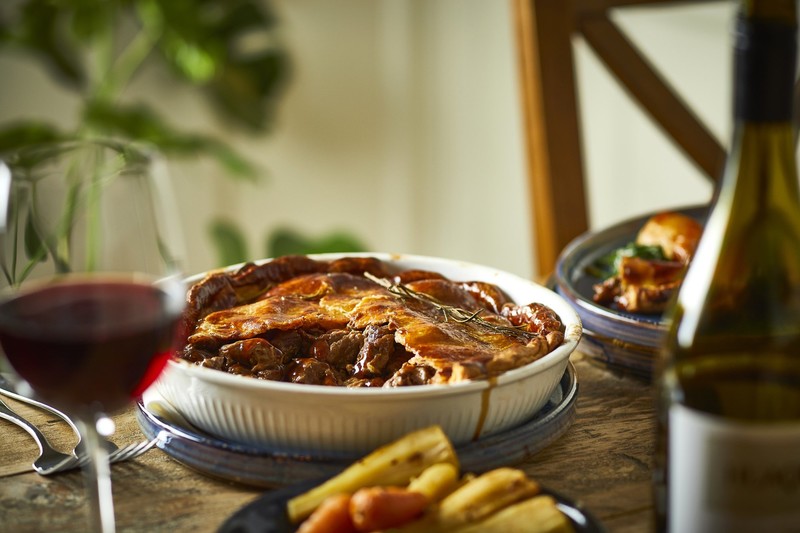 Next stop Brancaster Staithe on the edge of the winding creeks that define this coast. It's where mussel and oyster fishermen such as father and son Cyril and Ben Southerland work, their boats and pots visible from the back of The White Horse pub. In season, they bring nets of mussels by barrow to chef Fran Hartshorne's kitchen door – she and her team will turn them into a White Horse classic, served by the steaming bowlful with sourdough to scoop up the juices. A seafood platter may tempt too, piled high with 'maritime bounty' as our inspector discovered, including smoked salmon and shell-on prawns from Staithe Smokehouse run on-site by Fran's husband, Phil. Do book, and ask for a window seat for the best view of shimmering sunsets, and on occasion the northern lights. If you're staying over, maybe you've got lucky and nabbed the 'Room at the Top' with its own telescope.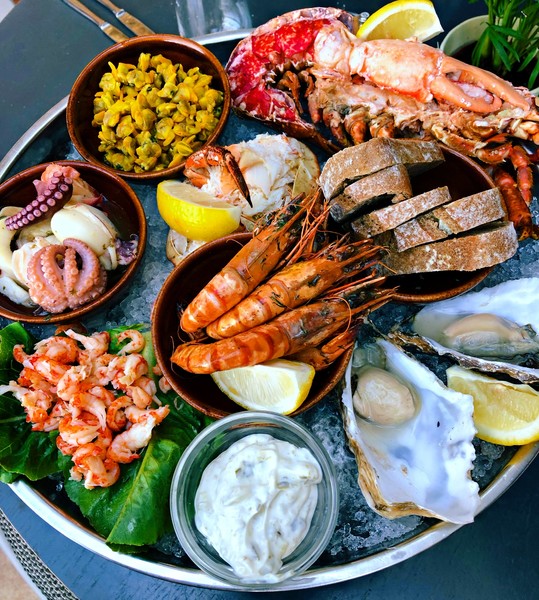 A morning coffee fix awaits at the temptation-filled Tuscan Farm Shop in Burnham Market, a gentrified village where much-loved local butcher Arthur Howell has a shop, as does Gurney's, with the Humble Pie deli above. Socius, on the edge of the village, is the restaurant to know, a cheerful, contemporary spot – see its carpark setting as a bonus – that turns out creative small plates such as tuna tartare with pickled ginger and wontons, and pork belly with pancetta, celeriac and salsa verde.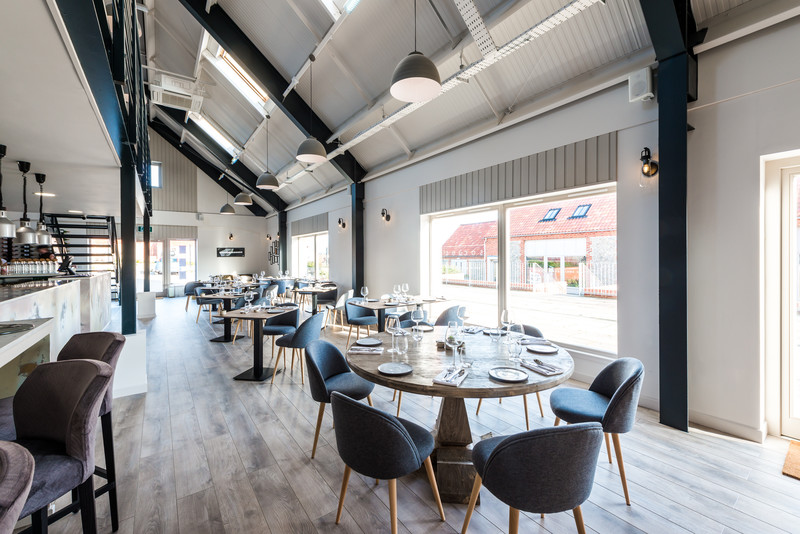 Today's beach is Holkham whose glorious expanse of pine-edged sand opens out at the end of Lady Anne's Drive. Fill your lungs, tire your legs and work up an appetite ahead of lunch at The Red Lion, Stiffkey. Chef Liam Goldstone and his partner Caroline Cooke run a spirited, generous pub with a menu that blends classy cooking with hearty flavour in dishes such as whole sea bream with lemon-herb butter to share, rich cuttlefish ragù on toast, or braised lamb shoulder pie.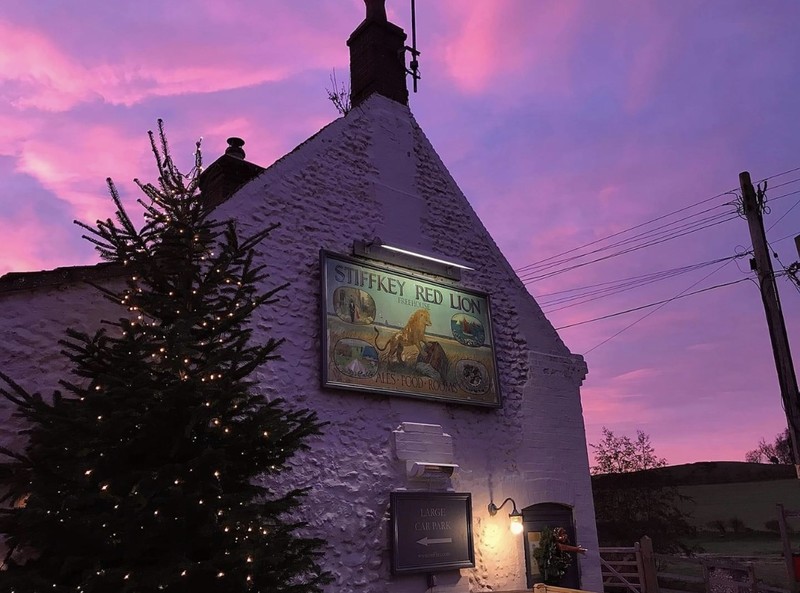 You're moments from Morston village whose claim to fame – apart from being a start point for seal-watching trips – is to be the home of Morston Hall, chef Galton Blackiston's refined, special-occasion restaurant with rooms. Thirty years since opening, the restaurant remains as committed to Norfolk ingredients as it is to classical cuisine, so expect the likes of local lobster contained in the finest of ravioli, scallops in elegant champagne sauces, pitch-perfect beef wellingtons, and a cheese board of aromatic dreams.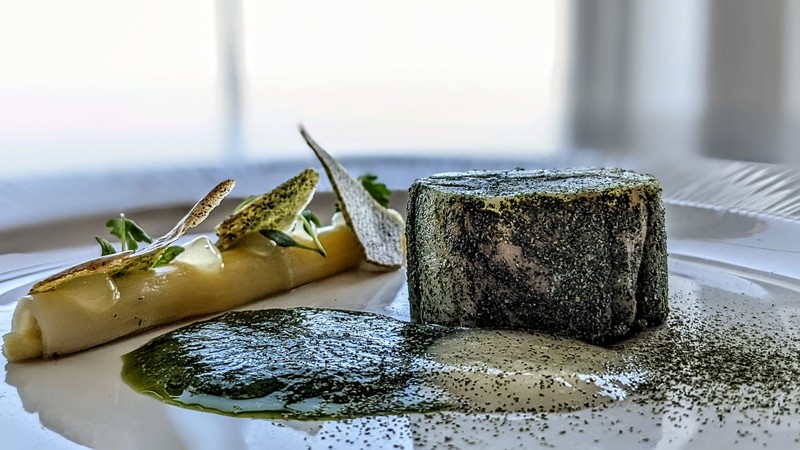 It's a drop inland, but Holt is a charming base to discover Blakeney (seals, ice creams on the harbour, tea and cake at The Moorings), and Cley next the Sea with its landmark windmill and the delights of Cley Smokehouse. The Feathers hotel is a welcoming former coaching inn with excellent breakfasts, and its sister property, The Wiveton Bell, offers tasty pub fare from its pretty village-green setting just a short drive away. Book well ahead for exceptional Meadowsweet to luxuriate in faultless hospitality and the exquisite, modern-classical cooking of Greg Anderson. Inspectors have enthused variously over snacks such as deep-fried oyster with jalapeno, and dishes such as turbot with a ham and whey butter sauce, and raspberry soufflé with meadowsweet custard.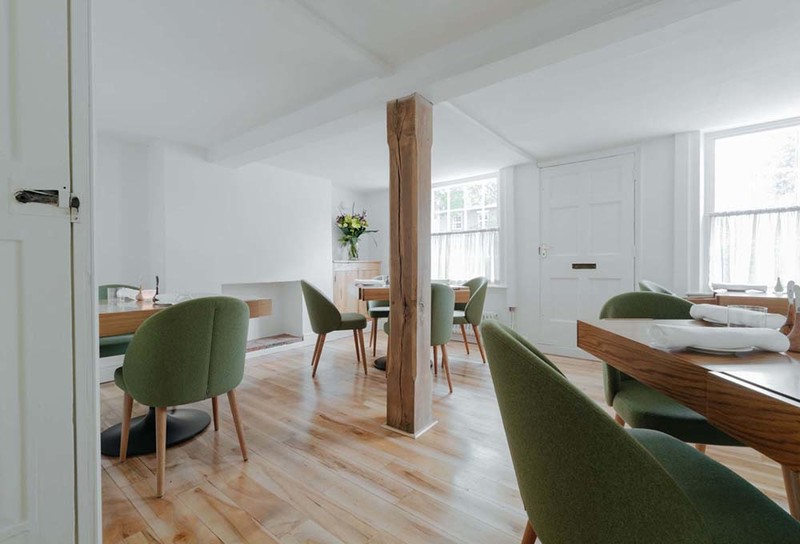 Carry on, Cromer-bound, stopping at West Runton for a crab and lobster fix at family-run Rocky Bottoms (be quick, it closes for the season on October 29th) or fish & chips done the Blackiston way at No1 Cromer. The view comes for free at the chef's chippy on the pier, especially if you eat in the upstairs restaurant.
Need a walk? Pick up the Norfolk Coast Path which will – slowly – take you back to Hunstanton.