In the introduction to his cookbook, Fruits Of The Sea (1995), Rick Stein recalls his early days as a chef-restaurateur cooking at The Seafood Restaurant in the mid-70s 'in a small kitchen in a small fishing port miles from anywhere'. He wrote: 'We weren't very busy then and were only just making ends meet. Few people seemed particularly interested in eating fish.'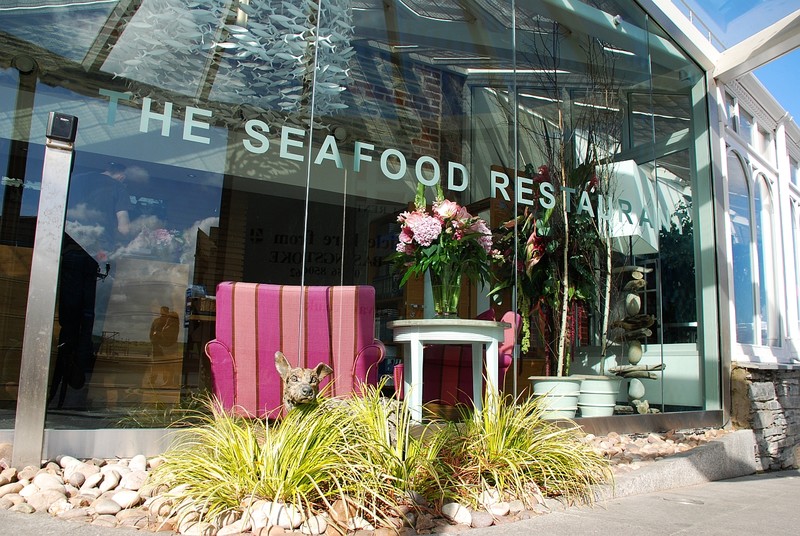 How things change. Rick dug in and, 40-odd years on, Padstow remains inextricably linked with good food. Its tangle of lanes are jammed with tearooms and cafés, quirky bars and bistros, and some top-end restaurants. There are galleries and boutiques aplenty, but the lobster pot-heaped reality of a busy harbour with its restless gulls and flock of fishing boats adds a grounding dimension.

The Seafood Restaurant (its central bar is a great spot from which to watch chefs prepare seafood platters) remains top of the wishlist for many. There's also a well-trodden path to Rick's deli, gift shop, fishmongers, café, bistro, cookery school and chippy.

Where next though? Ponder the question over an interesting sip and charcuterie on the tiny terrace at BinTwo, or go for an appetite-sharpening cocktail at stylish Ruby's Bar. Maybe you'll choose Caffe Rojano, Paul and Emma Ainsworth's bright and breezy brasserie where sourdough pizzas, tip-top burgers and fresh pasta dishes are made with love. 'People are more adventurous than ever,' says Paul, 'but pizza is the food of the gods, isn't it? My favourite food on the planet!'
Maybe you'll dive into a brimming seafood platter at Prawn On The Lawn, or be warmed by Middle Eastern flavours at sister restaurant Barnaby's. For next-level eating, book Paul Ainsworth at No.6 Start with a glass of Camel Valley fizz in Cici's bar upstairs, then let the chefs – they're led by 2019 Great British Menu finalist Chris McClurg – work their magic. Start with pig's head fritters with smoked eel and Bramley apple, or raw sea bass, pink-tinged slices curled into the shape of a rose, or celebrate the fleeting St Enodoc asparagus season with some perfectly prepped, cooked and seasoned spears. Monkfish, roasted on the bone and served with a crab bisque could follow, or local hogget with lamb sweetbreads and celeriac. Flavours are punchy and meat is celebrated, but there's playfulness too, seen nowhere more so than in the 'fairground tale' dessert that remembers Paul's own Great British Menu time in 2011.

Stay in the luxurious Padstow Townhouse, or stylish St Petroc's. The quayside Old Custom House offers a boutique vibe, while stunning estuary views, traditional comfort (and homemade preserves at breakfast) await at Treverbyn House B&B, just up from The Seafood Restaurant.

Next day, find a quayside bench to people-watch and eat proper Cornish pasties (family run Chough Bakery scoops copious awards), or a generous portion of Stein's fish and chips – careful, those gulls are daring! A cone of Roskilly's Jersey milk ice cream is a must, and to fulfil Cornish cream tea fantasies, head to tiny Cherry Trees Coffee House or up to Greens where an appealing all-day menu (and crazy golf if you feel so inclined) comes with stunning views.

Boat trips abound, from sea fishing to gentle cruises, or marine safaris. More functionally, take the ferry to Rock where the glossy come to sail, play golf and feel sand between their toes. The place to eat is The Mariners pub, newly reopened by the Ainsworths in partnership with Rock-based Sharp's Brewery as, says Paul, 'a place for everyone, for people who live here and people who visit'. Choose Porthilly mussels and oysters (reared from tiny seed to plump deliciousness on the foreshore within sight of The Mariners by a remarkable father-son business), traditional pies, dayboat fish and a dessert list called simply '& Custard'. You just know the '3 apples' pie and proper spotted dick will be the stuff of jolly, tasty Cornish memories.
And nearby…
A short drive north of Padstow is Port Isaac, a place with a food reputation to challenge any fame bestowed by ITV drama Doc Martin, which is filmed here. Down by the harbour is Outlaw's Fish Kitchen with a menu of small plates created using the best of the dayboat catch.

At the top of the village, Nathan Outlaw's eponymous flagship restaurant scores a flawless 10 in The Good Food Guide; mesmerising views are the backdrop for cured brill, or red mullet with soused vegetables, or turbot with St Enodoc asparagus and tartare hollandaise from an all-fish tasting menu.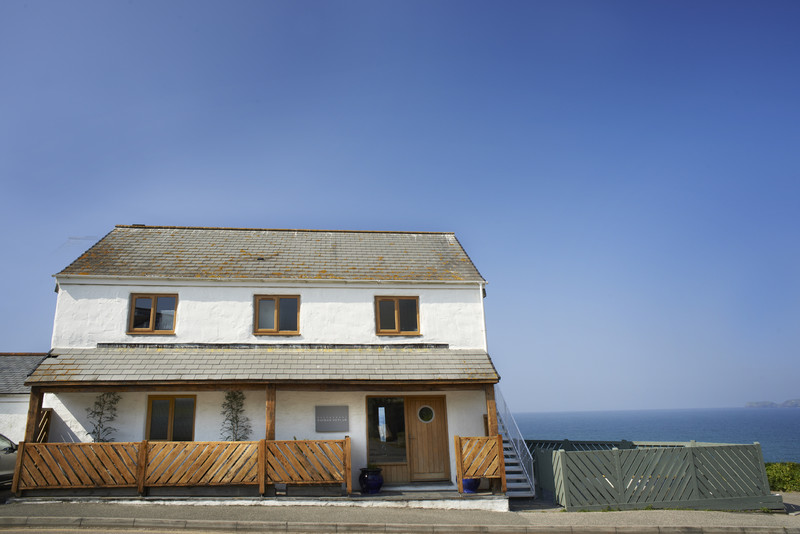 Over the road, linger at The Stargazy Inn, with Great British Menu 2019 finalist Andrew Sheridan delivering a fiercely Cornish menu. It is sister to the Port Gaverne Hotel and Pilchards beach café (both a short, steep walk from Port Isaac) where global flavours – mussels with 'nduja, or Szechuan fried squid – add pizzazz to first-rate ingredients.

For coffee and cake, or a feast of spider crab, lobster, oysters and the rest, check out Fresh From The Sea, a café-fishmongers owned and supplied by village fisherman Calum Greenhalgh. And when the coastal brilliance overwhelms, head inland for excellent pub food at St Kew Inn, or Emily Scott's hyper-seasonal cooking at St Tudy Inn.

Some 10 miles south of Padstow is Watergate Bay. You don't have to move far when hunger or thirst calls – take your sandy feet to The Beach Hut, watch a sunset over Italian-inspired dishes at Fifteen Cornwall, or soak up the vibe with cocktails, craft beers and small plates at the Watchful Mary bar.
Published June 2019