Tommy Banks is a man with a smile on his face. He's celebrating the opening of The Abbey Inn which, conveniently, is just a mile from Oldstead and his family's much-heralded restaurant The Black Swan, and Oldstead Grange, the farm that supplies much of the produce for the Black Swan and his restaurant Roots in York.
So close to home they had naturally had their eye on the property for some time. 'We wanted to buy the Abbey Inn even before we bought the Black Swan, back in 2005, but English Heritage beat us to it,' explains Tommy. 'Almost two decades later, when it came onto the market again, we obviously jumped at the opportunity. I washed pots there as a teenager, it felt like a real full circle moment'.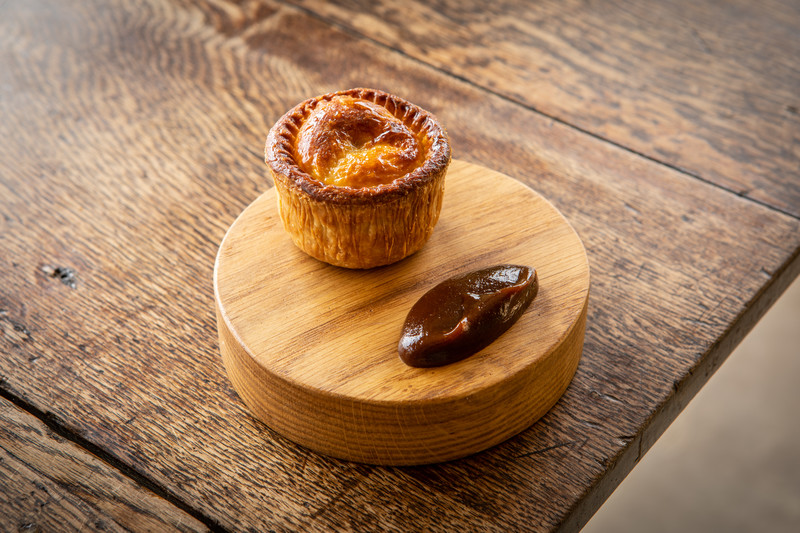 After some years of neglect, it has been painted and polished, given a few antique pieces to complement the fireplaces, the oak beams and the ancient flagged floors, all set in a lovely informal lawned garden.
In the kitchen Tommy has engaged former colleague Charlie Smith as head chef: 'Charlie has worked with me for many years. He first started at The Black Swan, then moved to Roots. He left us for a short while to try new things, including walking across France. But when told me he was moving back to Yorkshire, I knew he'd be perfect for our new opening'.
Together they have produced an informal menu to suit a country pub though it still adheres to their local/sustainable, home-grown ethos with a strong emphasis on pickling, fermenting and foraging that helps them through the lean times of the winter season.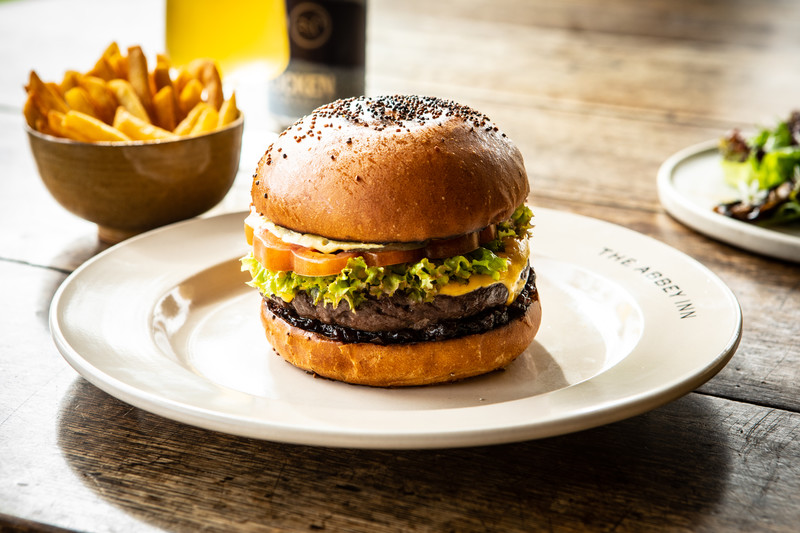 Recently they have re-established animals on the farm. 'My family have been farming this land for generations' says Tommy. 'In the last two years we have re-introduced animals and taken on a real regenerative approach to the way we farm. We have Dexter and Jersey cattle, Mangaliza and Oxford Sandy and Black pigs and Herdwick sheep. We also have some rescue chickens'.
'A big part of rearing animals is carcass balance. We want to be able to use all the meat of an animal. For example, in the two restaurants we may use very premium cuts like beef fillet, ribeye and sirloin. Then at the Abbey Inn we will showcase things like shoulder and rump'.
And a showcase it is. A glazed lamb rib comes with yoghurt flatbread and fermented carrot, hogget rump is served with a faggot and fermented turnip, dry-aged steak with triple-cooked chips, while the Byland Burger (a Dexter beef patty in a brioche bun) arrives with cheese, bacon, chicory root jam and beef fat fries - it's quite a burger.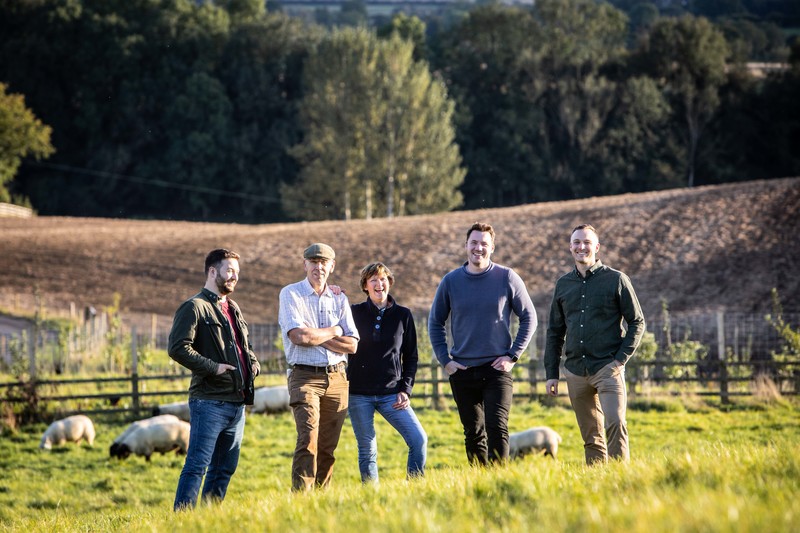 Close to the coast, there is plenty of fish and a dedicated vegetarian menu and while it is considerably cheaper than dining at the Black Swan (where the tasting menu is £175), this is top of the range pub dining with a £10 rhubarb Negroni, a Dexter beef tartare at £14 and halibut cooked over charcoal at £27.
In this prosperous corner of North Yorkshire the prices don't appear to be putting anyone off. They've only been open three weeks and the car park is full and tables are at a premium, people no doubt, wanting to see what the fuss is about. Tommy Banks is confident. He knows that people like what he likes, and that's a good burger and Mr Whippy ice cream.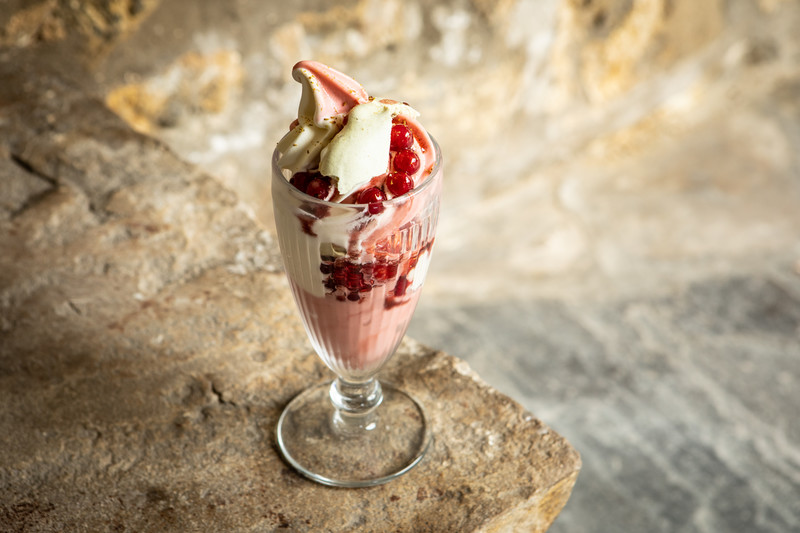 Of course, it's not Mr Whippy, but the Abbey Inn's own 'soft serve' ice cream is made with 'locally foraged ingredients' along the lines of an extravagant strawberry and sweet cicely Eton mess or Douglas fir, lemon verbena and white chocolate sundae.
For now, Tommy is getting his fix of Mr Whippy, but once the Abbey is bedded in, he'll be leaving it to Charlie Smith and touring his other enterprises: the Black Swan, Roots in York, his franchises at Lords and Twickenham and the unit that sends out 300-400 Made in Oldstead food boxes a week and then there's the telly. It's all a long way from the pot wash.