Wobbly breeze blocks of jellied gravy might soon be sold in upmarket retailers and a cookery school isn't far off either. Then there's the tapas restaurant, dependent on crowdfunding - well, yeah, this is Usher we're talking about - and a promising country pub, which isn't far off.
By the way, Usher didn't dismiss the idea of more bistros when we talked about his forthcoming plans. He's always scouring for sites in Greater Manchester, Lancashire, Cheshire, and surrounds. They remain a force: Wreckfish, the company's Liverpool venue, recently made its way into a local guide published on our sister site The Good Food Guide.
Funding such scaling up won't be easy but is entirely possible. Usher thinks so anyway. Anyone who knows Elite Bistros knows that its ambition was built on the promise and trust of its diners, who have always chipped in when called upon. Usher is now looking for £2 million worth of investment and is selling equity in the business to the tune of 10 per cent.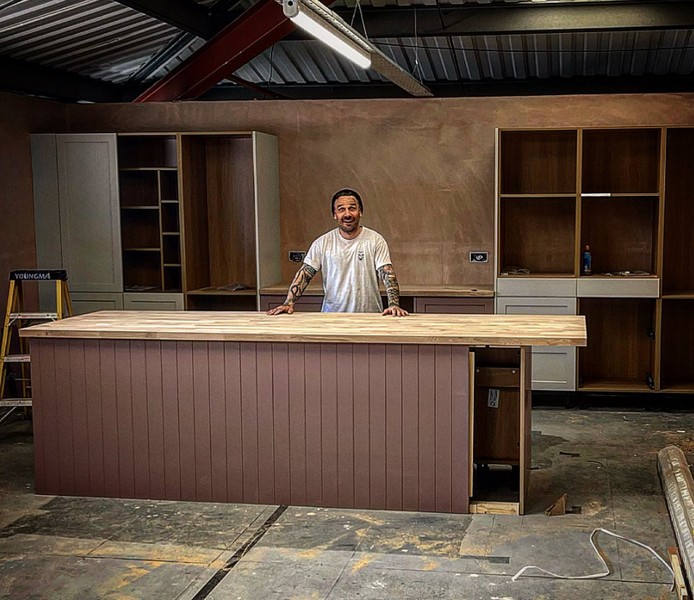 It is refreshing to see such decisiveness at a time when hospitality is seeing rising food costs, rising rents, a shortage of staff, ridiculous energy bills. Usher's vanguard is growth - he and his team will fight difficulties with a collective willingness to press on.
'It seems like a time to batten down the hatches - but Elite Bistros is going really well,' Usher tells CODE.
'I've always felt like I'm trying to progress no matter what. I want to expand in the right way. It's a balancing act, definitely, but it's important to keep our energy up and our overall feeling, despite all the challenges, is positivity'.
First will be the pub, an area of the industry entirely new to Elite Bistros. It's due to open in the village of Churton, Cheshire, in the summer.
Usher says: 'We've got a place lined up in Churton. It's a freehold, so we're taking over and refurbishing. We're going to add five rooms and operate as a B&B, though that's still being planned.
'I think people want good food in the area. Come, stay, go for a long walk and have something to eat. It won't be a classic Elite Bistros-style menu. You'll still know it's us but it'll be much more pubby. And we want to keep locals happy'
Then there's the tapas brand, Joya - pronounce it how you will. Usher concedes this is an idea still in its infancy, and unlike the pub it is wholly reliant on raising the £2m. Still, Usher says he's got 'his eye on a couple of sites' in Manchester and although there's no timeline, dishes have been tested and menu concepts planned.
'I like to get ideas out there on social media to test the water,' Usher says. 'I think there's a real gap in the market there and I'm confident it will work. It's one of the reasons I'm so keen to get the funding because I believe in these projects.'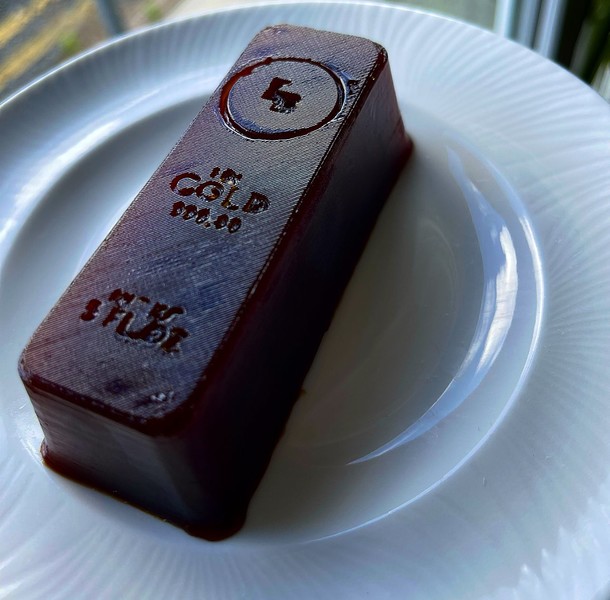 Another is the gravy, popularised by what many believe is the archetypal Elite Bistros dish, a featherblade of beef with mashed potato and a big carrot. Usher says he and his chefs have perfected it over the last 10 years and so why not sell it more broadly, in a supermarket, even?
'Now we have the space at Elite Bistros HQ [funded last year on Kickstarter], we are looking at preparing it at scale in the unit.
'It's a simple red wine sauce, really, made with stock and booze and reduced down. But we've perfected it and I think it's time to get it into high-end retail. There's been interest and it's where we'd like to see it going.
'But the £2m is integral to this too because we'd need more space. We also want to get another unit to produce cooking demos, videos. We would like to get on TikTok, do masterclasses and a cookery school.'
He adds: 'All this is about strengthening Elite Bistros, building the business, training our staff and finding new ones.
'We don't have a board of directors telling us what to do. We're fluid. So we get together and talk about the next step - then we do what we want. Or try to. We're not reckless and we are so thankful to everyone who's supported us over the years. I suppose ultimately we go with what's in front of us, and we keep going.'