Liverpool will be the fourth branch outside of London, joining Manchester, Edinburgh, and New York. And there are eight in the capital now, with founders Will Beckett and Huw Gott opening a floating steakhouse on Wood Wharf in 2021.
Beckett, a Liverpool fan, said of the expansion: 'We've spent lots of time in Liverpool over the years, and it's one of the most exciting and dynamic cities in the country.
'We've found a beautiful, listed building in such a great location. It's an amazing site, we're really excited to do it justice by building something really special.
'We have made lots of friends in Liverpool, many who run and own some of the fantastic independent bars and restaurants that make Liverpool tick, and have been such a key part of the reputation Liverpool has developed in the last few years.
'We've been talking to them for a long time about how we can build a restaurant that would really fit into this city.'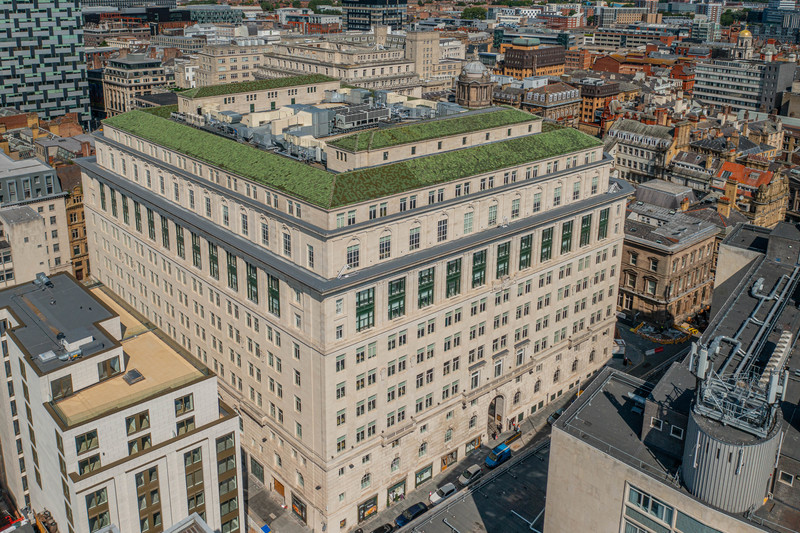 Beckett said Liverpool's dining options have improved in recent years as the city becomes a 'destination city for food'.
He told CODE: 'It's been great over the years watching Liverpool get better and better as a destination city for food. I've loved going to places like Maray, Belzan, Bacaro, and Present Company, and I really hope that Hawksmoor opening is something Liverpool will benefit from and enjoy as much as we will.'
The India Building's owner, Legal & General, said: 'L&G are really pleased to welcome Hawksmoor to this truly outstanding Grade II Listed building, and are excited to see the further transformation of India Buildings through the tenant fit out of this and the adjacent Banking Hall unit, where tenant discussions are on-going.'
Might there be more Hawksmoors on the way? We suspect there are…