The London restaurant scene in which Alastair Little launched his self-named venue on Frith Street was still, even in 1985, in thrall to haute cuisine. Fine dining was a matter of small servings of protein, plated centrally on butter-mounted stock reductions, with a sprig or two of vegetable garniture for the look of the thing. Alastair Little, the restaurant, blew everything about that ethos out of the water, and did so not in the leafy boulevards, or amid the cloistered hush of the grand hotel, but in the very heart of racketing Soho.
Out went the printed menu that changed perhaps four times a year, in favour of a hand-scrawled document that had already transmuted by the time the last of the lunch crowd had made way for each day's evening diners. Culinary styles slouched against each other like a shelf of well-thumbed Lonely Planet volumes, with Chinese, Italian, Greek and rural French dishes in cheerful contiguity. There was sometimes a personal element, but nothing outlandish; the days of oddball combinations were being hustled out the door. There was also a strong note of the English domestic that, strange to say, evoked gasps of Lady Bracknellism from the cognoscenti. Fried mash? The 1989 Good Food Guide called the place 'the finest café in the country', referring to the unclothed junkyard tables, paper napkins, colour-splotch paintings, and an open pass through which you could see into the kitchen. After years of whispered reverence, the Frith Street venue, for all its chic Venetian blinds, had brought happy hubbub back to quality dining.
It would be too much to suggest that naming a restaurant after yourself, previously the elevated practice of Michelin-starred French auteurs, was a career move, but for many years, it made Alastair Little the first entry in The Good Food Guide, and every other guide that started with London. Eventually, there was a second outlet just off Ladbroke Grove, working to the same demonstrably successful formula.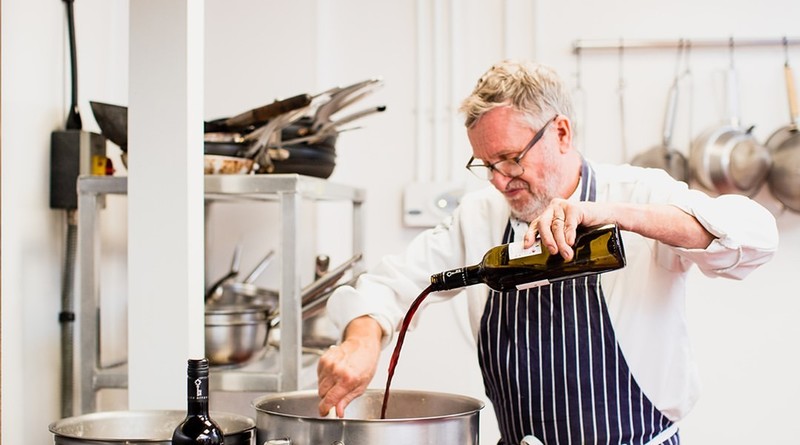 Little was one of a handful of chefs of his generation with an academic background (archaeology and social anthropology at Downing College, Cambridge) who drifted into the catering world through a mixture of the need to earn and an inchoate fascination with food. Studying canonical texts – Robert Carrier's Great Dishes of the World (1963, 1967) and Marcella Hazan's Classic Italian Cookbook (1973) foremost among them – is what you do when a long kitchen apprenticeship has eluded you, but Little worked his way around London nonetheless, including stints at Soho's L'Escargot and 192 in Kensington until a partnership with Mercedes Andre-Vega and Kirsten Pedersen paved the royal road to his own Frith Street restaurant.
In 2002, he drifted away from the partnership, discovering that it retained the legal right to his own name, one obvious drawback of the eponymous approach. He opened a deli-trattoria called Tavola in Notting Hill, supplying west London with the kinds of pedigree raw materials that had once formed the bedrock of his own cooking. There was, after all, a whole generation of domestic cooks that felt newly emboldened, not least by his own appearances in the Sunday supplements and on TV, at trying out the recipes of the southern European heartlands, overlaid with the lightness and health-kick of the California mindset. If you had missed eating something cooked by Little, you could at least serve some mortadella that he had personally hand-sliced.
In 2017, he moved to Sydney, got back to what he did best, devising quick-changing menus that had their roots in the sunnier climes of the northern hemisphere – baked aubergine, chicken and carrots in calvados, boeuf bourguignon and mash. The down-to-earth interior styling of Et Al in the Potts Point quarter, all bare tables and tiled floor, enlivened with eye-popping zigzags and stripes, was close kin to the Soho room of nearly forty years ago.
The death of Alastair Little is truly one of those moments that marks not an era's end, but only the fondest recall of when it was kick-started, and by whom.
Britain's bestselling restaurant guide is back. Join The Good Food Guide Club here.