As any seasoned front-of-house professional will tell you, being able to read your guests is hugely important. 
Ever since I started in this trade, I was taught that your guests are always right. You do all you can to make them feel comfortable and there is an art to knowing what they want before they know themselves.
From looking after diners on The Yachts of Seabourn cruise ships to the time I spent at Restaurant Gordon Ramsay, where I learned from the great maître d' Jean-Claude Breton, a huge part of our training was about reading guests and pre-empting their needs.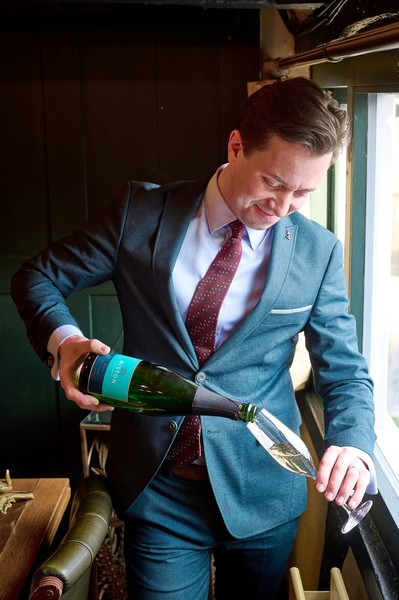 As soon as I started my own business, I knew we had to spend time training for the different scenarios that come up in hospitality. It's impossible to have a solution for everything, because anything can happen, but preparation is crucial.
If a customer forgets their reading glasses, for example, we can find them a pair, and will endeavour to find the approximate prescription-strength required. If somebody is eating left-handed, we alter their cutlery. Or let's say a diner is pregnant - it might be correct to offer a cushion. All of this sounds very simple and basic but small touches can make all the difference.
Service is something we talk about every day. Our intention at The Greyhound is to create an environment where guests don't have to think about anything except what they would like to eat and drink. We designed an experience with comfort at the forefront of it all.
We also spent time with our staff developing a style that allows us to showcase our service skills without being pretentious or intrusive. Then the pandemic hit 14 weeks after we opened, and we had to revisit everything. Not only did we have to retrain the team on how we welcome, approach and care for our guests, we had to adapt to a changing, evolving environment.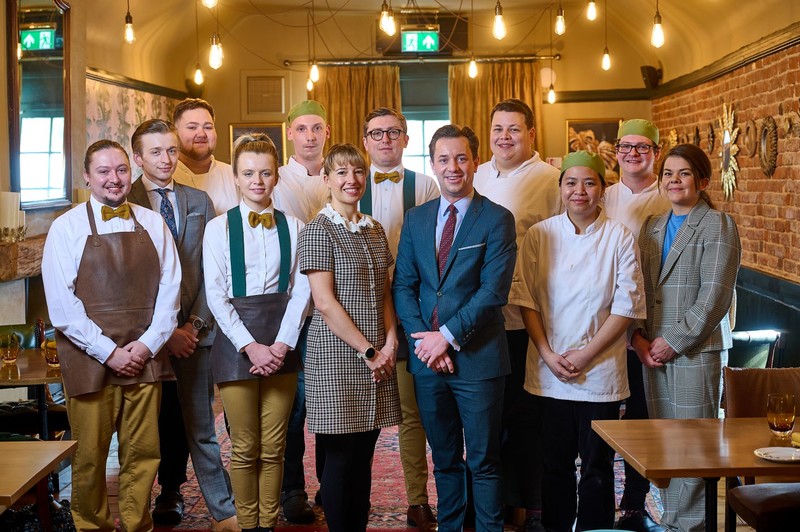 Consumer behaviour is different today. We now need to understand where their boundaries are. Do they want to shake hands, do they want us to take their jacket, and how long shall we stay at the table?
How we work has changed, too. Are our staff happy taking guests' jackets? Do they wish to continue wearing masks? For hospitality to work, it must be genuine, so our team needs to be confident in what they are doing.
While we have our own ideas about how we want to offer service, we also have to be agile and reactive. The success of any hospitality establishment depends on this and Covid is just one of many things that influences what we do and how we do it.
If there's one thing the sector proved during the pandemic, it was that it can move as quickly (if not quicker) than any other industry, and this includes modernising our business.
It has made us more determined than ever to continue to offer our patrons a warm welcome and highlighted the importance of being intuitive in what we hope is a warm and friendly pub.