'One person wanted a sausage, another was asking for scrambled eggs, not fried, and I realised on the first day that I didn't have enough trays or pans', Nathan Outlaw tells The Good Food Guide, seven months after launching his first guest house.
The chef, whose two restaurants in Port Isaac, Cornwall, feature prominently in the Guide and whose flagship has twice been named the UK's best, opened the nine-bedroom accommodation with his wife Rachel in the summer. It offers, he says, 'old school hospitality', where seaside charm prevails and breakfast is generous.
But Outlaw's Guest house was also a steep learning curve: 'I love it, because it's what hospitality is all about. But to begin with I was so out of my comfort zone. I'd been serving tasting menus for so long and it dawned on me one morning that I'd not cooked breakfast for 15 years.
'There's nothing easy about tasting menus, obviously, but there's a formula and you get into a routine with a sizable team. Suddenly I was on my own doing kedgeree, and frying bacon for 18 guests.
'There were fried eggs everywhere. I had to get more pans because I didn't have enough. But it was fun, and it still is. It's real cooking and genuine kitchen life.'
On the breakfast menu is a 'Full Cornish', using produce from local farms, naturally; homemade granolas, which Outlaw's 17-year-old daughter, Jessica, a promising pastry chef, makes; and an increasingly famous kedgeree, among other dishes.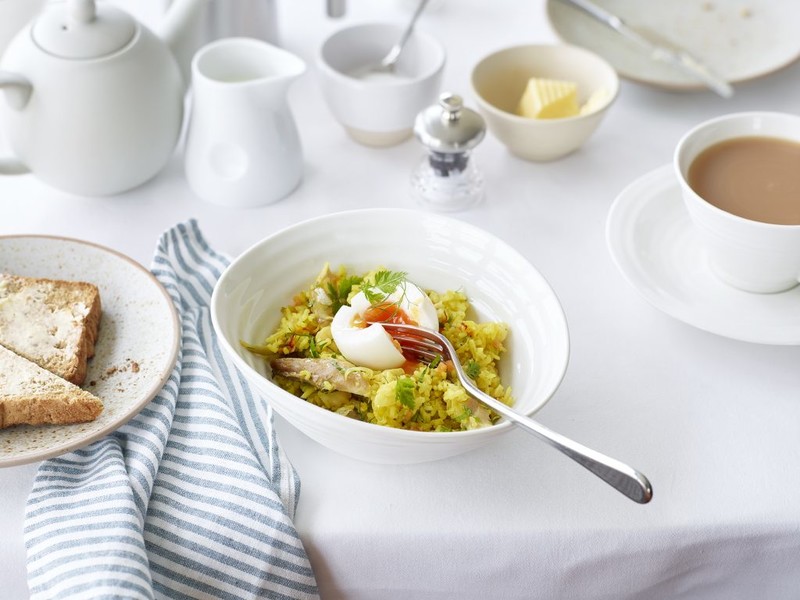 'I made the kedgeree on Saturday Kitchen and people booked in on the back of that', Outlaw says. 'It went a bit bonkers from the off and it's still very popular. We do it with a soft poached egg on top, which I think is a little more refined. It's a beautiful dish.'
Outlaw decided to take Restaurant Nathan Outlaw in a new direction in 2020. It is still a fine dining restaurant, lauded for its elegance and precision, but it is less formal, and a degree more accessible.
Outlaw's New Road, as it is now known, together with Outlaw's Fish Kitchen – more relaxed still – are complemented by the guest house. Guests are invited to book for two-day 'packages', with dinner at each restaurant over two nights and breakfast on both mornings. Prices start at £1,100 for two.
There is an emphasis on homeliness. Today, Outlaw says, guests are paying for 'an experience'; in an increasing number of venues, hospitality extends well beyond lunch or dinner, but stops short at being a fully fledged hotel. This style of entertaining is increasingly mirrored across the country: throughout the Guide are one or two-night restaurants with rooms, where cocktails precede dinner and afternoon tea is almost a prerequisite to house-baked sourdough and cultured butter.
'We always have a host there,' Outlaw explains. 'We have two, and one will always be on hand to help guests with whatever they need. It's classic service, built on warmth and character. We've invested money in this, but also time and care.'
Outlaw also says running a guest house has allowed him to better interact and engage with guests. In the freneticism of a restaurant, chefs might get five minutes to talk to diners during or after service. In the tempered confines of a bed and breakfast, Outlaw is afforded more time with visitors.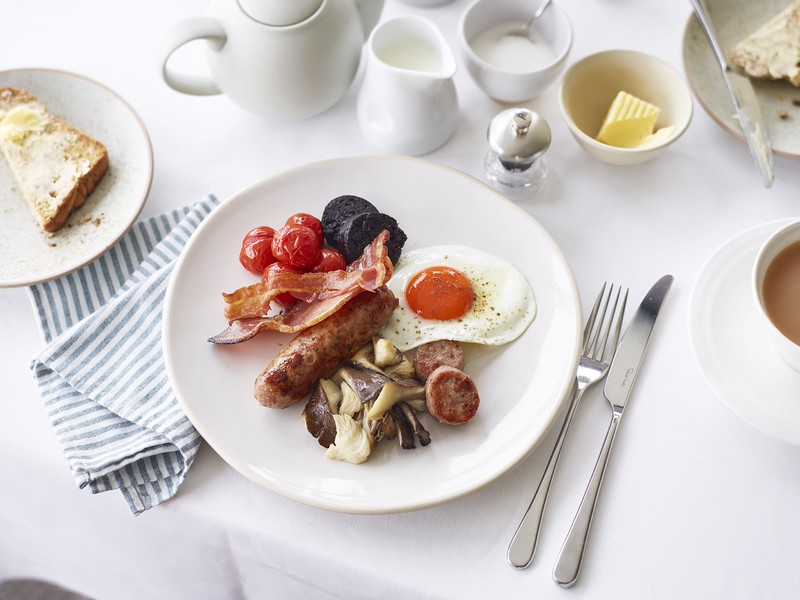 'People really buy into the full experience – it's more than just a restaurant. A restaurant might have its limits, and for me I think you run the risk of overcomplicating things. You look at the bigger picture and what customers want. It gives you perspective.
'I talk to everyone. After a couple of drinks, or in the morning with a sore head, people will tell you anything. There's honesty after spending 24 hours somewhere. Nobody has said anything outrageous but I welcome feedback and it would be ridiculous to not believe we can always improve. They might be really simple things, like moving a toilet roll holder to the other side, or putting a coat hook on the back of the door, or making sure there's an extra bottle of water ready. However experienced, there are always details you miss. It's about listening.
'I suppose I'm a true host in that essence. We have regular guests and new ones. People have travelled from Hong Kong, Singapore. I know we're doing a good job because people keep coming back.'
Outlaw's Guest house, despite being less than a year old, appears the perfect companion to his award-winning restaurants, the foremost of which was number 6 in The Good Food Guide's Top 20 Most Exciting Restaurants this year.
Ahead of shutting up shop for a winter break – his staff are given a month off, paid; some spending time with family, others traveling the world – Outlaw is looking back on a successful year, and ahead to 2023 and what it might bring.
'The Top 20 accolade gave us a lot of confidence,' he says. 'Changing tack was a risk and although we're doing well, there's always a lot to consider and to plan for.
'We were very busy in the summer, but right now, we're empty.
'I see 2023 as a year full of promise and potential. These are different times, with tricky dynamics, but we're always pushing forward, and it's really exciting.'