The Beehive, White Waltham, Berkshire
Roast beef and Yorkshire pudding sounds a mundane choice on a Sunday lunchtime, but not when the cooking is so good. Dominic Chapman's hugely enjoyable, hugely popular country pub overlooking the village cricket pitch is boon for the area, offering an agreeable blend of rusticity and well-heeled comfort. It's the kind of place where you can settle in for drinks in the bar or head to the spacious adjoining dining room for produce-driven seasonal cooking
The Mole & Chicken, Easington, Buckinghamshire
It's a gift of a location: an ivy-clad pub with rooms set high on a ridge overlooking the Buckinghamshire and Oxfordshire countryside where, on a sunny day, the 60-seater terrace comes into its own. Inside, it's darker and more atmospheric with real fires, oak beams and cosy corners. The culinary style is equally mixed, slipping between past and present, with panko-crumbed cod, fries and tartare sauce or roast sirloin with roast potatoes and Yorkshire pudding playing the Sunday comfort card.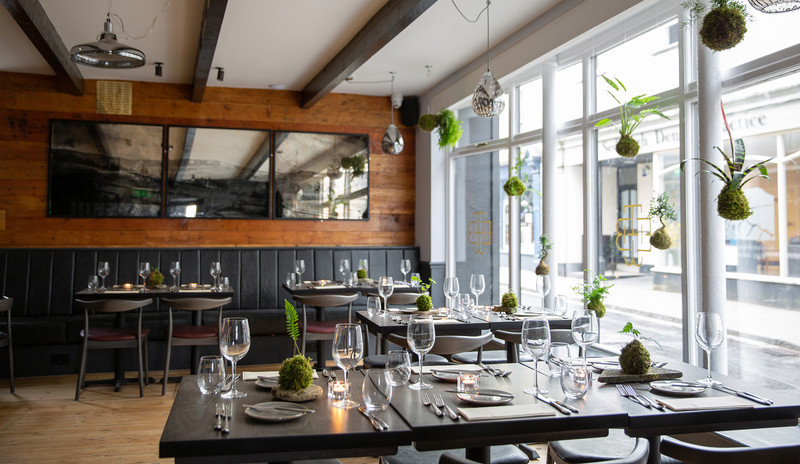 The Black Bull, Sedburgh, Cumbria
A delightful village right on the edge of the Lake District has at its heart this lovely old inn offering open fires, a stylishly kitted-out restaurant and chef and co-owner Nina Matsunaga's ambitious menu that draws on the rich local larder. Sunday lunch honours the roast-with-all-the-trimmings tradition, but there's also Lakeland venison with cherry, beetroot and game chips, and roasted cauliflower with aubergine, lentil and sourdough.
Tytherleigh Arms, Tytherleigh, Devon
Sitting on the A358 at the point where east Devon yields to Dorset, The Tytherleigh is a 16th-century inn that wears its great age lightly in the form of some exposed stonework amid a gentle modernising job. Head chef Jack Cannell's Sunday lunch could offer roasted Roscoff onion tart tatin with glazed salsify, broccoli, truffled pomme purée, walnut and kale pesto as well as roast rolled sirloin of Red Ruby beef, and fish and chips.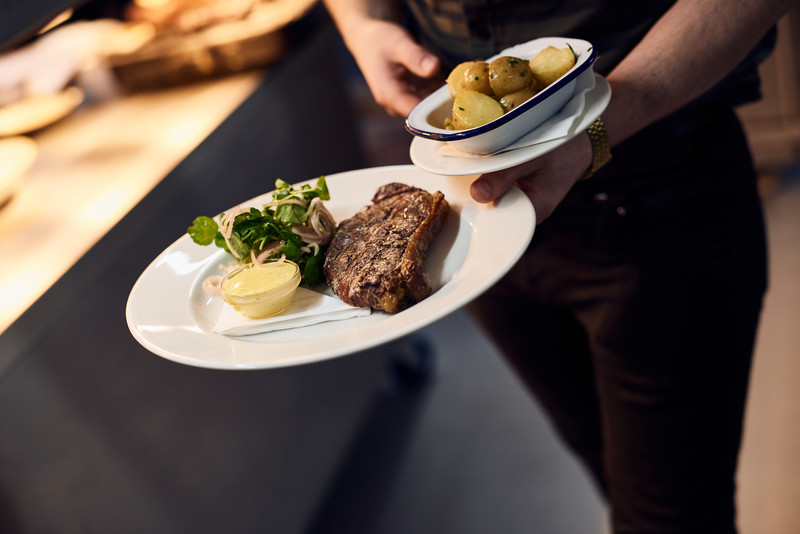 Piers Baker's sunset-yellow hostelry sits squarely on Dedham's handsome Georgian high street. With a proper bar area serving locally brewed ales, and a two-tiered restaurant with low beams and dark wood tables, it's utterly charming, with a distinctly 'pubby' charm rather than being a fancy restaurant masquerading as a pub. And the menu? It has a keen eye for the seasons and an obvious Italian flavour – as in gurnard with fennel and fregola with a shellfish and tomato broth with aioli – but with a classic roast menu expanding the choice on Sundays.
The Wheatsheaf, Northleach, Gloucestershire
This stone-built former coaching inn has it all: country-chic good looks; smouldering winter log fires; a fabulous terraced garden for fine-weather drinks - all set in a one-time Cotswold wool town. Equally appealing is the modern repertoire of dishes to be found on seasonal menus that showcase the best local and regional ingredients. Everyone praises the devilled kidneys on sourdough toast, and from the Sunday roast selection, Castlemead chicken with pigs-in-blankets and bread sauce is a winner.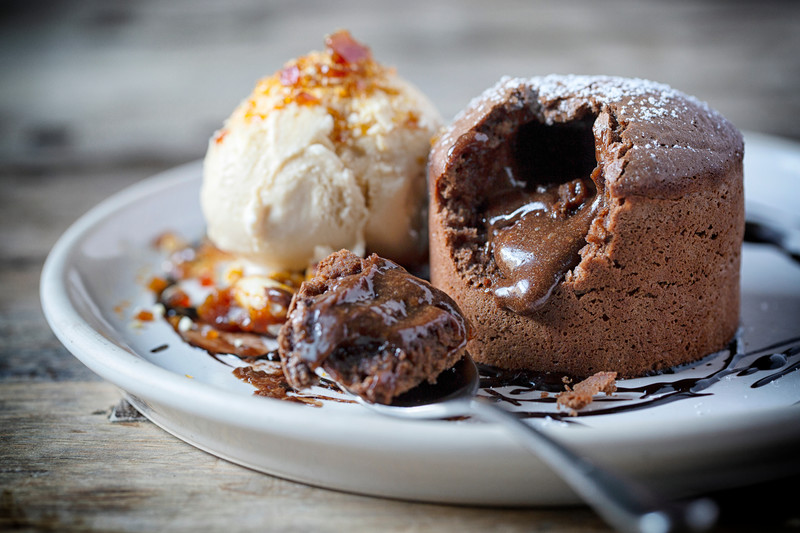 Parkers Arms, Newton in Bowland, Lancashire
Heading north from Clitheroe, you'll notice the landscape emptying of trees as you arrive into The Trough, Lancashire's peaty moorland, exposed to the elements way above sea level. The Parkers is a renovated inn on a road bend in a slip of a village, bare-boarded and slated inside. Stosie Madi cooks in unrestrained Lancashire style, turning local produce into robust, hearty dishes that deliver wallops of flavour. Her pies are legendary. Expect braised Bowland beef shin and oxtail pie on Mother's Day, as well as herb-roasted Burholme farm lamb leg served pink, with confit potatoes and minted lamb sauce.
The Rat Inn, Anick, Northumberland
Described as the 'perfect country pub' and a 'must visit' destination, Good Food Guide readers return time and again for the 'perfectly cooked' local beef ribs from named farms that are served by weight and cooked to order, as well as the local Lindisfarne oysters simply paired with shallot vinaigrette. This solid stone building with its endearing cottage garden and splendid views offers a distillation of rural Northumberland through local produce, great cask ales and warm hospitality.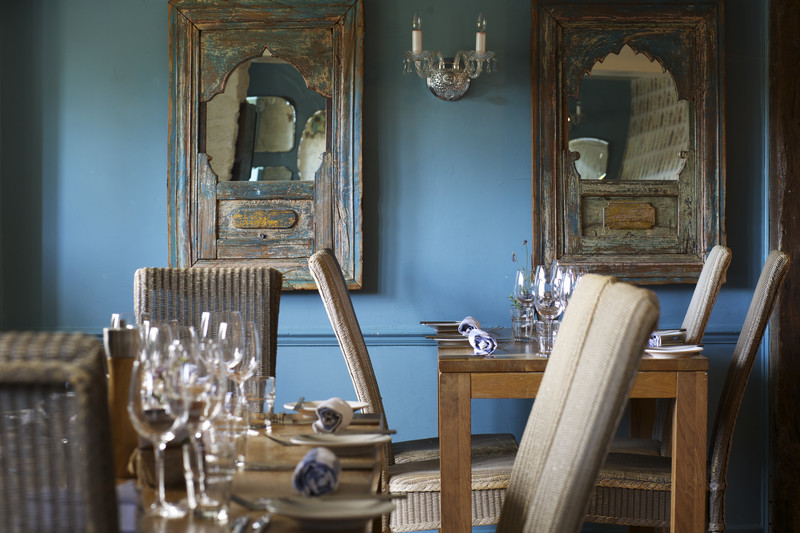 The Wheatsheaf, Coombe Hay, Somerset
You would be unlikely to stumble upon this secluded inn, even though it's just four miles from Bath; those in the know consider it well worth the journey along narrow lanes. Decked out with original features, heritage colours, cosy corners, log fires and a splendid suntrap terrace, it has the look of a country pub for our times. Similarly, the culinary output includes traditional and contemporary flavours in feel-good combinations, whether a monkfish bouillabaisse with mussels, gurnard and rouille, or roast loin of pork with apple sauce and crackling.
The George, Alstonefield, Staffordshire
Beams and rustic furniture may make you think of pies and pints at this delightful Peak District favourite 'twixt Ashbourne and Bakewell. But the kitchen has higher ambitions, even on a Sunday when scorched Whitby haddock with curried sweetcorn and crab chowder appears alongside saddleback pork with duck-fat roasted potatoes, glazed carrots, spiced cabbage, kale and cauliflower cheese.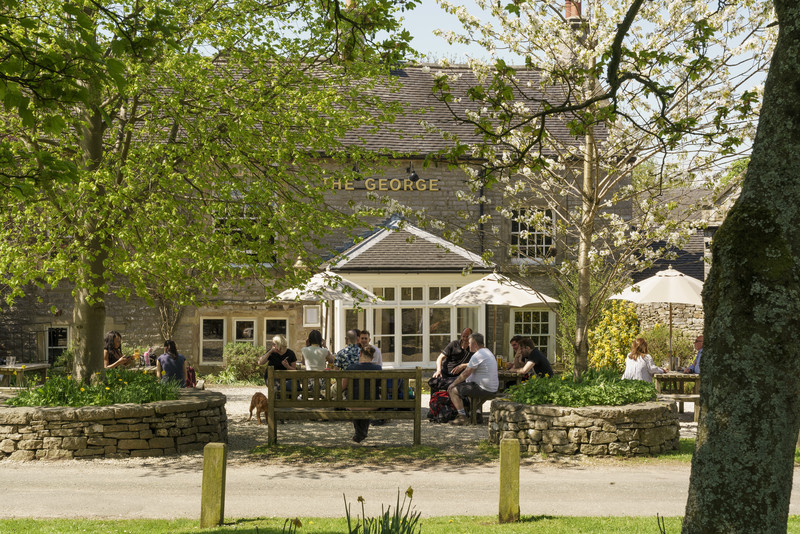 The Felin Fach Griffin, Felin Fach, Wales
The Griffin is one of those classily rustic, seriously foodie pubs-with-rooms that have transformed the UK dining landscape over the past couple of decades. It remains as lovely as ever, a study in country style – floorboards, modern artwork, capacious sofas, a blazing fire and plenty of cosy nooks and side rooms – and turns out interesting and assured modern British dishes reflecting the surrounding countryside. Sunday lunch balances classic roasts with the likes of cod with katsu, bok choi and cauliflower fritters.
Want to hear all the latest restaurant news and stay in the know about where to eat this week? Sign up for The Good Food Guide Weekly here.