The Good Food Guide's best places to eat oysters
In the UK, wild natives are in season September to April, while farmed Pacific or rock oysters are harvested year-round. Typically served shucked and raw on ice, they need nothing more than a mignonette dressing (diced shallots, vinegar and pepper) a dash of Tabasco or a squeeze of lemon to bring out their briny flavour. If you're not partial to raw oysters, many restaurants offer cooked versions.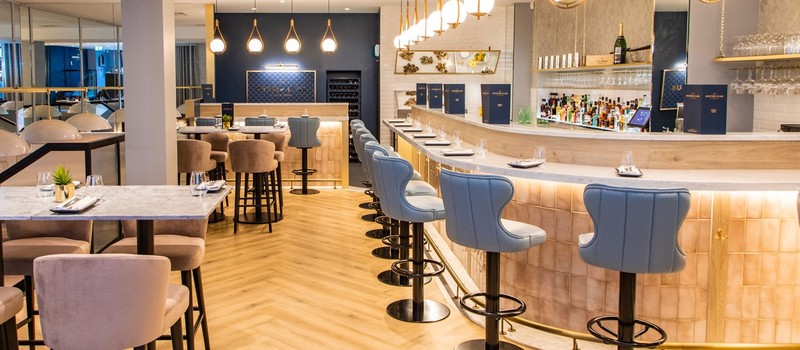 The Oyster Club, Birmingham
Adam Stokes' second Birmingham venue (his acclaimed restaurant Adam's is just round the corner) is largely consecrated to seafood. Cornish, Scottish, Essex, Jersey and French oysters, perhaps raw in a Bloody Mary dressing or cooked tempura-style, are at the fore. For that added touch of luxury, there's a caviar list too.
The Oyster Shack, Bigbury-on-sea, Devon
The Shack is a riot of summery colour, with a big orange awning to shelter the outdoor tables and an air of nautical jollity prevailing inside. Daily sourced oysters are offered in a number of dressings, from red wine shallot to seaweed and sesame. Though winter, opening times mean you'll have to wait until Friday to celebrate.
Crabshakk, Glasgow
Small, cramped and noisy and with more than a dozen years of claw-cracking, finger-licking, oyster-shucking popularity, regulars and newcomers still crowd in to this Finnieston haunt to enjoy simply treated fish and shellfish.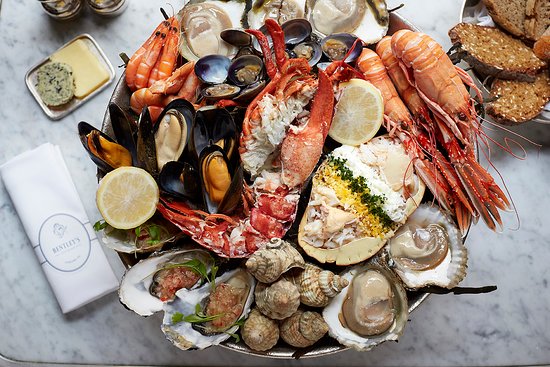 Bentley's Oyster Bar, London
It may be 106 years old, but this redoubtable seafood veteran is still full of vim and vigour, thanks largely to the efforts of ebullient chef-patron Richard Corrigan. The marble-hued Oyster Bar exudes a bubbly metropolitan buzz as punters sip fizz and slurp expertly shucked oysters from a wide-ranging menu of rock and natives.
The Oystermen, London
This convivial all-day restaurant is a relaxed spot for very fresh seafood, which is prepared and presented in a simple, unfussy manner. Daily fresh oysters are served 'au naturel', as tempura with champagne aioli and smoked herring caviar, or grenobloise with pickled samphire, brown butter and preserved lemon.
Sam's Riverside, London
Head to this modern, light-filled Thames-side restaurant for platters of Carlingford Lough, Jersey rocks, and Lindisfarne oysters (priced by the half dozen and served with shallot vinegar). On St Patrick's Day, a little more Irish flavour is added to the menu, with a special selection of Carlingford oysters served three ways (including Guinness-battered), alongside Irish-themed cocktails - Four Leaf Clover (Ban Poitin, honey, lemon, basil, and melon liqueur), and Irishman Colada (Irish Man malt whisky, Benedictine, raspberry, and coconut) – and a Guinness Irish coffee.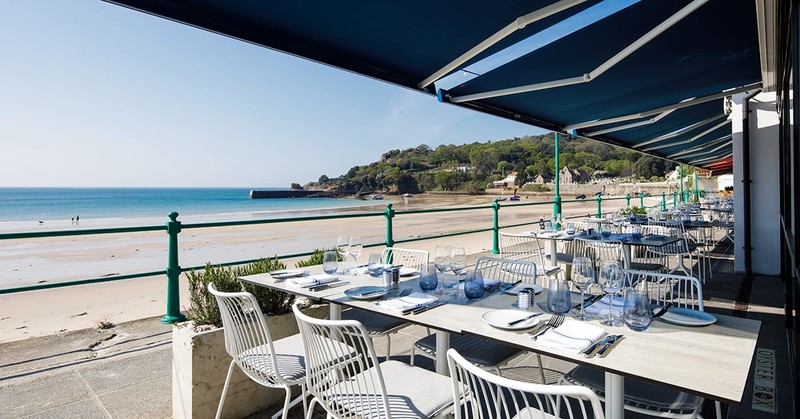 Loch Leven Seafood Café, Onich, Fort William, Scotland
Between March and October, many venture up the loch-side road towards Kinlochleven on the promise of some of the best and freshest seafood in Britain, and this bustling water-to-waiter operation certainly delivers. Loch Creran oysters are served 'au naturel', but the cooked ones here were a revelation – lightly steamed with a little butter.
Oyster Box, St Brelade, Jersey
This beach bar and restaurant makes the most of its seaside setting with a covetable alfresco terrace and gallery windows overlooking St Brelade's Bay. A globally diverse menu includes a galley full of Jersey seafood but reserves top billing to rock oysters from the Royal Bay of Grouville, whether poached with champagne butter, grilled with spicy chorizo, or served on ice with shallot vinegar.
Café Fish, Tobermory, Scotland
When the owners declare that 'the only things frozen are our fishermen', they really mean it. Their own boat works out of nearby Tobermory harbour and the rest of the catch is wholly dependent on the seasons and the weather. Freshly shucked Croig oysters are on offer here - Pacific oysters that are sourced daily from the Mull coastline.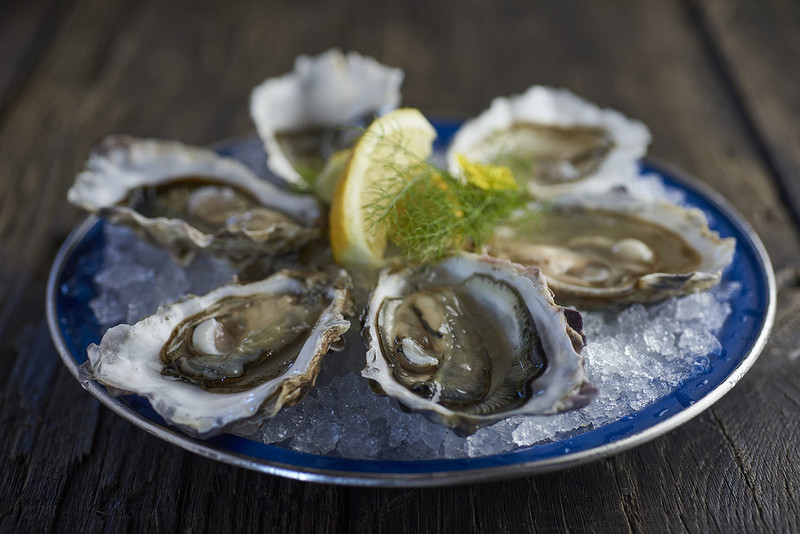 Magpie Café, Whitby, Yorkshire
Synonymous with fish and chips and proper old-fashioned Britishness, this whitewashed café overlooking Whitby harbour is as good-natured and irrepressible as ever. It's known, too, for Lindisfarne oysters - served simply with lemon and Tabasco or grilled with garlic butter. High-quality Pacific oysters are grown on the seashore within Lindisfarne National Nature Reserve at the site of original beds established by the monks of Lindisfarne Priory.
Wheelers, Whitstable, Kent
The original Wheelers started peddling oysters in 1856 and, as the oldest restaurant in town, is now firmly ensconced in Whitstable's heritage portfolio. It's a tiny squeeze, with just four stools at the counter in the fabulously old-fashioned oyster bar where local varieties (in various liveries) receive star billing. The original back parlour, and the more recent light-filled dining room extension, are dedicated to the delivery of respectfully treated seafood dishes, which Mark Stubbs handles with dexterity.
Crab House Café, Wyke Regis, Dorset
More shack than 'house', this wooden hut overlooks the pebbles of Chesil Beach and makes the most of its location on the tourist trap Jurassic Coast. Among the upscale seafood dishes on offer are Portland Royal oysters, from beds on view from the restaurant. With such a stunning location, do brace yourself for crowds even when the weather's lousy.