There are reggae and ska tunes belting out of a cider tap room in the pretty town of Tenterden in Kent, with a bit of northern soul thrown in for good measure; 'Wild Disco Cider', made with wild-fermented Kentish Discovery apple juice, is being chugged deliriously out of cans: welcome to Gibbett Oak Farm's 'Vinyl Dust Up', where fine cider and serious tunes collide.
There's a fresh groove in the cider world. It's bringing a new crowd to the joys of proper fermented apple and pear juice, a combination of an increased appreciation of single varietal apple pressings such as Dabinett, Foxwhelp, and Tremlett; more availability of the good stuff in cans; and funky, edgier branding. Indeed, cider is stepping up to take its rightful place alongside the rest of the drinks list.
'The more inquisitive and adventurous drinker, the pairing of cider with food and the availability of more authentic orchard-based cider has brought this traditionally thought of drink to life', says Tom Oliver of Oliver's Cider and Perry, a producer based in Herefordshire.
The language of cider is also now more closely aligned to the way we talk about wine. Today, on his website, Oliver stresses an ethos of 'minimal intervention', 'terroir', and 'sense of place', taking the fruit and gently coaxing its natural characteristics to translate into the juice in the glass. And then there are spontaneous fermentation, wild yeasts, zero sulphur additions – these are all calling cards of the 'natural wine' movement.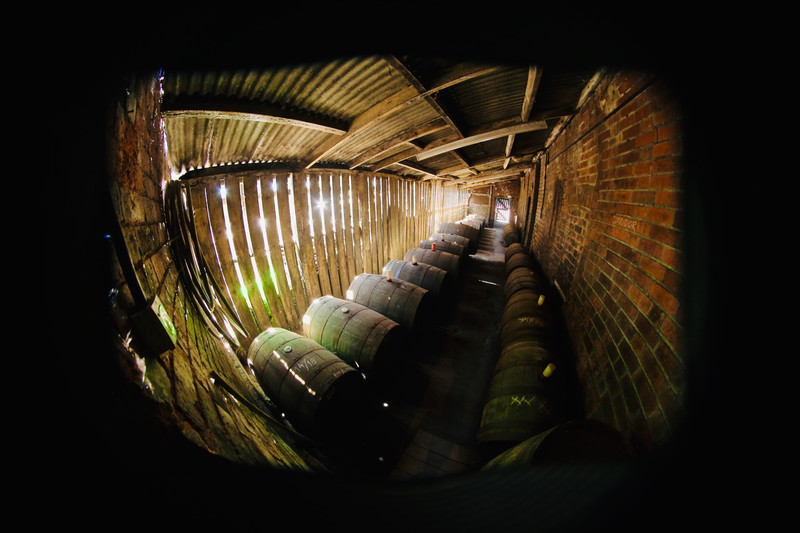 Pollen Cider began as a fledgling exploration into blending cider varieties by Ben Slater in a South London back garden, with apples from a tiny domestic orchard in Somerset. His current range now includes a 2014 vintage sparkling cider from a single Herefordshire farm and is made in a similar fashion to Champagne winemaking methods; and Pollen Silver 2018, which is made using apples from small organic orchards around a single village in South Devon. The latter is wild-fermented in old barrels and bottle conditioned.
A few years ago, Slater was involved in an event which focused on 'four cider makers influenced by wine', neatly encapsulating the philosophical thrust of cider right now.
'The cider market has progressed at the top end amongst people who would commonly drink and appreciate wine', Slater tells me. 'There is a growing number of provenance focused producers, rediscovering old orchards and varieties then translating the qualities of these into their ciders in an honest way.'
I always have a rollicking time on visits to the Ludlow Food Festival in Shropshire, set amongst the beauty of Ludlow Castle. There, I tend to head straight for the many cider and perry options available to drink – and yes, some of them come in at whacking 7 and 8% ABVs. But they're the perfect complement to slake the thirst while taking in the 'Sausage Trail', a killer cider and sausage combination. You might say that while exploring the pairings I'm as happy as a pig in…cider apples.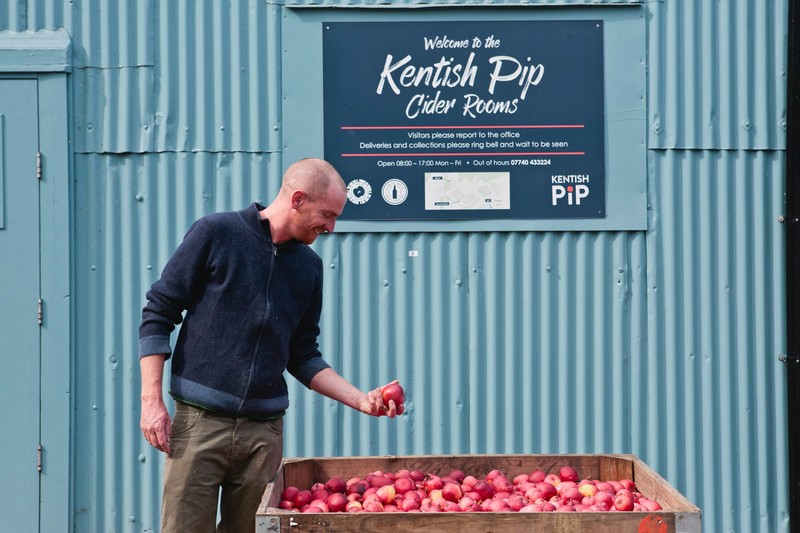 I should also mention Kentish Pip, based at Woolton Farm near Canterbury, and founded in 2012 by Mark Mount and wife Rosie.
The Mount family have been growing apples for four generations, but the four new orchards were planted in 2014 and each focused on nine heritage cider apple varieties. I'm particularly charmed by their canned ciders and slick branding; seeing their cider on draught in a Kentish pub is always a reassuring sign of the venue's attention to detail. Their credo? 'Challenge the status quo, push aside the mediocre and reignite your love affair with cider'.
The Mount's Woolton Farm home now includes a recently opened restaurant with open-fire cooking from The Saffa Bru, accommodation in an old Oast House and Tannery, room for self-pitch camping, and bell tents nestled in a fruit garden behind the 14th-century solid-oak thatched barn, 50 yards from where they make the cider. There are also Woolton wines to explore. Come for the cider, stay for lots more.
In 2022, what does this all mean? Well, the first recorded reference to cider dates to Julius Caesar's first attempt to invade Britain in 55 BC, where he is said to have found the native Celts fermenting crab apples. In the years that followed, the Romans introduced many apple varieties and orcharding techniques to Britain, and then the later Norman invasion of 1066 helped to bring improvements to our cider production methods. It's been quite a journey, but it feels like the options are now better than ever before.
Cider is having a moment – expect to see the best of it appear on an increasing number of menus, as an aperitif or paired with food.
Ciders to explore: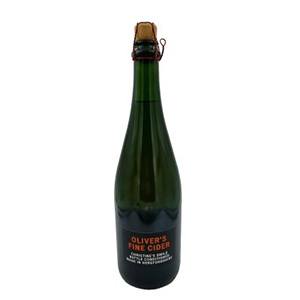 Christine's Smile BC Cider – £11 (5.2% abv. 750ml)
Herefordshire bottle conditioned cider, spicy, earthy, great texture.
oliversciderandperry.co.uk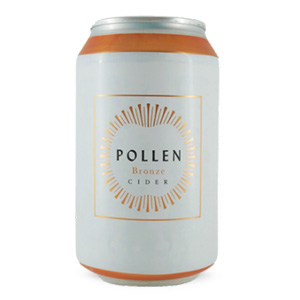 Pollen Bronze Cider 2020 – £3.60 (4.5% abv. 330ml)
Delicately off-dry, 12-hour maceration with pulp after crushing.
pollencider.com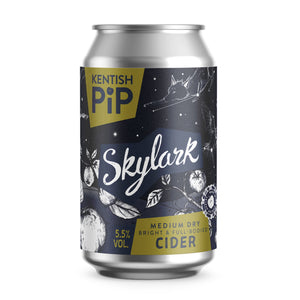 Kentish Pip 'Skylark' – £2.37. (5.5% abv. 330ml)
Refreshing medium-dry blend of Kentish dessert apples and cider varieties.
kentishpip.co.uk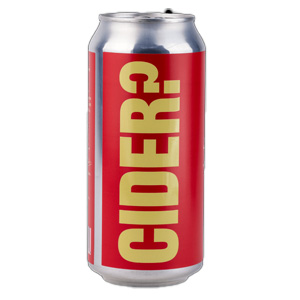 Nightingale 'Wild Disco Cider' – £3.17 (5.5% abv. 440ml)
Wild-fermented Kentish Discovery apples, red apple-scented, zippy and zesty.
nightingalecider.com