Birmingham owes a huge debt of gratitude to the Bangladeshi Brummies. The community has been the backbone of our restaurant scene for generations. Bringing flavours from the subcontinent, spices and influences from Pakistan, Nepal, India and Sri Lanka, these restaurants have been generally referred to as 'Indian' for decades, an oversimplification to appease those who didn't know any better. They have weathered the storms of the last seventy odd years with grace, passing mantles along lineages, ensuring the city is still among the best to go for a curry in the UK. Other regions and neighbourhoods would provide excellent competition to this claim, and it'd be a contest I'd happily judge if it meant demolishing bowlfuls of fragrant paneer cooked to age-old family recipes in the comfort of a 'curry house'.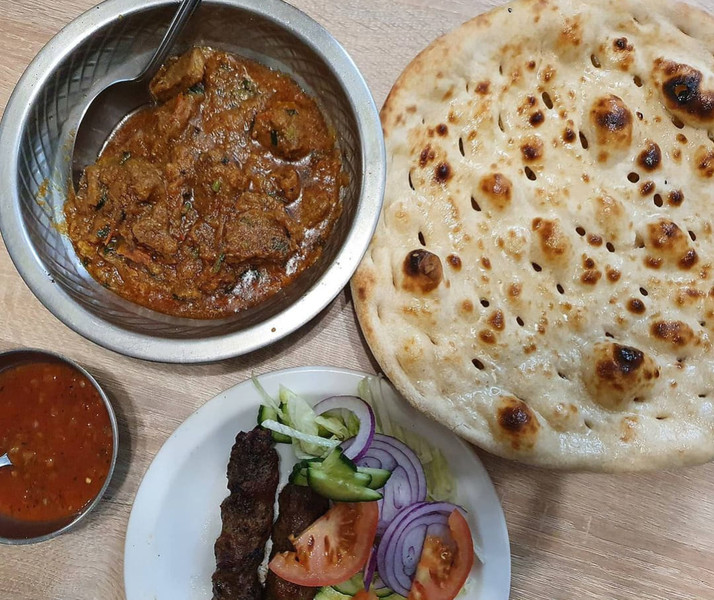 Brum's most famous dish is the balti, which is largely misrepresented. There are rules – it must be cooked fast in a thinly-pressed steel bowl with a flat bottom and two handles and served up to the diner in that same dish. The spices can be to the chef's preference, but all must be cooked in vegetable oil, no ghee. So, if it serves four, it's not a balti. If it comes in a cast iron dish? Not a balti. If it's a flavour of a peanut coating or served within a flaky pie crust, it is not a balti.
Situated in our renowned (yet seemingly, and sadly ever-diminishing) Balti Triangle is Shababs, where chef Zaf Hussain is keeping the flame burning bright – and following every rule, because here rules matter. Hussain's dad settled down in Sparkbrook in the 1960s, coming to Brum from Pakistan. His brother took on the restaurant in 1987 and it's now in Zaf's care, a passion project that the chef can't turn his back on. It's in his blood. Sure, there are biriyanis, jalfrezis, bhunas, dopiazas and more, all cooked diligently, but it would be remiss to visit and ignore the balti.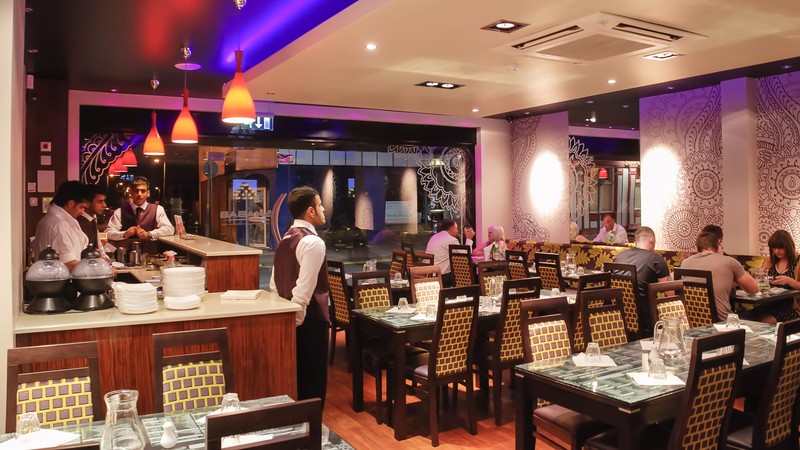 Another feted establishment is Shahi Nan Kabab, established on the Triangle in 1974. A Pakistani street food specialist, they offer a 'taste of home' to those who have settled in Birmingham while simultaneously embracing the joy of going for balti (or the famous kababs it's named for) to finish a night on the razz – there's a neon sign you can pose in front of that tells the world you #EndedUpAt Shahi. It is, like many businesses in the area, a family affair, still thriving thanks to the grit and tenacity of those who hold true to their roots.
In Selly Park, Royal Watan Kashmiri restaurant has been handed down from parent to child since it was founded in 1984. There, you can build your own balti, or try one of 'Dad's Secret Recipes', including nargah murgh, cooked with the fiery, haunting ghost pepper. The house speciality is Grandma Bi's recipe, lassawalla gosht, which is lamb on the bone cooked in spices and herbs brought over from Kashmir. These nods to those who first came to Birmingham, and who grafted to introduce the city to their culture are a beautiful dedication. 'From Kashmir with love' is the restaurant tag line, and the love is evident all over the menu.
Akram's, in Stirchley, is another Kashmiri restaurant serving up stunning, light baltis. Try them with buttery, bubbly naans. Here, the service is so warm you'll feel like an old friend, even if it's your first time. You'll also get an After Eight with your bill, just as diners did in 1980. Why mess with perfection?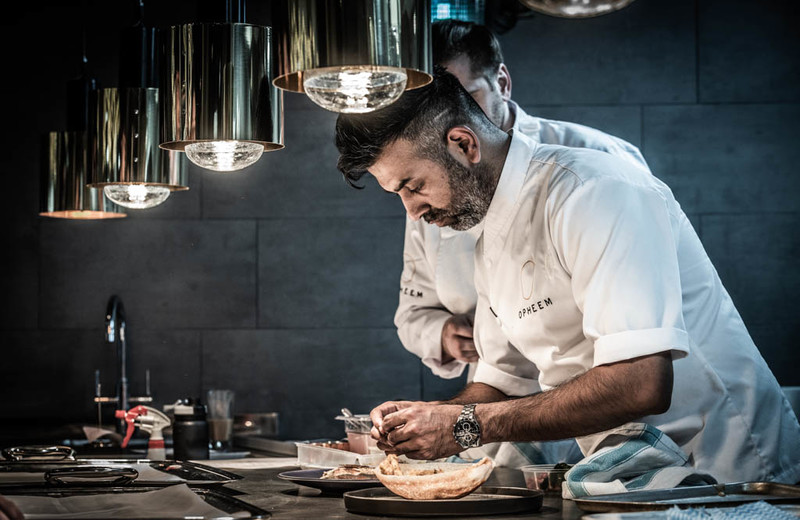 Talking of perfection, or close to it, anyway, Opheem, in the city centre, was the first British Indian restaurant outside of London to win a Michelin star. It's not a long-standing curry house on our scene, but chef Aktar Islam, the son of hard-working Bangladeshi immigrants, worked in his father's restaurant as a teenager growing up in Aston. So Opheem is a culmination of his influences and early life. His mission has always been to 'cook the food of kings and emperors'. You can't bowl in at midnight after sinking five pints of Stella no matter what lands or titles you hold.
Sampling Aktar's tasting menu offers a regal experience, each course designed to transport you to a new place. Cod, smoked aubergine, raw mango and coconut a journey to Kerala; scallop, roasted shallots and tamarind broth a celebration of West Bengal.
- Kirsty Bosley
Britain's bestselling restaurant guide is back. Join The Good Food Guide Club here.