It can take months to secure a reservation. And you have to pay the entire amount of the omakase menu upfront, arrive on time, and unusually for a fine dining Japanese restaurant, the location is not in a posh part of town but on the top floor of the ex-BBC Television Centre in White City.
However, initial quibbles are swept away when you are shown by the gracious staff to your seat at the counter, carved from 200-year-old Hinoki wood and the centrepiece in an immaculately staged space that's accented with natural materials – cedar, cherrywood, black stone – and a cloud-like installation.
As is the customary start here, sushi-master Endo Kazutoshi places his 'business card', three types of tuna sashimi on a piece of toasted seaweed, onto the palm of your hand, signalling the first of twenty courses and giving notice of astonishing craftsmanship coupled with pristine ingredients.
'Endo-san is a charming host; a showman and storyteller with the 'dexterity of a ninja' and you get to learn about the extraordinary lengths to source the ingredients', said our report.
Indeed, he is obsessive about getting the right ingredients, travelling all over the UK and beyond, especially to Cornwall for fish. Rice used for nigiri comes from a farm which also supplies sushi legend Saito in Tokyo; for the right acidity level, water for the rice comes from Fukuoka.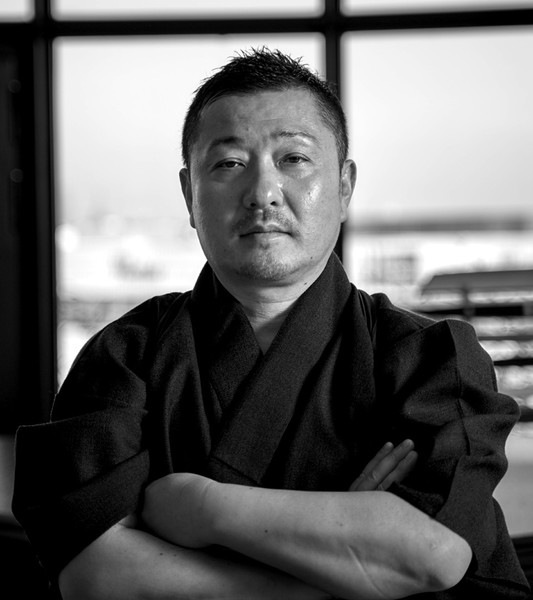 This results in 'sensational' nigiri of the highest order, all single pieces that you get to eat with your hands: an Irish oyster brushed with seventy-year-old sweet soya sauce; yellowtail tuna combined with creamy monkfish liver and topped with golden Beluga caviar; otoro with a little scrambled hen's egg and enoki mushroom; lobster made special with a touch of vinegar served with tiny bits of okra.
Other highlights at our test meal were fatty tuna belly from Spain served simply with Welsh salt and Japanese lime (a perfect example of best of British and Japanese produce), followed by a 'superb' Isle of Skye langoustine brought to life by roasted caviar, and a meat dish featuring marbled A4 Miyazaki wagyu with asparagus and celeriac.
A short but expensive wine list starts at £132 for a Rioja Lopez Heredia (a glass costs £32). Is it worth the sky-high prices? Absolutely, for the unforgettable experience of theatre, service and sublime sushi featuring the best possible produce.
As our inspector put it: 'If you are looking for a better Edomae sushi experience, you may need to travel to another continent'.
Note: Sumi, which Endo opened in Notting Hill in mid-2021, is a more accessible alternative.
Britain's bestselling restaurant guide is back. Join The Good Food Guide Club here.