There's no great chasm between high-end and casual in St Leonards on Sea. The Royal, set up by alumni from London's Anchor & Hope in October 2019, is arguably as smart as it gets, but keeps it simple with Sutton Hoo chicken pie for two.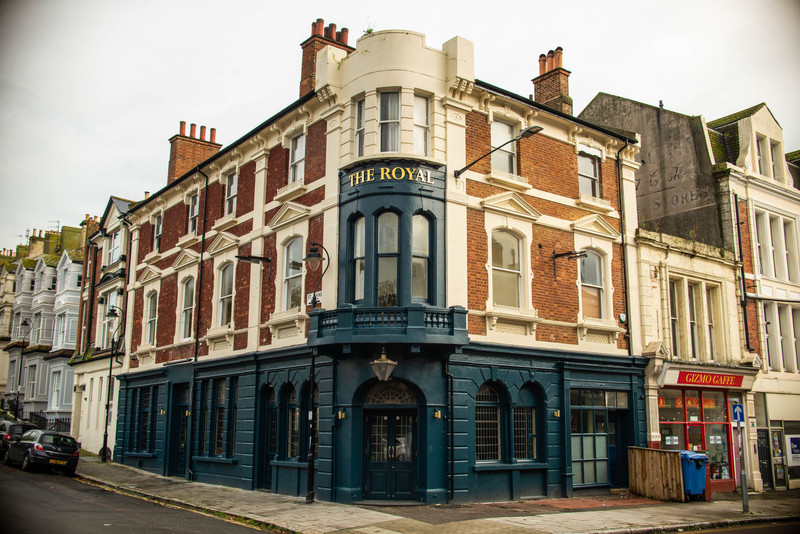 St Clements is the stalwart at the top of arty Norman Road, slightly starchier yet more intimate. Small, seafood-focused Galleria was recently recognised by the Guide for its pandemic pluck and is loved by locals for its elegant welcome and dainty fritto misto.
Three Faces of Del Parc brings a fun, Balearic vibe to no-menu tapas (see also their deli for weekend picnic finery), and Mama Putt's on the ever-fancier King's Road serves West African and Caribbean food, including an ample vegan menu.
Other King's Road notables are Maker & Baker, a sourdough micro-bakery mobbed for its Serrano and Cheddar croissants; Sleeper, a bagel store deploying locally cured Pigsmith salt beef; Remy's Kulinarya, a Filipino-owned café with a pretty façade; and coffee shop Milk & Hustle, new in 2021 and instantly taken to locals' hearts.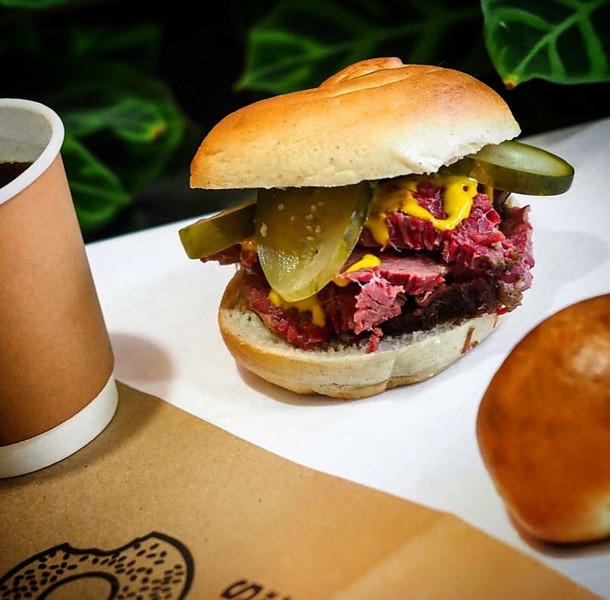 The towns are bookended by warm-hearted community pubs: The Marina Fountain, where DJ sets and Sunday roasts are equally brilliant, and The Crown in Hastings, all local art and easy-going food. Close to Hastings's net huts, Rock A Nore Kitchen is great for straight-up seafood, and the Thai Café at Boulevard Books, is something of a one-off.
Fun and family-friendly Tommy's is the indie pizza joint in the (tiny) centre of St Leonards that also hosts a Friday market featuring fish and seafood from Sonnys of Rock A Nore and dry-aged meat from Pigsmith. Finally, no one should miss Goat Ledge on the beach, where it's worth queuing for (local) fish baps with lemon aioli. Great for people- and dog watching.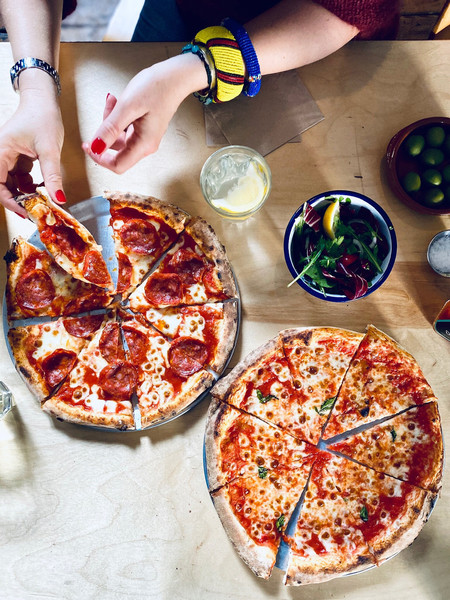 A quick word on interesting collabs, so good at whetting appetites: natural wine store Collected Fictions have been liaising with the Cantonese-British Dumpling Den. London Road café Sugarpie Honeybuns, dynamic in its own home-cooking right, is known for partnering with first-class chocolatier The C Note and hosting diverse and friendly pop-ups.