Join the Good Food Guide with MCC
Get an annual membership as an MCC member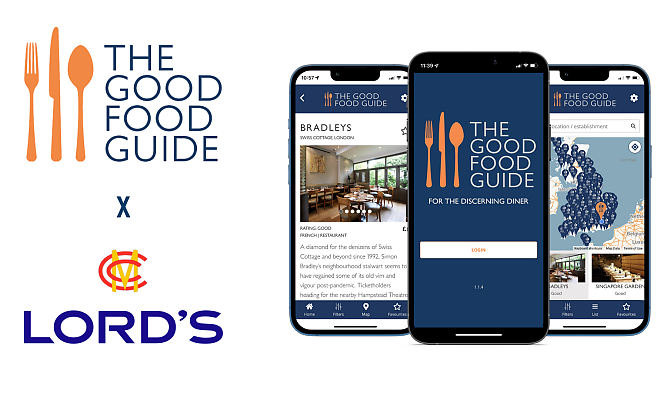 The Good Food Guide has served as the leading independent voice in the British dining scene, providing high-quality restaurant recommendations since 1951. The Guide is about empowering diners, helping readers to find the very best places to eat and encouraging restaurants to offer the best possible food, service and experience. With over 800 curated reviews of the very best of British dining, each expertly written by one of our 30 mystery inspectors around the country, you'll never pay for a bad meal again.
We believe quality is worth paying for, which is why all inspections are paid for by the Guide and conducted anonymously to ensure no preferential treatment. No establishment can pay for inclusion to the Guide and we do not accept invitations or free meals, so you can be confident our recommendations are offered with the utmost impartiality. Only the very best are included in the Guide, which re-launched digitally last summer, meaning reviews can are constantly evolving and updated.
The highest quality restaurant reviews in the country
Over 800 restaurants reviews around Great Britain. From local gems to world class restaurants, we provide you with insight on the best places to eat.
Location Guides
From Cornwall to Suffolk to Edinburgh we publish regular location guides for all your dining needs when on the road.
Exclusive Member Events
Find out where's hot, meet a a community of discerning diners and have the opportunity to join our exclusive members events at Brtain's Best. Most recently, Good Food Guide members took over The Sportsman in Kent, with many more special events planned for this year.