Champagne! Does any other drink capture a festive mood better? Flat is the party
without bubbles dancing chilled and fairy-light in a flute – even the word fizzes
expectantly with the promise of celebrations and fun. So get a bottle or two on
ice, gather friends and family (for Christmas, New Year, or just because…) and pop
some corks!

Or have someone else pop them. The 'press for Champagne' button at ever-sparkly
Bob Bob Ricard and its 'glamorous and glittering' City sibling, Bob Bob Cité, takes
things to next-level showmanship, and keeps those cut-glass flutes brim-full of
Bolly at this joyfully bling Soho restaurant. There may be no button, but there's
theatre galore at the extraordinary Sketch Lecture Room and Library where
Champagne is poured with practised panache from a tableside trolley; ditto at
Berners Tavern, Midsummer House and Restaurant Story where trolleys of fizzy
delight glide across dining rooms with discreet ceremony, allowing sleek front of
house and first-rate sommeliers to do what they do best.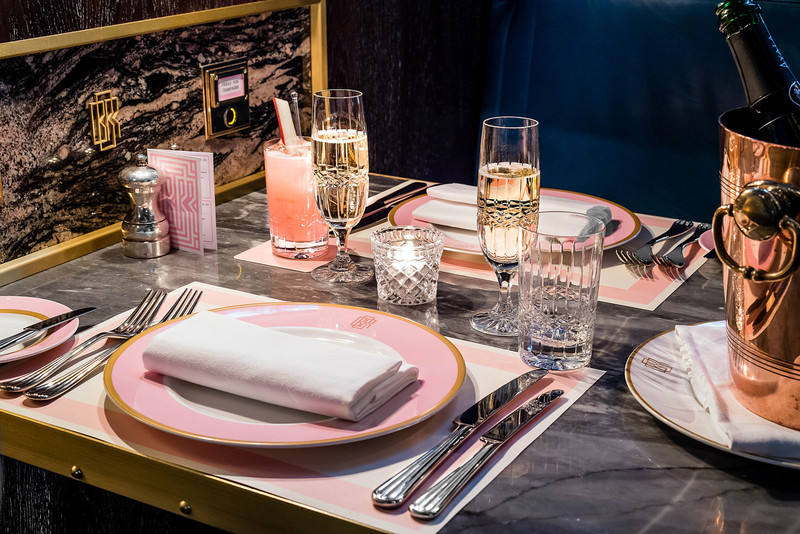 Why keep Champagne just for dinner though? Add a glass to elevate afternoon tea
egg sandwiches and fairy-light Victoria sponges to something more memorable; do
the same with a lingering weekend brunch. Top hotels carry these meals off in fine
style – think The Ritz or The Corinthia in London, The Midland in Manchester, or
Gleneagles Hotel in Auchterarder.

Champagne raises it lively head throughout The Good Food Guide with chefs
lavishing a splash or two on some of the best dishes encountered this year.
Inspectors couldn't, it seems, get enough of Peter Sánchez-Iglesias' cured and
steamed hake served with a sabayon-style Champagne cream at Casamia, or the
Champagne and ginger liquor that surrounded a piece of charred mullet at The
Dysart Petersham. There was much love for the Champagne aïoli served alongside
tempura oysters at Covent Garden's The Oystermen, so too for the classic beurre
blancs (yes, with Champagne) spooned around the freshest line-caught Cornish cod
at The Harrow at Little Bedwyn, or served with local bass, crabmeat and buttered
samphire at La Frégate in St Peter Port.

Champagne has an obvious affinity with desserts, and chefs take full advantage.
Rhubarb is poached in fizz in a 'hard to fault' trifle at The Lamb, Crawley, ditto
one at The Parsons Table, Arundel; and it's the lively note in a delicate summer
granita served alongside macerated strawberries and strawberry sorbet at The
Goring. Head to deepest Devon and The Old Inn, Drewsteignton, where a
Champagne sabayon dresses a satisfying rice pudding and rhubarb in delicious,
party-ready flavour.

Enjoy Champagne in all its wonderful guises. After all, 'tis the season to do just
that…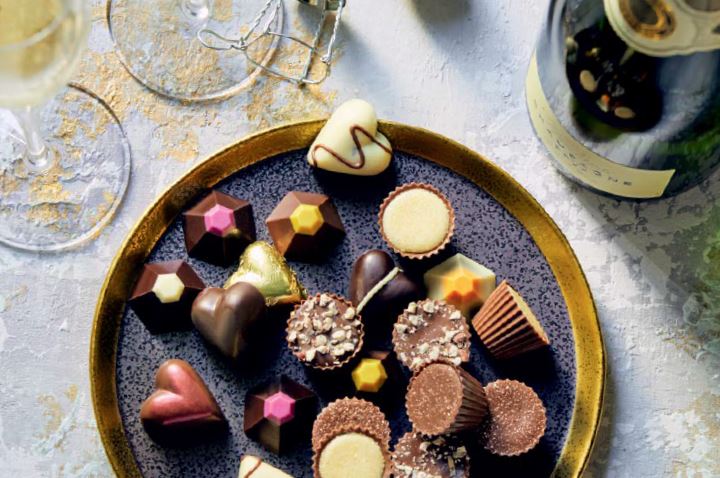 Save 25% on fizz and chocs this week at Waitrose & Partners. Or get a free bottle of Champagne when you spend £125 or more on waitrosecellar.com. Offers valid until 3 Dec.