Lockdowns have forced the majority to make the previously unthinkable decision to close their doors for the foreseeable future. Some have been able to adapt their services to support their local communities in this time of need; all – sadly – face uncertainty.
As it approaches its 70th year, The Good Food Guide would wish to shine a light on the incredible restaurant scene in the UK and Channel Islands more than ever. Over the past few weeks, however, it has become clear that a print edition would not be able to do this fairly or accurately. The editors have therefore taken the difficult decision not to publish the 2021 guide in September.
Until a publication date is confirmed for the next edition, the GFG will continue to promote the hospitality industry through its website, social media channels and other Waitrose & Partners publications, bringing you details of the latest news and initiatives.
The Good Food Guide by Waitrose & Partners has been championing the country's best restaurants since 1951. Each edition is written and compiled from scratch, based on reviews submitted by readers coupled with reports by a trusted team of anonymous inspectors. As soon as the doors of the UK's pubs, bars, restaurants and cafés are open once again, our inspectors will be ready to visit and support them, as well as the suppliers who rely on these establishments for their businesses to thrive.
In the coming weeks, the Guide will of course assess its plans for the rest of the year in line with Government advice and keep its valued readers and restaurant community updated.
Until then, take good care,
The Good Food Guide Editors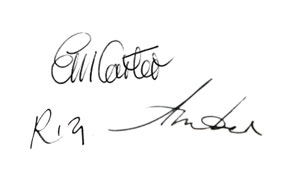 Published May 2020