Camilla Chia, whose family owns The Nosebag, told the Oxford Mail the closure was primarily due to the pandemic, suggesting it was "a miracle" the restaurant had made it through.
She said the staffing crisis in the sector, fewer tourists and developments elsewhere in the centre of town had also played a part.
"A lot of our clientele were typical Boswells or Debenhams customers and the older generation, whose health was effected by Covid," Camilla claimed.
Since 1971, The Nosebag has fed students, locals, and tourists home-cooked food and homemade cakes (the almond slice most notably), with prices never veering off-piste and the service always prompt. In its early years, the café featured in The Good Food Guide, CODE's sister title, more than once, and since then has maintained a loyal following. There are regulars who visit weekly, sometimes twice-weekly, for a slice of wobbly quiche and a salad of varying description.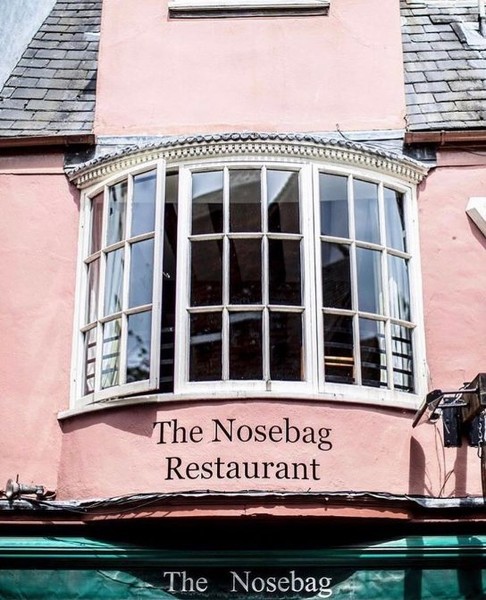 Maybe it's time for a full disclaimer: I did a couple of seasons in the Nosebag kitchen many years ago, and my friend's mum Mandy Craigan happens to be the manager there.
Still, you will see from Mandy's announcement below, and customers' sadness on social media, that The Nosebag meant a lot to many people – it was a proper community restaurant, always welcoming of anyone in need of a job, or in need of lunch, or both. More than once did one of its cooked breakfasts save me from the perils of the night before. And I know, having served a few of them myself, that I'm not the only one. So it will be missed and its closure is absurdly premature and a big loss to Oxford, which is not flush with fine places to eat.
Anyway, over to Mandy: "With sadness and regret I'm sorry to announce that The Nosebag will be closing its doors for the final time on Wednesday April 27. The Nosebag has survived and thrived for 51 years and I've been part of that story for 32 of them.
"We've had the pleasure and privilege of meeting and working with so many wonderful people, many of whom remain good friends; others live on in our hearts. We've enjoyed the support of great customers, and in our remaining two weeks of trading would love to see as many of you as possible!
"So if you can, please come on down, buy a scone and give us a hug. I'd like to express deep gratitude to all the staff and customers of The Nosebag who sustained us for so long."