Birchall said his newly named Moor Hall Dairy has been set up with help from the producer Martin Gott, the man behind the acclaimed St. James Cheese in Cumbria.
None of the cheeses have been named so far, but there will be a pecorino-style variety, another similar to gouda, and a soft, mature cheese akin to brie. Already on sale is a 'super oozy' number washed in gin and lemon verbena.
Birchall said his micro dairy, housed in a barn on the grounds of the Lancashire guest house, has been producing a small amount of cheese at an experimentary level for some time but next year will mark its conception proper.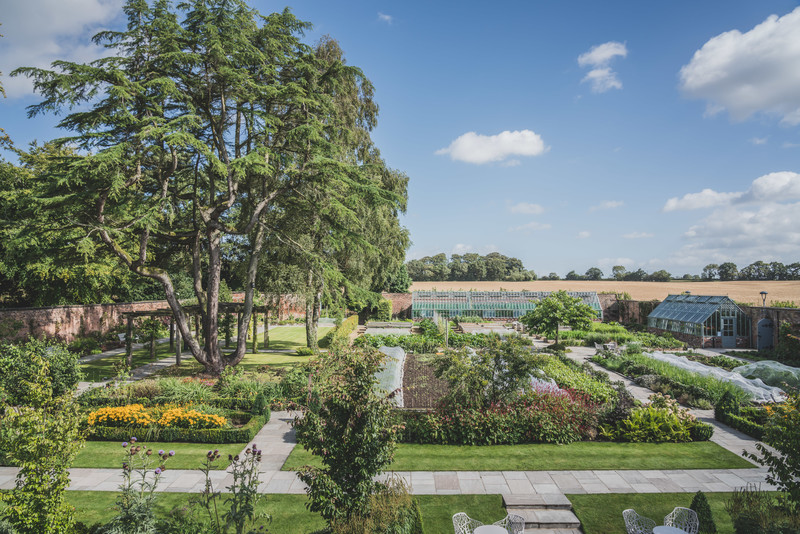 'The dairy will be in full swing in spring next year,' Birchall told The Good Food Guide.
'We've been making an Alpine-style cheese and we have plans for more. We bought a massive copper cauldron from Kappacasein Dairy in Bermondsey, which allows us to heat the curds higher and create a wider range. We've been learning from Martin [Gott] to develop and create more varieties. All will be traditional and made with raw milk from shorthorn cattle.
'We're going very old school and artisan and we have plans to sell the cheeses for retail. We'll also be incorporating them into the menu, adding to the guest experience.'
Birchall said the cheeses will be aged in a cellar, which customers will be able to visit, and a glass-windowed corridor will also give them an insight into the cheesemaking process.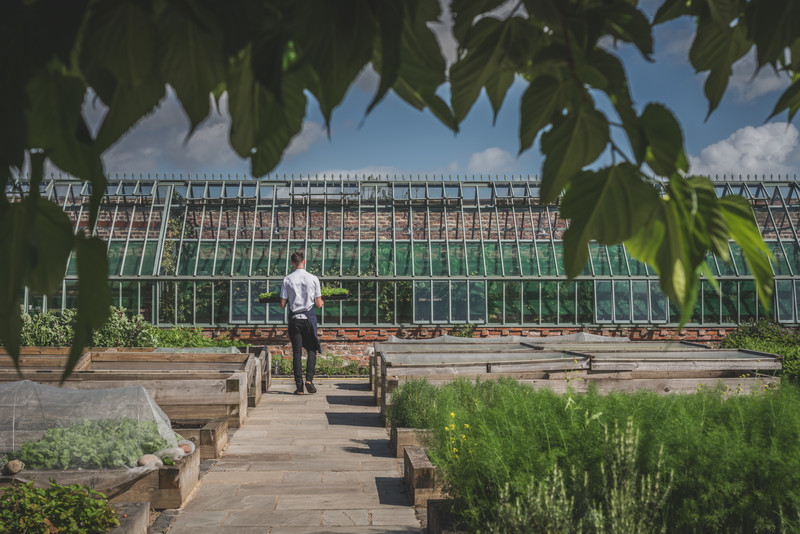 The dairy is one of many additions to Moor Hall. There are also plans for seven new rooms, doubling capacity, with cabins being built around the lake and in the woodland.
Birchall added: 'We're building Scandi-style, perhaps also Japanese-style lodges in the grounds. They've been designed by Koto Cabins and will be by the lake and in the woods.
'We want guests to feel immersed in nature and to feel connected to the produce we use and the land we're in.
'It's about creating an open and airy place, and to allow people to see what's growing and to eat things they've just seen.
'We're also transparent - we're not 100 per cent British. We use produce from outside the UK, too, but we start here, where we are, and work our way outwards.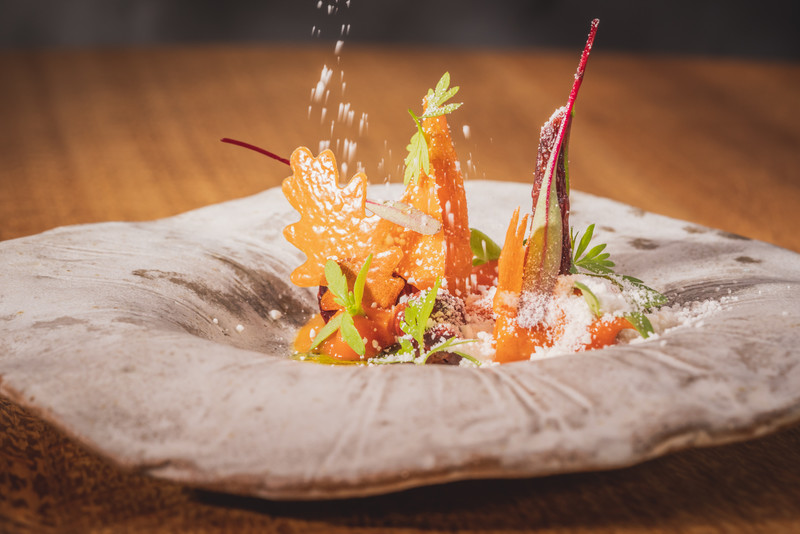 'Buzzwords like 'local, seasonal, provenance' should just be a normal part of any restaurant. I don't think we sell our identity enough - I know every one of my suppliers by name. Carrots come from a lady called Cheryl, and Brian does our turnips.
'We get our crab from Dorset. Our guinea fowl is from the South of France, from Pierre Duplantier. It's because what he does is the best and we've built that relationship. I care less about sourcing wagyu from Japan because we have good enough beef here already and it's a little boring'.
Birchall also said one of his sous chefs has taken on a new role as a 'larder chef', specialising in cheeses, cured meats, stocks and butchery.
He said Moor Hall is all about crafting an 'experience' and about giving guests a reason not just to come and eat, but to feel like they're on a 'getaway'.
'We're lucky to be in such beautiful surroundings and I want to give people a reason to come that goes beyond lunch or dinner.
'Ultimately, we're just trying to cook delicious food and give really warm service, away from the city. We're not trying to blow anyone's mind.'
— by Josh Barrie