The team behind the much-admired Sessions Arts Club in London will open 'a sanctuary for creatives' on Scotland's northern coast in June.
Boath House, near the rural town of Nairn, east of Inverness, will feature two restaurants, rooms, a walled garden, and cabins set within "extensive grounds".
It will be the second project from one of the most lauded trios in hospitality – chef Florence Knight, the artist and restaurateur Jonny Gent, and architect Russell Potter – and one which has been 'built on the pillars of art, food, music and supplies", an announcement said, "mirroring the practice and ethos of Gent's Studio retreat.'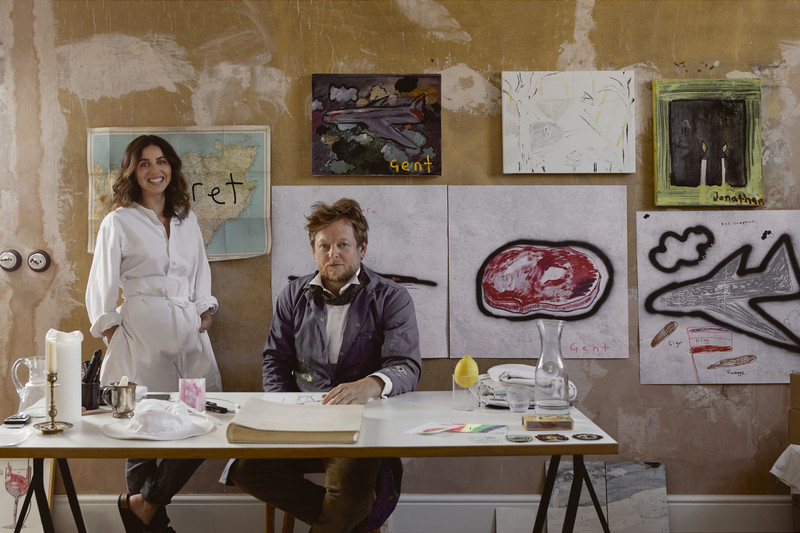 Boath House will be housed in a Grade A listed Georgian mansion which has been transformed by Jonny and Russell. Menus have been designed by Florence, whose food at Sessions Arts Club includes crab croquettes, white asparagus with vin orange, and eel with rocket and roe.
Will you be able to simply rock up, brushes in hand, pining for pollock? Will you even be able to book a table? We don't yet know.
"Art and expression will be integral to Boath, with a handpicked selection of multi-disciplinary artists, writers, chefs and musicians invited to take up residence in the house and grounds," said the team.
Boath House is on Instagram: @boathhouse