Leading the charge is, of course, Restaurant Sat Bains, with wildly innovative tasting menus in an unassuming spot by a busy concrete flyover. Tables are often booked up eons in advance: luckily a second culinary titan has emerged in the form Alchemilla – founded by Sat Bains alumnus – with elemental cooking in a stark, subterranean space just west of the town centre.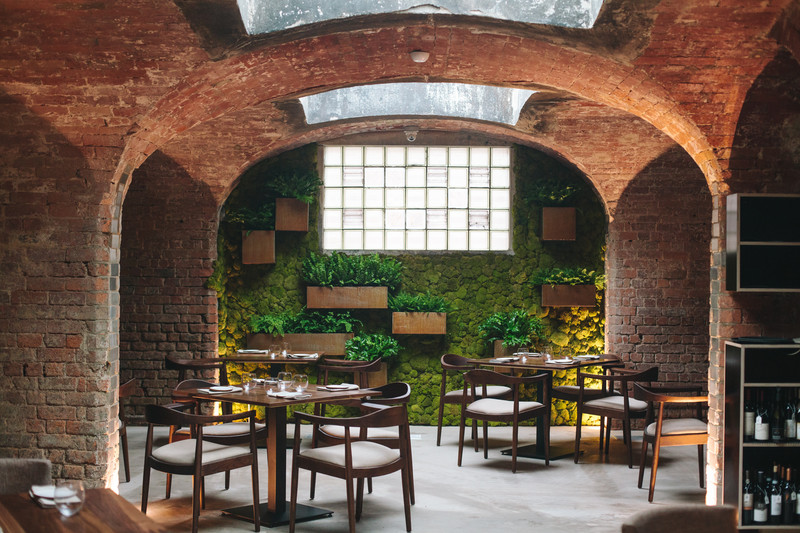 Two more fine dining stalwarts can be found in the handsome streets around Nottingham Castle – World Service has a menu that canters across continents for inspiration, while Hart's Kitchen serves more classic Modern European cuisine on the hill where Charles I raised his standard to start the English Civil War.
All food-loving souls in Notts eventually gravitate to Delilah – an expansive deli in a former bank where you can stock up on charcuterie and specialities from across the county (think local beers and various species of Stilton). The mezzanine above serves some of the best breakfasts in the city. Robust coffee can also be sourced at Cartwheel Cafe and Roastery.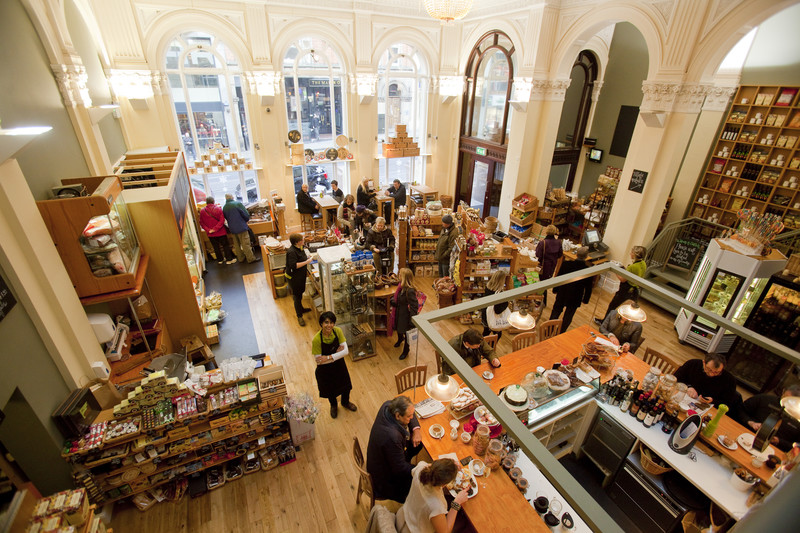 Spanish food is surprisingly well represented in Nottingham: Iberico World Tapas lies beneath an old court house, serving well-judged croquetas, fine jamon, and famous 'inside out' chicken wings with yuzu and sweet chilli – its compatriot Bar Iberico fulfills a similar mission. Small plates loom large at Yamas Meze and Tapas, which sprinkles a few Spanish dishes in an otherwise stridently Greek menu.
Award for the best-named restaurant in town is Sexy Mama Love Spaghetti, a pocket-sized Italian spot in the bohemian Hockley district whose honey and pecorino tortellini takes some beating. Close by you'll also find Pistachio, serving spirited Persian fare, and Kayal, part of a small family of Keralan restaurants in the Midlands. The city's best Indian food has historically congregated along Maid Marian Way – there's a few to choose between: some say The Maharaja's Retreat reigns supreme.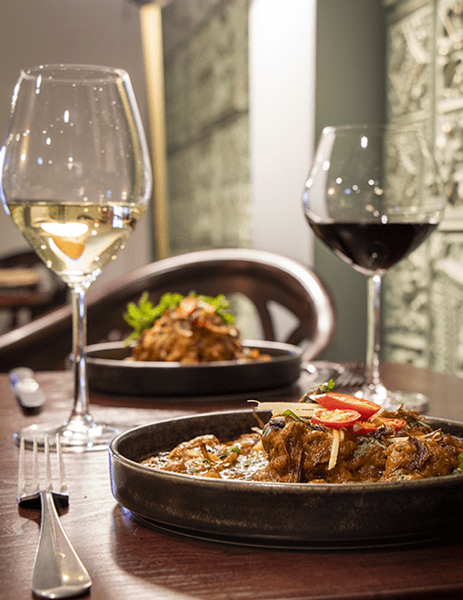 The sea is far away from Nottingham, though you wouldn't know it at The Lobster Pot, a characterful family-run Thai seafood joint. If humble fish and chips is your thing, The Cod's Scallops is regularly counted among the best outfits in the country, with branches in Sherwood, Wollaton and West Bridgford.
It's worth noting that Nottingham has three pubs which number among the oldest in the land – the medieval Bell Inn and Ye Olde Salutation both are credible contenders, but positively dripping in antiquity is Ye Olde Trip to Jerusalem – known as 'The Trip' – established 1189, and partly spread over a series of caves beneath the castle ramparts.