Jersey's gastronomic reputation rests on its native potato, the Royal, a fluke variety that surfaced in the 1880s, first named the Jersey Fluke, and on the multifarious produce of the Jersey cows that may be seen peaceably grazing the arable land, batting their long eyelashes at the coach-tourers. The sunshine-yellow butter, the cream, yoghurt and ice-cream, are all sensational, and not, other than by vegans, to be missed.
There is a distinctive island cuisine too, based on the copious and excellent fish and seafood, including plump rock oysters, pedigree lamb and beef, and a range of apple products – light cider, a pale apple brandy, and the famous Black Butter, a spiced apple paste that, applied to breakfast toast, makes mere marmalade taste like kids' stuff.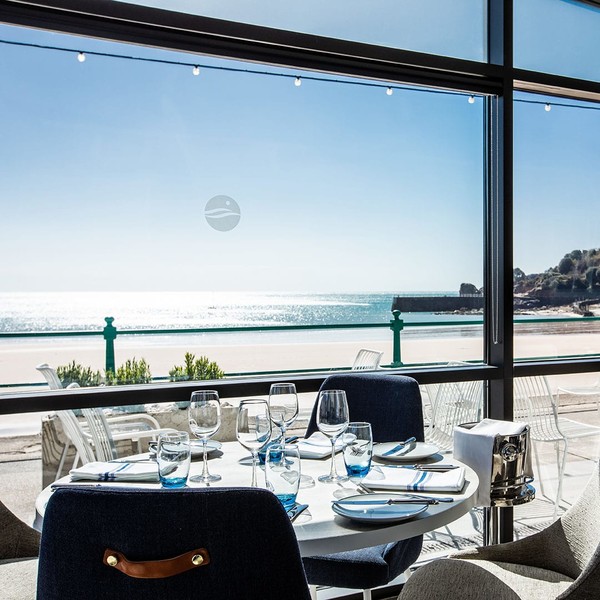 At the Oyster Box, overlooking the strand at sumptuous St Brelade's Bay, the seafood specialities gain traction from the ozone that suffuses the terrace tables. Enjoy the colour-field swirls of green and yellow in a dish of scallops and pancetta with pea purée and garlic butter. At Sumas, on the east coast, a small balcony overlooks the sea, with the 800-year-old Mont Orgueil Castle towering above on its promontory. Superior bistro dishes are the drill, from ponzu-cured salmon with wasabi mayo and pink grapefruit to black leg chicken with asparagus, robust mash and sage jus.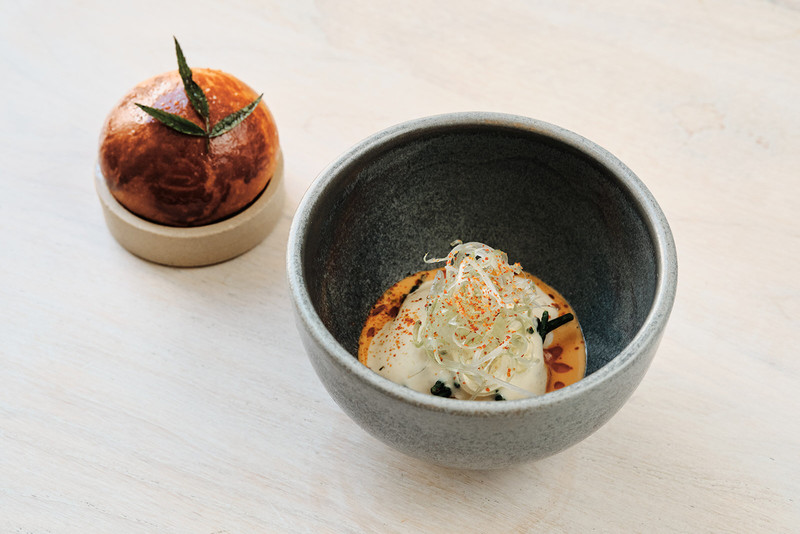 Amid the urban bustle of the island capital, St Helier, a cracking pace is set. At Number 10, Joseph Baker cooks enterprising contemporary food with the emphasis on surprise. A local chancre crab crumpet with a sabayon of apple, enokis and sansho pepper might be followed by lamb saddle and rib with brown shrimps and sheep's yoghurt. The sleek, seductively lit Samphire offers some of its diners lavish sofas for dining from, as well as barbecued octopus with cuttlefish ceviche, and aubergine slow-roasted over coals with couscous, dressed in North African chermoula and dukkah.
The Grand Hotel Jersey is where to find Nicolas Valmagna's Tassili, where modern French cooking is served in a variety of tasting menus. Dishes might be turbot, cockles and mussels on a bed of saffron risotto, followed by three cuts of lamb next to a courgette flower filled with goat's cheese. For lovers of old-school gentility, distinguished service, and a hefty wine tome with which to curl up in front of the fire, Jersey's finest is Longueville Manor at St Saviour, where Andrew Baird has been head chef since the early 1990s. Menus swing gracefully between classicism and modernity. Dishes include Angus fillet with woodland mushroom ragout, glazed shallot and bordelaise, and Creedy Carver duck with orange, endive, apricot purée and roasted fig.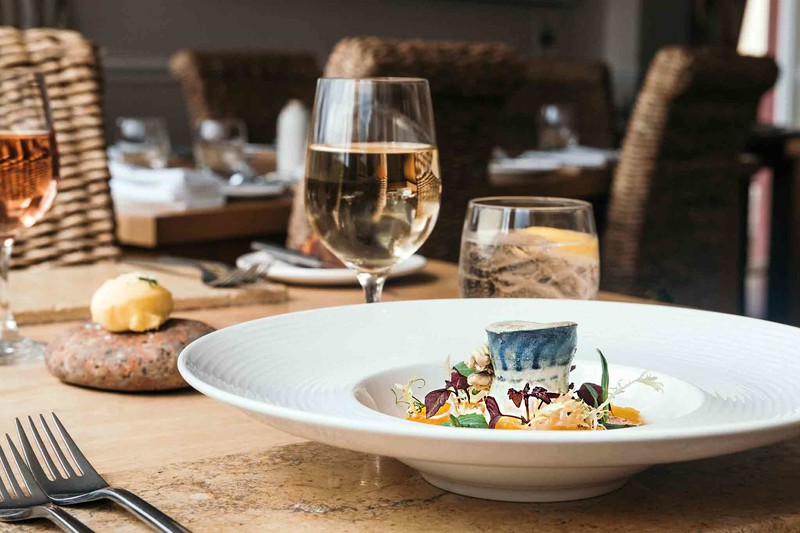 Finish up back at the seaside, in St Peter, in the company of Mark Jordan at the Beach. There, diners will find simple, briskly presented traditional fish and meat dishes, desserts dressed to impress (the caramelised banana, peanut crémieux and chocolate streusel is Instagram bait), with bracing views of the sea guaranteed.
– Stuart Walton