These great raw materials, coupled with the 'staycation' boom of the pandemic years, has seen a flourishing restaurant scene rapidly replace the bucket-and-spade grub of yesteryear.
Perhaps most emblematic of the recent resurgence is the return of destination dining poster-boy Rob Thompson as chef-patron of North House, a quaint townhouse hotel in the winding lanes of West Cowes. Launching with a bistro-style menu, dishes such as chicken liver parfait with red wine jelly and shallot brioche, or hand-cut saffron spaghetti with local lobster and whey butter show off all the refined precision that have won Rob a host of loyal fans.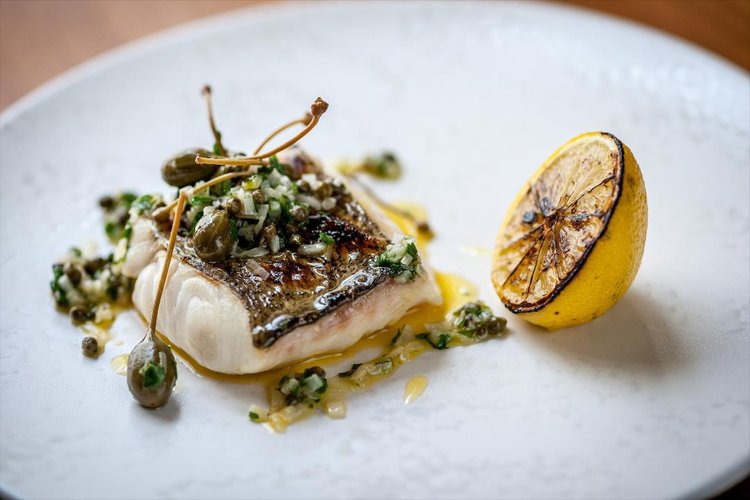 Just across town is The Smoking Lobster's newest outpost: a slick, modern set up where pan-Asian flavours meld with local seafood and an abundance of fries, slaw and inventive cocktails. Also in town is perhaps the island's most eccentric dining experience where in an old, tiled butchers shop, Call it What you Want offers no menu or drinks list, only Creole-inspired food (the voodoo ribs are absolute magic) - far more than most diners can possibly polish off - followed by tequila shots for pudding. It's a riot.
Head down the coast to Yarmouth, where you might stop for a tuna tartare and lemon sole Grenobloise at The George Hotel's Ibiza-inspired beach club (overseen by chef-consultant Claude Bosi, no less), or cross the street to The Terrace, a casual bistro with unbeatable views, and where local produce is taken seriously. Some say the complimentary focaccia is 'worth the price of the ferry alone'. Look out for locally-reared rose veal, venison or nanny goat, or the kitchen's take on the crab and chips, the Isle of Wight's regional specialty.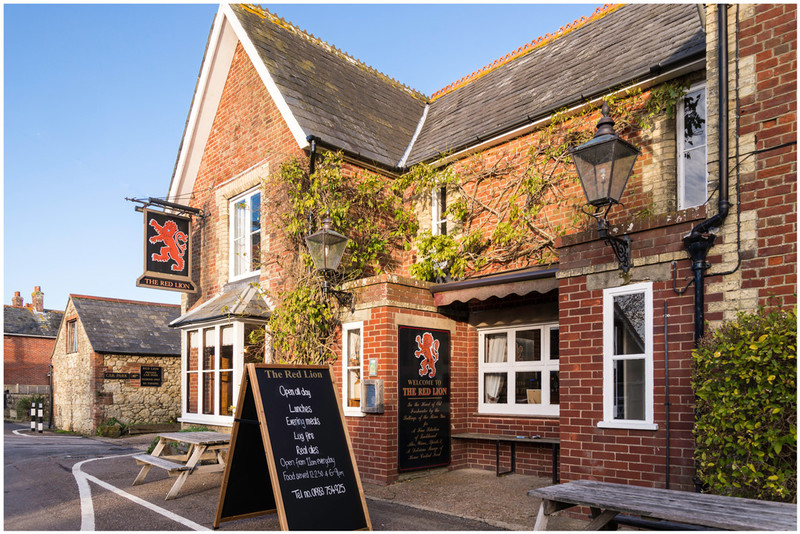 A quick trip up the Yar River brings you to The Red Lion, a hidden gastronomic gem in Freshwater where braised beef crumpets with horseradish, and pork belly, fritter and cheek are must-try dishes. Both are best enjoyed with a pint of foaming local ale.
Following the coast further to , The Crab Shed, tucked-away in sea-facing Steephill Cove is prized for its simple, unblemished seafood. The town itself is a more exuberant gastronomic hotspot. Cantina serves delicious brunches; Tramezzini's does creative pan-Asian, possibly better than anywhere else on the island; down on the seafront, the original Smoking Lobster site has really benefited from hiring ex-Hut and Royal chef Ben Chamberlain – his Sichuan scallop Kiev and sweet and sour octopus bruschetta are treats.
The highlight here, though, is The Hamborough, relishing a long-overdue renaissance under Chef Matt Tomkinson. Cured chalk stream trout with summer vegetables and elderflower vinegar butter sauce, and roast chicken with asparagus, poached butter beans and Alcace bacon set the standard for refined dining on the island. The relaunched wine list is an absolute blessing.
For those craving spice, head to Sandown, where Eastern Eye serves traditional Indian food. Light, fluffy pizza that outclasses the best of Hampshire can be found on kitschy, beach-side Sandown Boulevard where, among other street traders, Rollins Pizza flame-bake combinations such as roasted mushrooms and Isle of Wight Blue cheese, and mascarpone with rosemary potatoes and Italian sausage.
Bembridge Harbour is home to floating restaurant The Best Dressed Crab, where the main attraction is just what the name suggests. Close by in Ryde, The Heron is a tiny, Scandi-inspired space – just 14 covers or thereabouts - with a completely open kitchen. The tasting menu might feature smoked eel, walnuts, grapes and apple, or a simple plate of grilled local mushrooms with herbs and pumpkin seeds. If you're lucky, a slow-roast sirloin of island beef with truffle mayo and confit potato terrine might well appear too.
Those craving a liquid-only night of recuperation should visit the Needles, then pop over to the Highdown Inn in Toland where you'll find superbly poured Guinness and an ever-changing selection of local and non-local real ales. Aspiring poseurs will find greater satisfaction in a magnum of rose at Chelsea-by-the-sea favourite, The Hut, where banging tunes are played against the backdrop of the crystalline waters of Colwell Bay.