Earlier in the year, Somerset's diners – and food fans everywhere – welcomed news that the legendary chef Margot Henderson would be involved in the reopening of a 17th century village pub.
A member of London cooking royalty (need we remind you of Rochelle Canteen), Henderson was reportedly helping launch, early in 2023, The Three Horseshoes in Batcombe. Even just talk of the project came as further proof that Somerset was been fast becoming one of the UK's most exciting counties for food and drink.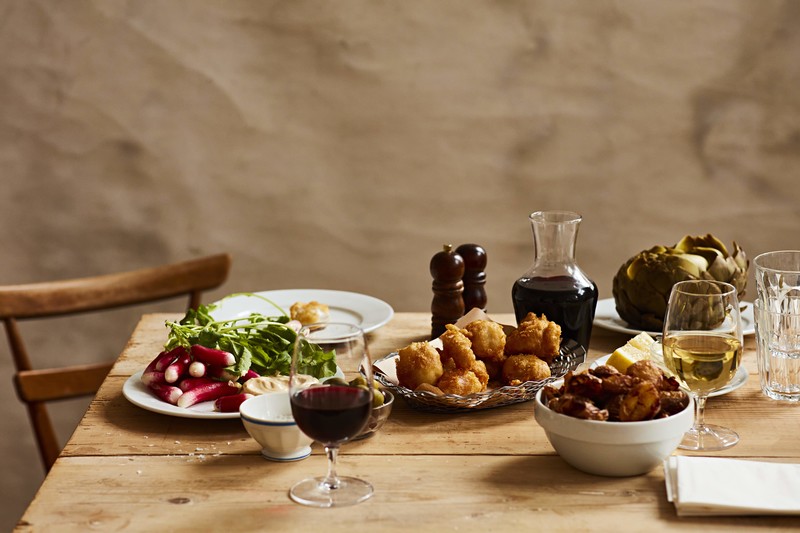 Well, Three Horseshoes or not, Somerset has arrived. First, to Bruton, the increasingly popular town that's home to internationally acclaimed arts centre Hauser & Wirth as well as a cluster of excellent schools and a growing number of must-visit venues for lunch and dinner.
Bruton, which dates to the Domesday Book, has become a magnet for the rich and famous in recent years. Hailed 'the new Notting Hill' by Vogue magazine, the town counts former chancellor George Osborne, theatre producer Cameron Mackintosh, fashion designer Stella McCartney and veteran war photographer Don McCullin among its residents.
Chef Merlin Labron-Johnson (who made his name at London's Portland and Clipstone) clearly spotted a golden opportunity to open a destination restaurant in Bruton when he launched Osip in 2019.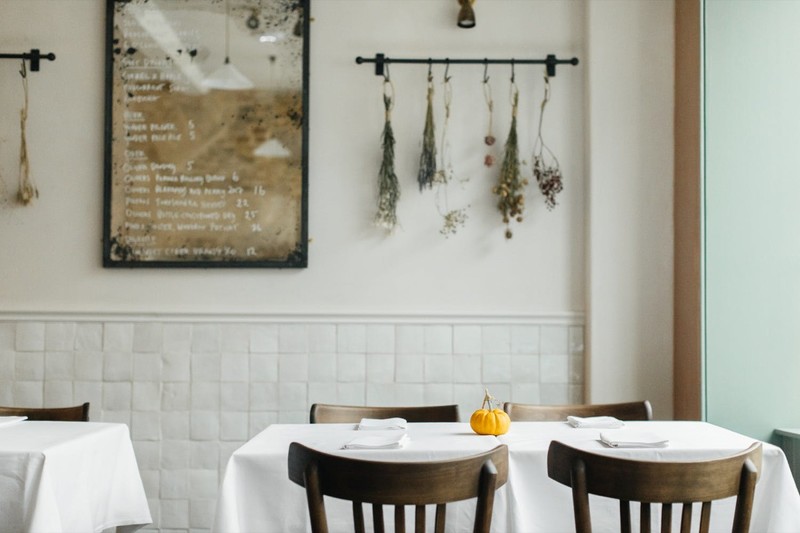 Occupying a former ironmonger on the High Street, this no-menu farm-to-table restaurant looks to local farmers and Osip's own allotment for the majority of the produce that ends up on the plate.
Such is its success that Labron-Johnson has already expanded next door with the launch of The Old Pharmacy, a wine bar and bistro where typical dishes include cold roast Tamworth, tonnato sauce, Cantabrian anchovies and marjoram, washed down with local farm cider.
A few doors along the High Street is At The Chapel, a restaurant-with-rooms, bakery and wine shop which in many ways kickstarted Bruton's reputation as a foodie town.
A converted Grade II-listed 17th-century chapel with a wonderful south-facing terrace for warmer days, the food includes wood-fired sourdough pizzas, chargrilled Castlemead Farm chicken Caesar salad and whole grilled Cornish plaice, pink peppercorn and tarragon butter, capers, samphire.
In the same street, you'll also find local gem Matt's Kitchen, a BYO restaurant open Thursday to Saturday serving a set monthly menu by 'self taught and utterly unqualified' chef Matt Watson.
Watson launched the restaurant on the ground floor of his house in 2010 but Bruton's growing appeal since then means booking is now essential.
And no visit to Bruton would be complete without a trip to the Roth Bar & Grill on Durslade Farm. Part of the Hauser & Wirth art empire that dominates the town, the restaurant in a former cowshed showcases produce from the farm itself. Try the steak salad, Portobello mushrooms, charred spring onion and horseradish or pan-fried sea bass with caponata, wild rocket and aioli.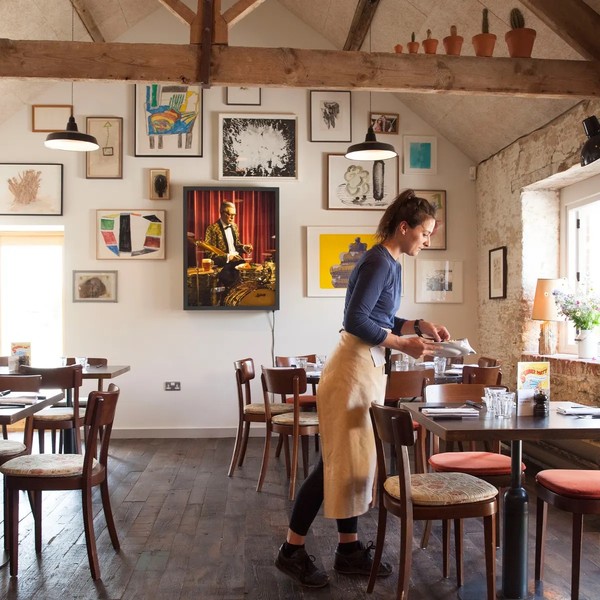 A short drive (or ten minutes by train) from Bruton is Frome, a bustling market town that has become a trendy bolthole for creatives who flock to the regular artisan markets.
St Catherine's Quarter is chock-a-block with cool cafes, clothes shops and art galleries. Halfway up the steep and cobbled Catherine Hill, refuel at the popular Moo and Two cafe, which serves coffee roasted at Midsomer Norton's Roundhill Roastery and loose leaf teas from South India.
In nearby Whittox Lane is the Rye Bakery, located within a handsome 19th-century church it shares with an art gallery. The food is seasonal and the bakery sources a lot of the raw materials from its own smallholding just outside the town. Rye Bakery also runs takeaway pizza nights on Fridays at its additional bakery and grocery store at Station Approach, next to the railway station.
At the bottom of the hill on Palmer Street is locals' favourite High Pavement, a Moorish tapas bar run by Stuart Bastiman and Aimee Snell on the ground floor of a townhouse where the family live. Bastiman once worked at London's fashionable Moro restaurant so expect pitch perfect Spanish and North African cooking.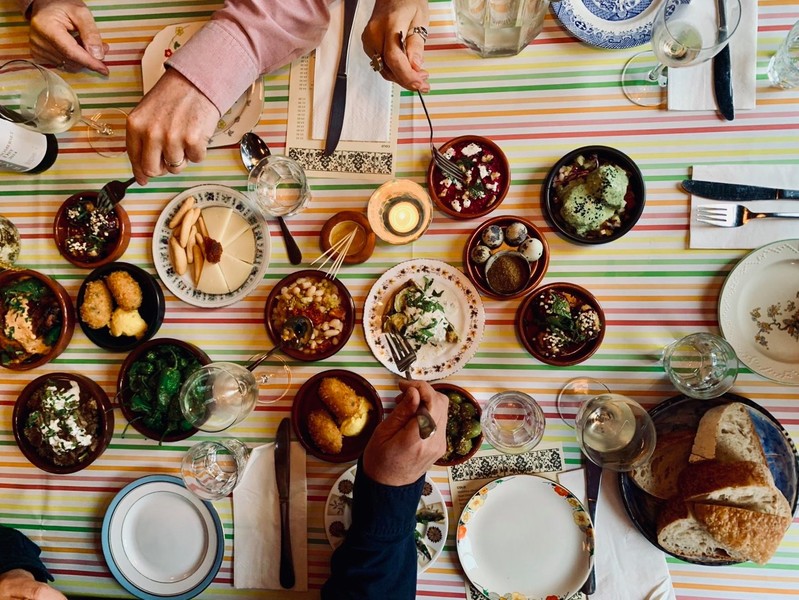 Around the corner from High Pavement is craft ale bar Palmer Street Bottle, which also holds regular 'meet the maker' evenings and tap takeovers from local breweries.
But for a timewarp pint, head to the Seymour Arms in nearby Witham Friary, on the outskirts of Frome. Dating from the 1860s, and once part of the Duke of Somerset's estate, this timeless rural pub still dispenses local cider or ale straight from the barrel via a hatch and entertainment comes in the form of traditional table skittles and bar billiards.
Finally, farther south, and there is HOLM in the picturesque village of South Petherton. There, Nick Balfe – of the now closed Salon, and still Larry's and Levan in London – is carving out something special, with a changing, wholesome menu making use of Somerset's most inviting produce. In the garden is a fire pit and in the field at the back, a community allotment and art space.