In 2016, Peter and his family relocated their Casamia restaurant from the leafy Bristol suburb of Westbury-on-Trym to the city's redeveloped General Hospital - now luxurious apartments overlooking the harbourside.
Six months later, the family opened Pi Shop, a pizzeria with a wood-fired oven next to their flagship restaurant. Four months after that, they opened their Spanish tapas bar Paco Tapas to complete their trio of adjacent restaurants. 'Having three restaurants certainly feels like you have more of a presence,' says Peter, who has already seen the benefits of having a trio of businesses offering different styles of food at varying price points.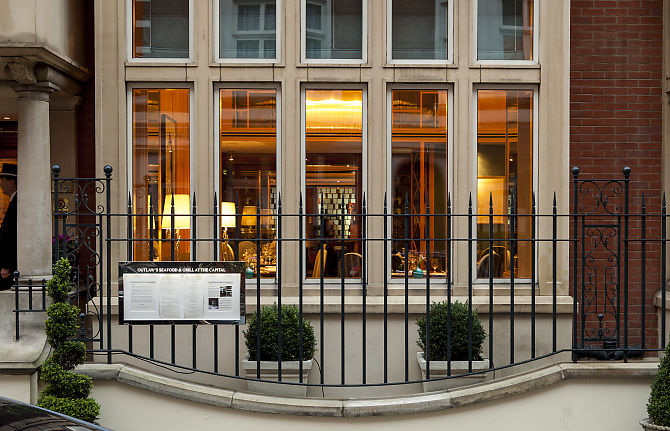 While Casamia, with its £98/£118 ticket-only tasting menu, is aimed at the top end of the market, Pi Shop has become a popular family restaurant and Paco Tapas has become a place for people to enjoy a drink and nibble - often before heading to one of the other two restaurants.
Peter says: 'I've seen a lot new customers coming to Casamia off the back of having a good experience at Paco Tapas and Pi Shop, it all adds to people's understanding about what we are doing. Pi Shop and Paco Tapas feel like an extension of Casamia and it doesn't feel like a new location. It also means that rather than having three restaurants dotted all over the place, I don't have to travel back and forth to keep an eye on things.'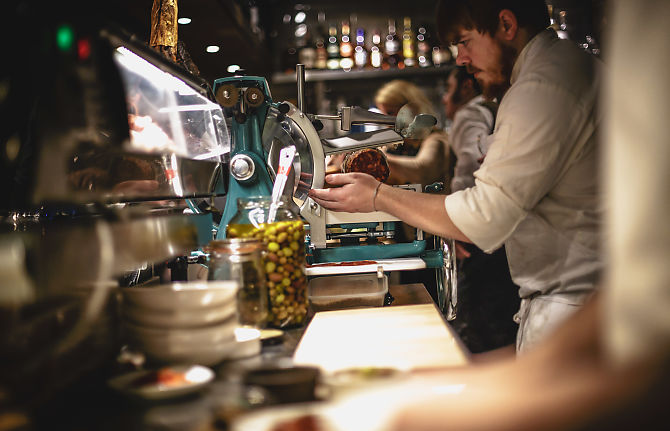 With three businesses in the same building, cross-training staff to work in each restaurant is always an option but Peter prefers to keep them separate.
'We originally thought about cross-training but the three businesses are so different in terms of food and style that we found it difficult having chefs and waiting staff floating between the three. The main challenge is communication between everybody so we constantly make sure everyone's updated so they know what they are doing and what they are serving on a day-to-day basis. The only people who float between all three restaurants are myself and Josh Green, our development chef, and we basically keep an overall eye on each place.'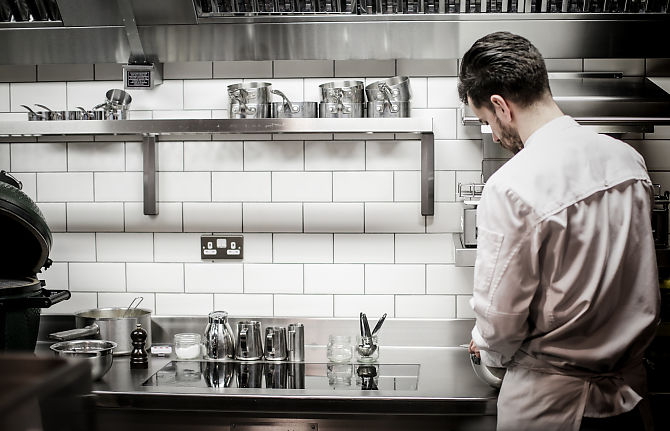 Although there are no plans to open more restaurants, Peter doesn't rule it out entirely if the right opportunity came along. But then for a chef barely into his thirties, he has plenty of time to expand his empire.
'If I had the opportunity to fly around the world opening restaurants like some of my contemporaries, it would really impact on the day-to-day running of Casamia and there's more to prove. If I don't see this place all the time, I feel like I'm neglecting it and it's really hard to let go. I'm still young so I can worry about opening more places later. People like Jason Atherton, Angela Hartnett and Gordon Ramsay were in their early 40s when they were expanding their empires so there's no rush.'
Another reason Peter wants to concentrate on the three restaurants he has is because he doesn't want anything to detract from what he originally set out to achieve with his chef brother, Jonray, who was lost to cancer in 2015. He says: 'Casamia is in the strongest position it has been and we've built an amazing team. These guys could still run and push Casamia forward but it's my baby at the end of the day, it's what I started with Jonray and I want it to be the best it can be. Three's enough at the moment. We know where we want to take Casamia and we don't need anything else on our plate.'
Published September 2017