After 40 years of cooking, what motivates you each day?
I just love cooking, it's as simple as that. The produce that comes into the kitchen inspires me and so do the seasons, whether it's wild garlic and asparagus in the spring, chestnuts and crab apples in the winter. There's always something different coming in and the seasons are now longer than when I first started cooking and ingredients are appearing a lot earlier.
What trends are you spotting in cooking at the moment?
There still seems to be a move towards Nordic food and techniques, which is great but not everybody wants to do that. It's very trendy in the same way French food was in the 1980s, or Spanish food was because of El Bulli. At Le Champignon Sauvage, we're looking at a few Japanese techniques, which have been used in some of the top kitchens for about five years. As more people travel and more books are produced on the subject, it opens up a whole new world of experimentation for chefs.
You and your wife, Helen, have run the restaurant for 32 years and you also live above it - what's the secret of this successful working relationship?
I think it's made our lives easier in that we don't have to worry about the other side of the operation. Helen is a constant in the restaurant and I'm a constant in the kitchen - I really don't have to think about anything other than the food and I don't have to keep an eye on a manager or waiting staff. Helen looks after everything else and we are there to support each other. Of course, after being married for 35 years and having the business for 32, you learn to compromise and occasionally bite your tongue, as in any relationship. We probably see each other three times more than most married couples and it's all down to trusting each other and taking some of the pressure off each other.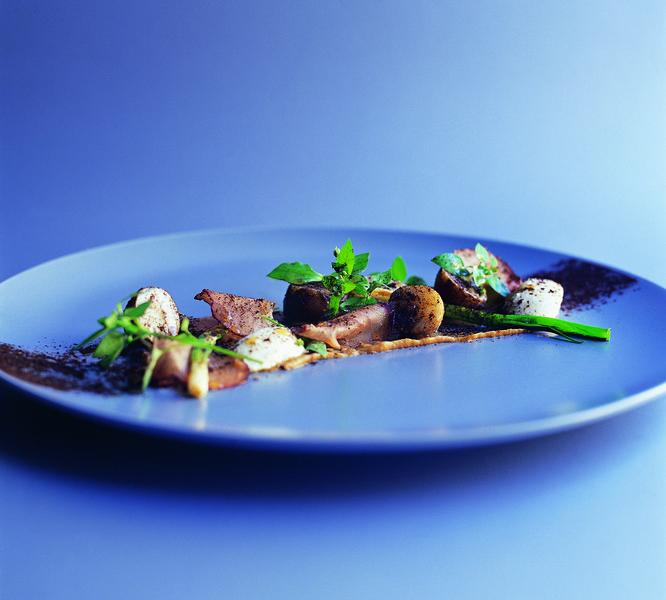 Are you still learning?
You learn something every day and if your ego is that big that you'll say you know everything in cooking then it's time to leave the kitchen in my opinion. I think the knowledge of some young chefs, even those who become head chefs, is very sparse and there is a lot of mediocrity, which there didn't used to be before the media and TV got hold of cooking. I think that's partly to blame because young chefs see their idols cooking away and they want to be them at a much earlier age. They haven't done the groundwork in learning the basics. It's always good to learn the basics because then you can grow and learn to experiment from that. You don't have to try to do outrageous things just for the sake of it.
What does it feel like when you see your chefs go on to enjoy their own success?
I'm so proud of my chefs, many of whom have gone on to do great things. Sam Miller became Noma head chef, Anthony Rush now has his own restaurant called Senia in Hawaii, George Blogg is head chef at
Gravetye Manor
, Matt Worswick is at
The Latymer
, Lisa Allen at
Northcote Manor
, Ciaran Sweeney with his Dublin restaurant, Forest & Marcy - the list goes on. I still talk to most of them, they phone up and we discuss things. Because they gave me two or three years of their life, they know I'll always be there for them whenever they need me. It's nice to think they know they can pick up the phone and talk to me whenever they like.
Before opening Le Champignon Sauvage, who did you most learn from?
In 1978, I started at the Four Seasons Hotel in London under Jean-Michel Bonin who was a tyrannical French chef - when he walked down the corridors, receptionists would run out of the way. I learnt a lot from him, he moulded me into the direction I was going. I then worked at La Tante Claire with Pierre Koffmann and he taught me how to take humble ingredients and turn them into first-class gourmet dishes - his famous trotter dish being the best example of that.
How has the diners' perception of fine dining changed over the years?
Customers want an entire experience now. In the old days, it was more about the food but now they want a nice comfortable restaurant with professional service that's slightly relaxed with none of the stiffness or starchiness of people looking down their nose at you. Of course, the food is less contrived now than it used to be. There's a purity in food now that there wasn't back then.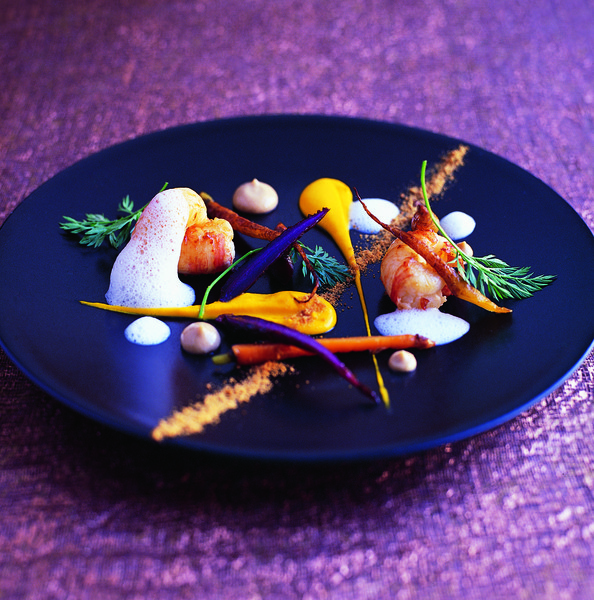 Apart from your books and a few TV appearances, you have kept media to a minimum, was that a conscious decision?
I just have a rather archaic view that chefs should be in the kitchen cooking rather than appearing on TV. That's not to say the industry doesn't need its performers to promote what we are doing, and there are some very good ones, but for me it was never about TV appearances and earning a massive amount of money. A chef is a chef who doesn't go wandering around the restaurant or self-promote themselves, they just work hard and get on with the cooking.
What ambitions do you have left for cooking and the restaurant?
We try and improve year on year but we just keep our heads down. One of our goals this year is to score 9 in The Good Food Guide but we don't have any long-term plans, we just work!
What plans do you have at the restaurant?
We have many years left in us - after all the 40th anniversary of the restaurant is only eight years away! We have no plans to retire, just to keep improving.
All images credited to Lisa Barber
Published October 2018