Don't get me wrong, I love Christmas food: pigs in blankets, stuffing, cranberry sauce, booze-laden puds liberally doused with brandy cream. Even the leftovers bring out a creative streak in me worthy of Ready, Steady, Cook. But after several days of mass catering, I'm ready to hang up my apron, bypass the Stilton and let someone else provide the inspiration. After all that rich, comforting food, my palate is crying out for something different – for fiery spices, cleansing broths, a bit of crunch or a splash of colour. And with no cooking to do, nor washing-up duties to fight about, the only argument is over where to book.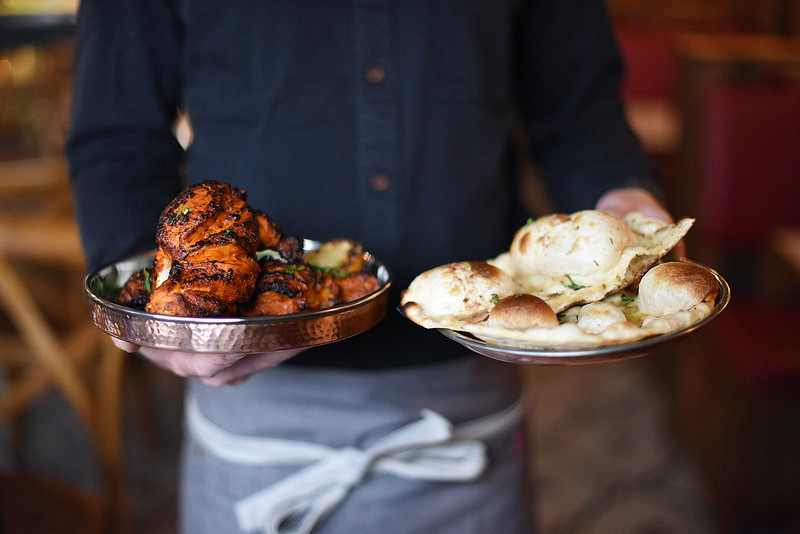 Covent Garden, London | Indian | £30
Much of the food at this idiosyncratic restaurant – the lovechild of a street canteen in old Bombay and an English chop house – issues from three massive brass tandoors
which dominate the noisy, wood-panelled dining room. The menu is all about snacks, small plates and sharing, so bring a group and feast on chickpea chaat, bhaji onion rings with smoked aubergine raita, Amritsari crispy lamb chops and charcoal-blistered naans. It's super-handy for Theatreland so book in before or after a show. Closed 25 December. tandoorchophouse.com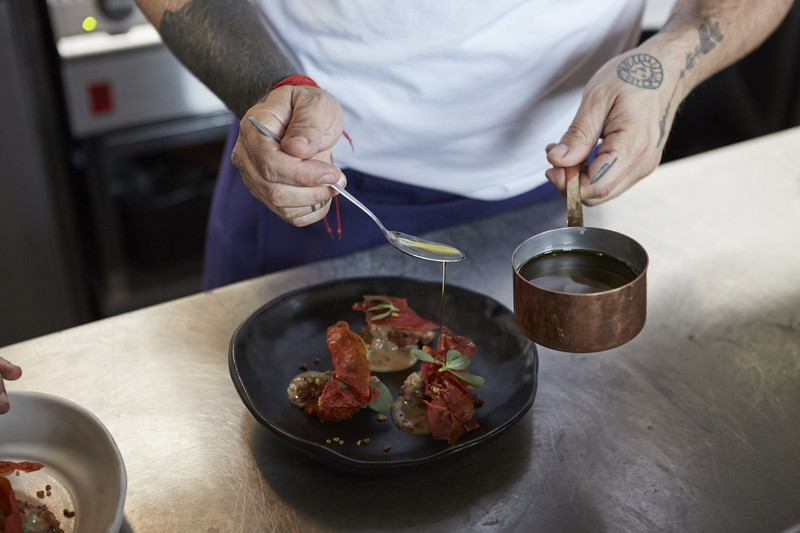 King's Cross, London | Middle Eastern | £40
There's a thriving restaurant scene in the revived shopping district north of King's
Cross station, but this slickly designed place – bursting with the warm-hearted flavours of the Mediterranean, North Africa and the Middle East – stands out.
Bag a seat at the counter looking on to the open kitchen or head for the marble topped tables of the restaurant proper for Josperized aubergine with green tahini and pistachio followed by generous plates of shikshukit (a lamb and beef kebab) or sea bass fillet in a spicy tomato and pepper stew. Inventive cocktails and gutsy wines suit the food admirably. Closed 25 December. coaloffice.com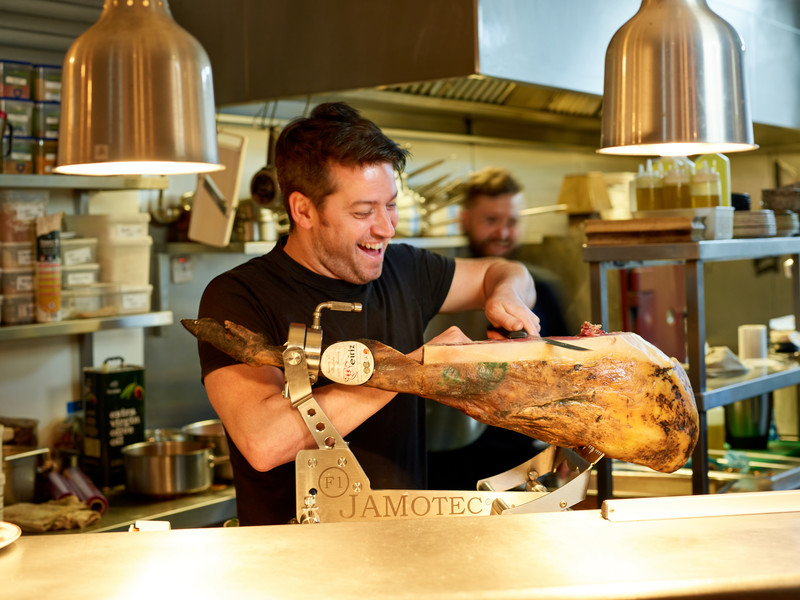 Alresford, Hampshire | Spanish | £30
Head to this pretty Georgian building for exemplary tapas in relaxed surroundings.
Alongside a classic repertoire of crisp croquetas, oozing tortillas and plump
boquerones, you'll find daily specials that could see Fowey mussels steamed with fino sherry or salt marsh lamb slow-braised in its own juices. Take a break from meat with creative vegetable dishes such as salt-roasted beetroot with majo verde or a divine trio of gypsy potatoes, trompettes and egg yolk. Closed 25 and 26 December. pulponegro.co.uk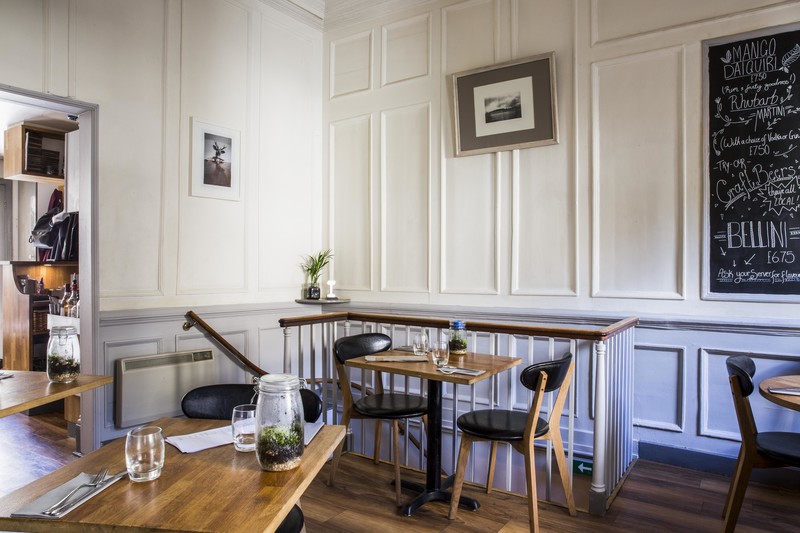 Bath, Somerset | Vegan | £40
This Georgian townhouse restaurant with views of the abbey could hardly be more Bath but the roster of up-to-the-minute plant-based creations gives Acorn a decidedly urban edge. Complex, flavour-packed dishes are artfully presented on hand-crafted plates. Take for example a painterly combination of old donkey carrot, slow-cooked then charred, surrounded by blobs of vivid green parsley purée and saffron-yellow carrot and cashew purée. This is memorable cooking by any standard, all the more so considering its vegan credentials. Closed 25 and 26. December. acornrestaurant.co.uk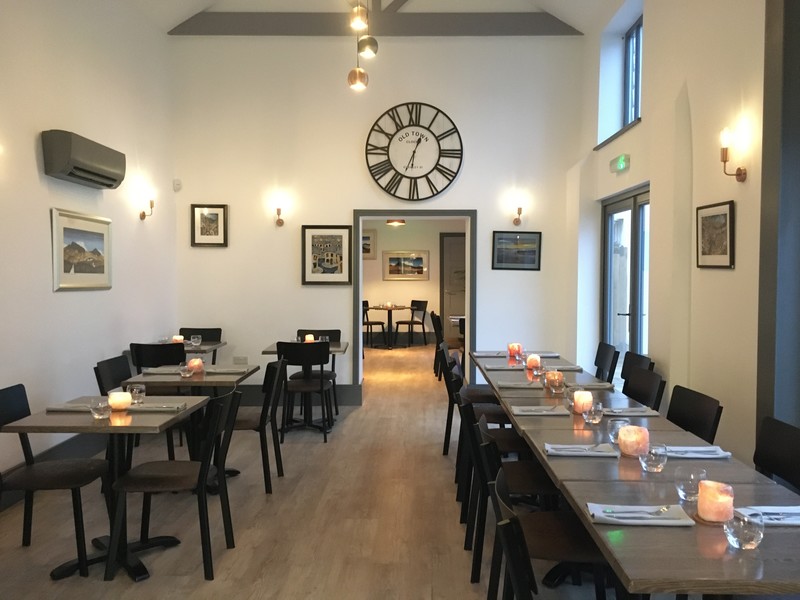 Abergavenny, Monmouthshire | Global | £40
Seasonal local ingredients drive the menu at this light-filled, high ceilinged restaurant, which serves small plates. The cooking, however, takes a global view with Sri Lankan spiced potato, vada, sambal and pickles rubbing shoulders with a fusion dish of middle white pork chilli, mushroom rice and salsa. Puds bring things closer to home, as in the 'BFG', a riff on a classic Black Forest gâteau and the set lunch is a steal at £18 for two courses (£22 for three). Closed 25, 26 and 29 December. thegaffrestaurant.co.uk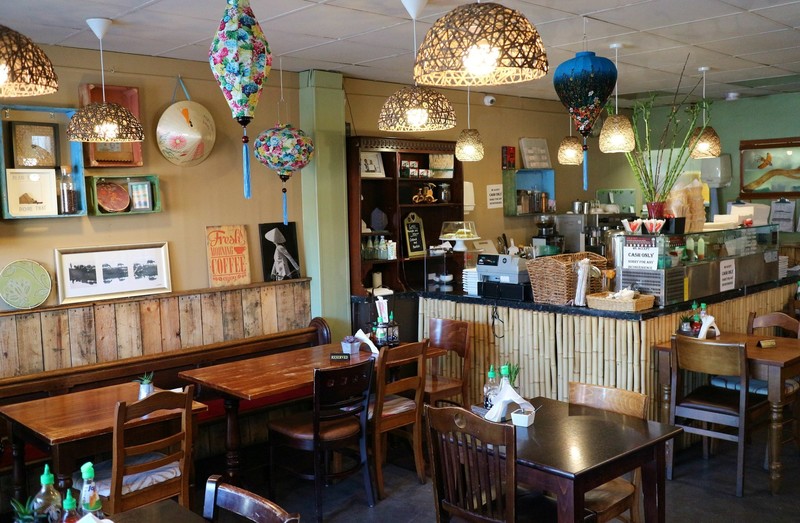 Northenden, Greater Manchester | Vietnamese | £20
Nothing lifts you out of the post-Christmas torpor quite like a bowl of fragrant, steaming pho and this no-nonsense café hung with paper lanterns is the place to get it. Swimming with rice noodles and heady with Thai mint, basil and coriander, it's the perfect marriage of freshness and comfort. Add rare steak or go veggie with tofu and don't forget to order a green papaya salad on the side. Closed 25 and 26 December.
miandpho.com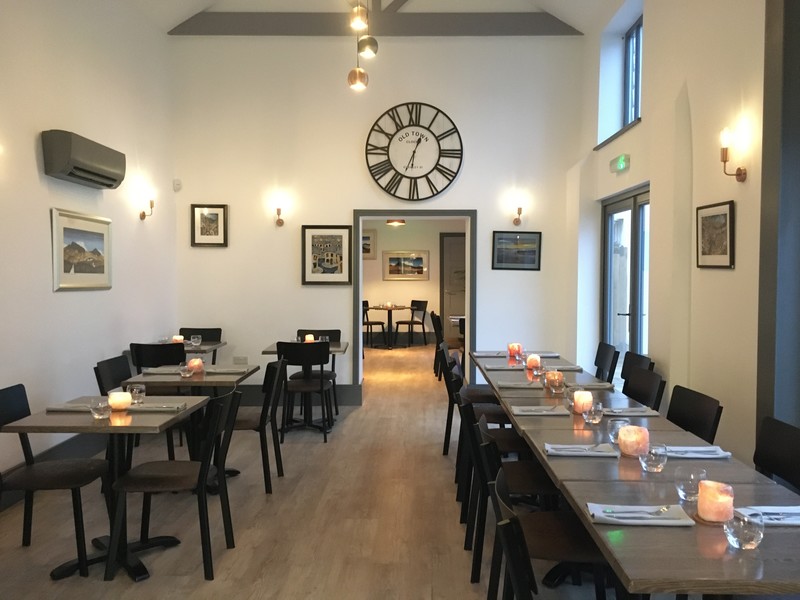 Windermere, Cumbria | Pan-Asian | £30
The menu at this relaxed hotel restaurant roams from India to Japan, via Thailand,
Malaysia and points in between so you should be able to keep everyone sweet. Share knockout pani puri snacks, then perhaps a gently aromatic moilee (coconut velouté) with a vegetable samosa, or seafood Thai red curry with plump tiger prawns. Closed 25 December. thegilpin.co.uk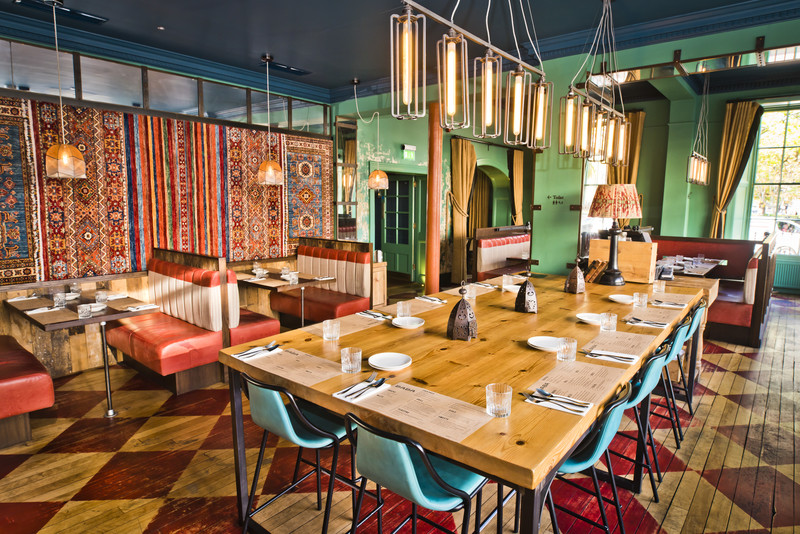 Edinburgh | Middle Eastern | £25
Persian rugs adorn both walls and floor at this stylish New Town restaurant Small sharing plates are the thing here, so start with meze of labneh and yellow muhammara with chopped walnuts or baba ganoush before kofte of beef, lamb and bone marrow with sumac onions and smoked tomato salmorejo. Closed
25 December. baba.restaurant
Published December 2019
Keep reading...