Most of us don't need an excuse to sink a fork into a bowl of pasta, whatever its shape, size or sauce, but with World Pasta Day on 25 October, now is the perfect moment to celebrate the delicious, carb-filled satisfaction delivered by Italy's most famous culinary export.
Purists might insist on a few rules: they'd question pairing a hefty meat sauce with a thin pasta shape (a chunky tube or wide-ribboned pappardelle will carry it far better), or grating cheese on your spaghetti alle vongole (or on anything fishy for that matter). Follow or disregard such rules as you wish, for pasta is essentially a democratic food, as delicious with the simplest tomato-basil-garlic sauce in summer as it is with luxurious lobster contained in a gossamer-fine raviolo at the smartest of restaurants. It can be humble, neighbourhood restaurant fare, or hold its own on the finest of fine dining menus.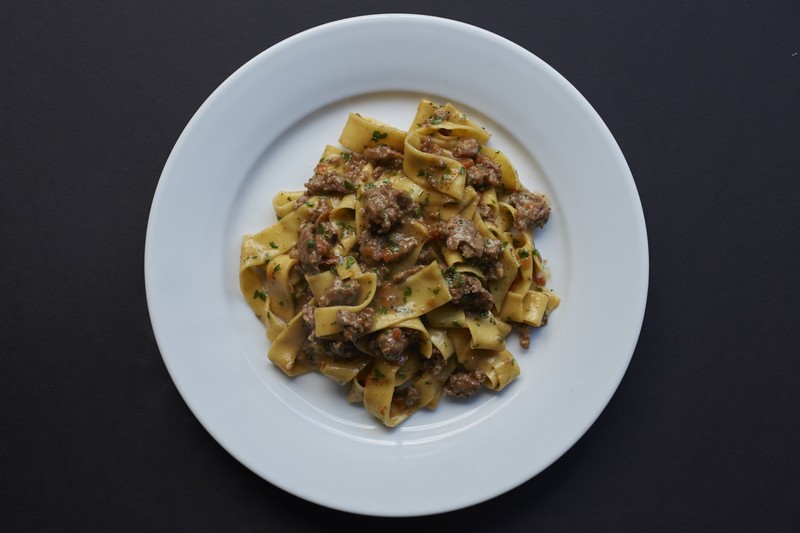 So, where to go? For those silk handkerchiefs – or 'fazzoletti', to be accurate– head to Bancone in London's Covent Garden where lithe sheets of pasta are folded into a walnut butter and topped with a confit egg yolk and Parmesan; they have become something of a signature dish. While you're in the capital, check out the homely style of Trullo where pici (hand-rolled spaghetti) with nothing more than cheese and pepper (cacio e pepe) are 'utterly comforting', Guide inspectors declared. Trullo's sister restaurant in Borough Market, Padella, has been a hit too – inspectors loved its 'neat, silky ricotta ravioli with sage butter, or taglierini with anchovy butter and pangrattato'. Push the boat out a little further at Locanda Locatelli where homemade chestnut tagliatelle might be served with wild mushrooms in a true homage to the season, or linguine ('little tongues') with Cornish lobster, tomato, garlic and sweet chilli. And don't forget The River Café where first-rate pasta and 'vigorous rustic flavours' are delivered – as they have been for over 30 years – in a sophisticated, airy setting.
Small ears? You may well find 'orecchiette' on the menu at the Sugo Pasta Kitchen in Altrincham, Greater Manchester, perhaps combined with San Marzano tomatoes, basil, burrata and pecorino, or on Dave Wall's menu at The Unruly Pig in Bromeswell where a creative 'britalian' menu showcases this Suffolk kitchen's deft hand with all shapes of pasta. Filled pastas are the thing at Pasta Ripiena in Bristol – try flavour-packed wild boar tortellini, or black truffle, porcini and ricotta mezzalune – or head to sibling Pasta Loco for a rich, peppery bowl of bucatini with gorgonzola and cream.
Pasta's the thing – or one of them at least – at the Guide's Best Local Restaurant winner, Little Gloster on the Isle of Wight. There, a set menu for Pasta Thursdays might include handmade ravioli filled with roast aubergine, buffalo mozzarella and basil, or pici with local crab, chilli and garlic.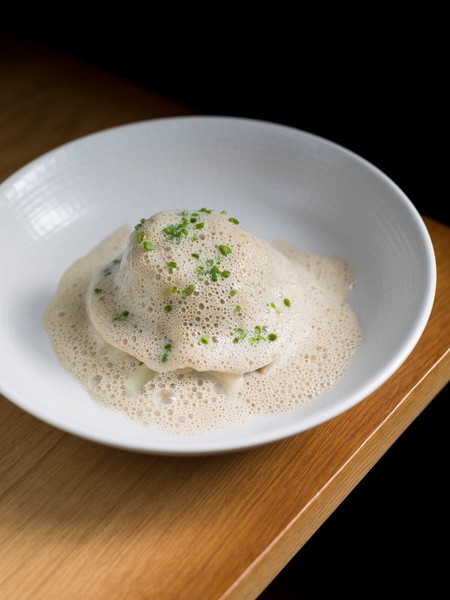 Want to stay in? We love the No1 Beef Chianti Tortelloni from Waitrose & Partners; silky fresh pasta filled with tender shin of beef, slow-cooked with a splash of Chianti, carrots, rich beef stock, shallots and leeks, served with sage butter and grated Parmigiano Reggiano, delicious.