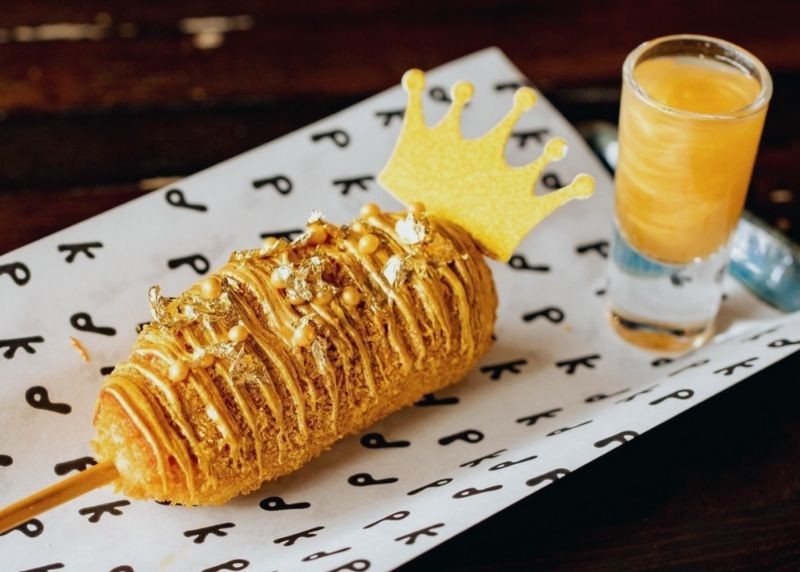 No, it's not made from corgi meat, but it is sprayed in gold, decorated with pearls and glitter, and served with a crown. If you still have a hankering for precious metal post-corn dog, order their gold rush shot, made with whiskey, supasawa, agave and yes, edible gold.
May 30 – June 5, Korean Dinner Party
How about touring the 50-year old Bolney Wine Estate? After a guided tour, you'll indulge in a tasting featuring a very special line-up of wines and spirits. These include the first English wines to be served at Wimbledon and enjoyed in BA's first-class lounge. There's a common theme with jubilee celebrations. Alcohol.
June 2, Bolney Wine Estate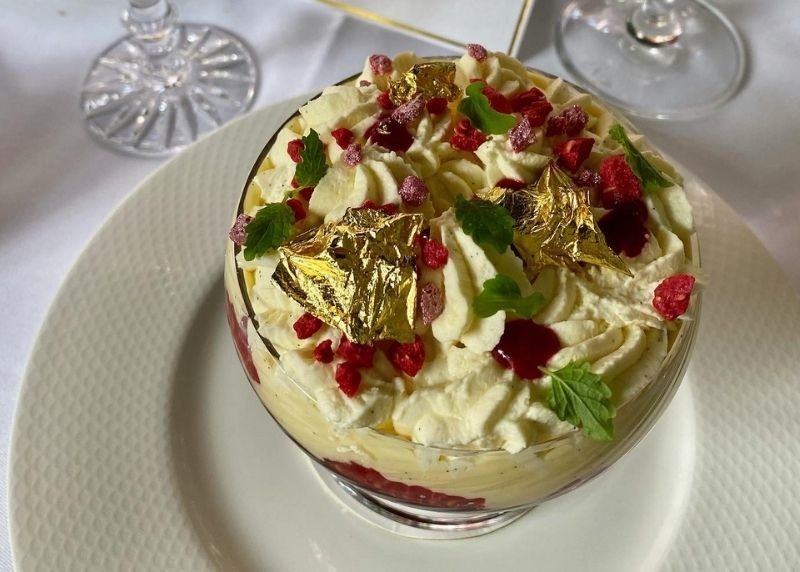 Scott's will be serving a Dubonnet-infused raspberry trifle in honour of Queen Elizebeth's rumoured affinity for a daily Dubonnet and gin. For a thicker dollop of pageantry, visit on June 2, when a magnificent horse-drawn carriage will be parked in front of the restaurant for diners to enjoy.
May 30 – June 5, Scott's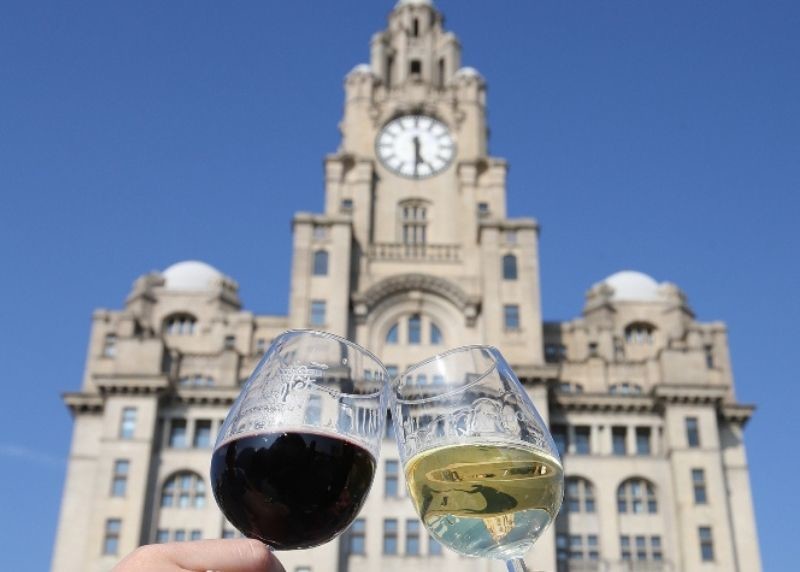 If you've not been feeling particularly patriotic, new food festival 'Taste Liverpool. Drink Bordeaux.' could be a welcome escape from the miles of Union Jack bunting that'll be hung in London. Book a two-hour Bordeaux tasting session at the Town Hall or pop into one of the many Liverpool restaurants offering special festival tasting menus.
June 2 – 5, Liverpool City Centre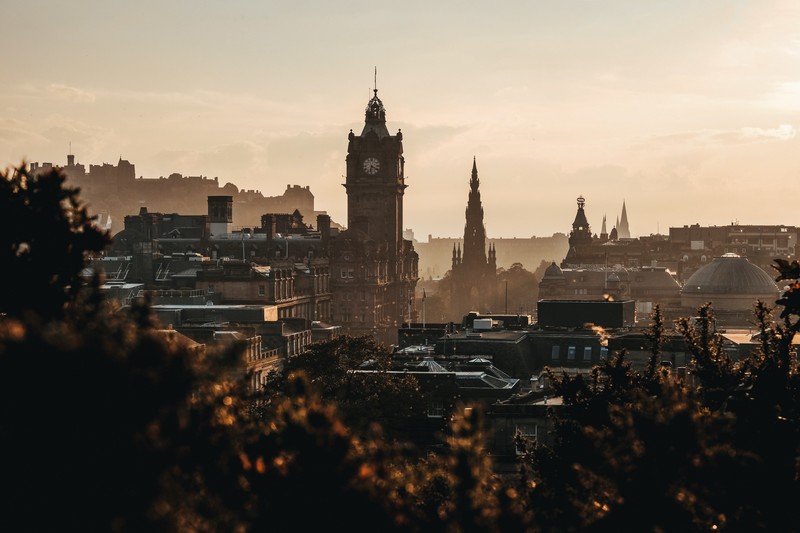 The Royal Family has had a close relationship with the 'Water of Life' throughout the centuries, so why not head to The Scotch Whisky Experience at the top of Edinburgh's Royal Mile to enjoy whiskys that have, through the years, been given a royal seal of approval.
June 2022, Scotch Whisky Experience

If you're a dog owner, or lover, head to the Biltmore for a corgi-friendly afternoon tea, with treats available from the Barking Bakery for your furry companion. You'll probably struggle to resist Instagramming the whole thing, and when you do, tag the hotel for a chance to win a luxury overnight stay at one of their suites – complete with a dog bed, bowl and more.
May 27, The Biltmore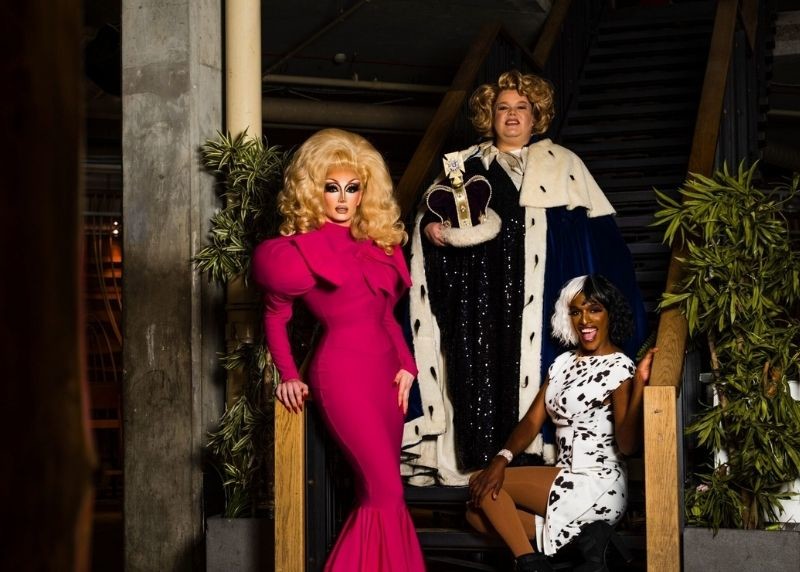 Hosted at The Folly by drag icon Ruby Murry, the show will be dedicated to the likes of Beyoncé, Mariah Carey, Aretha Franklin and other legendary pop queens. And, for 90 minutes, you'll get access to a never ending supply of pornstar martinis, mimosas or mai tais. We hear Queen Elizabeth day drinks, so… it's fitting.
June 4, The Folly
For the 8th year running The Blenheim Palace Food Festival is back, and happens to land on the Jubilee weekend. A food festival for everyone with a Jubilee theme, guests can expect demonstrations by the likes of Raymond Blanc and Dean Edwards.
June 2 - 5, Blenheim Palace
The female-led team at Clapham's Rose and Crown have created a stunning piece of pudding art to celebrate Her Majesty's legacy. A honey and white chocolate parfait is topped with a layer of strawberry gel with the iconic outline of the queen's profile stenciled onto it. It may be the most British of the British offerings we've seen so far.
May 23 – June 5, The Rose and Crown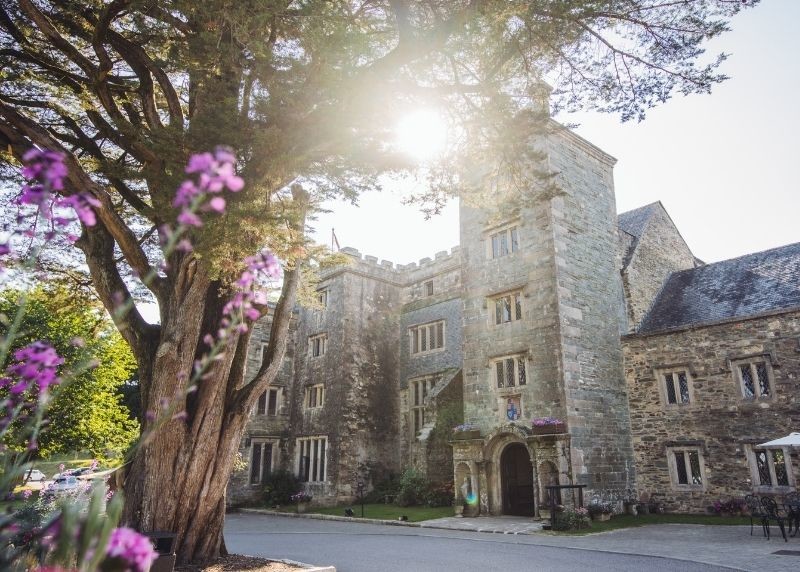 Here's an idea for those of us with main character syndrome: spending a night where the queen herself has had a stay. Five-star hotel Boringdon Hall in Dartmoor is hosting a Platinum Jubilee afternoon tea in its Great Hall, with coronation chicken, strawberry tarts and gorgeous views of rolling green moors.
June 2 – 5, Boringdon Hall Hotel & Spa
Michelin-starred vegan chef Alexis Gauthier will be serving a plant-based Jubilee Coronation chick'n burger at his café 123V.
All summer, 123V at Fenwick of Bond Street
How about enjoying some of the queen's favourite seafood dishes on the Cornish coast? Popular beach shack Harvester Seafood is doing just that on Carlyon Bay Beach. Sounds pretty great to us.
Carlyon Bay Beach, Cornwall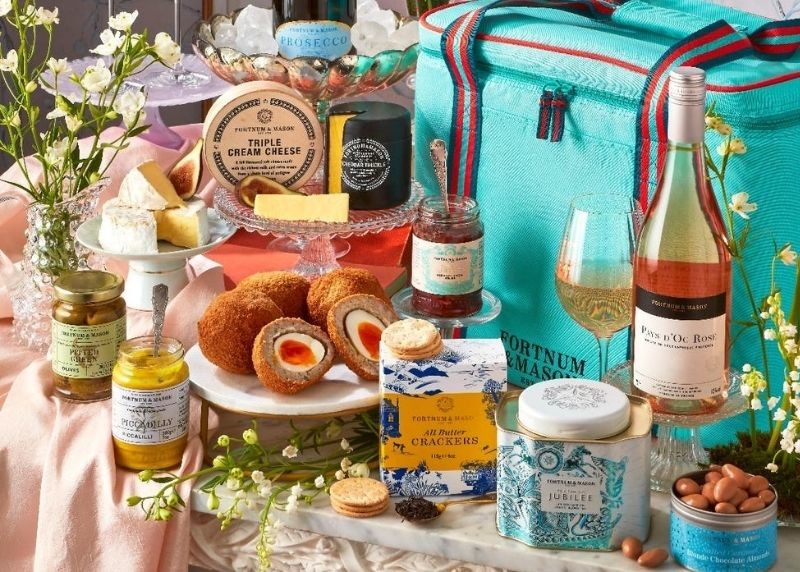 Perhaps having lunch on the street with masses of strangers isn't your cup of tea and you'd rather have a quiet one. If so, there's still time to order a Platinum Jubilee-themed picnic hamper. Daylesford Organic are dispatching one that includes Gloucestershire ham, Scottish shortbread, lemon drizzle cake and a bottle of Prosecco, while Fortnum & Mason have a few options to choose from, depending on the size of your party.
Put on your apron and get ready to competitively bake against your family or friends. In Great British Bake Off fashion, you'll have 90 minutes to prepare your showstopper bake in the surroundings of a baking tent in Digbeth. Who will reign champion?