We talked to Mitch and Ben Tonks (The Seahorse, Dartmouth), Simon and Charlie Bonwick (The Dew Drop Inn, Hurley), and James and Georgia Sommerin (Home, Penarth), about how family strengthens three very different restaurant businesses.


Mitch and Ben Tonks, The Seahorse, Dartmouth
'He's doing a great job, it's awesome to watch his growth, just brilliant', says Mitch Tonks of his son Ben, head chef at the family's Seahorse restaurant on the quay in Dartmouth. 'He has perfected grilling fish! I've really enjoyed watching that develop'.
It's 15 years since Mitch opened the restaurant with its Italian-inspired seafood cooked over open fire – quite something at the time – and two years since his son became head chef.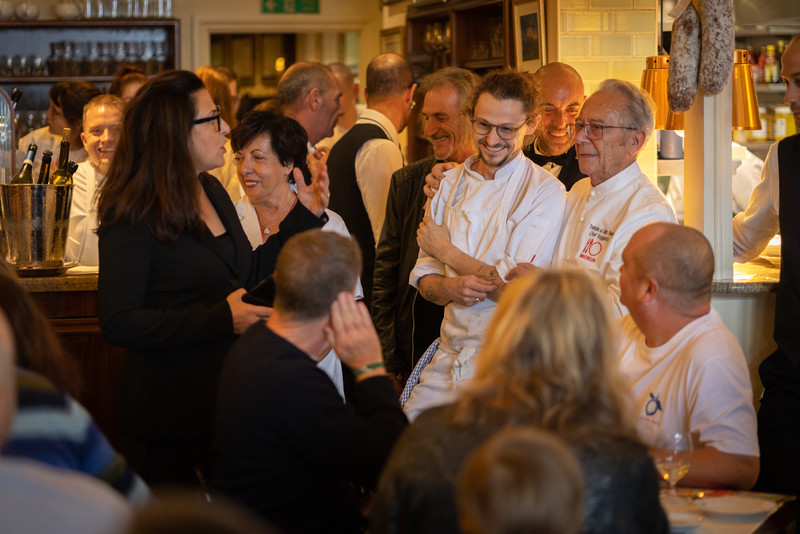 Ben's ambition was to become a musician, but a weekend with Mitch changed his mind. 'I came down to The Seahorse to see dad and he said we were going up the river to open some oysters.' He never looked back. 'The restaurant is dad's vision, his dream. I feel blessed to work in our family business', says Ben whose fiancée Bronte Story is general manager.
It works for Mitch too, now to be found in the dining room talking with guests, sharing the story. 'It's important he's here to spread the magic', says Ben. 'He keeps us on our toes but it doesn't feel like having a normal boss. It's a living, emotional thing'. The pair still constantly discuss food. 'Ben thinks the same way I do, so conversations are never contentious. It's how do we make the best dish out of this piece of cuttlefish, or these kidneys.'
Above all, there's continuity, Mitch says, as he prepares to mark the restaurant's 15th anniversary at the Dartmouth Food Festival. He's glad that Ben's cooking is bringing younger guests to The Seahorse, and glad too that the restaurant is aging well. 'I always dreamed of the day when the tables would chip a bit and wallpaper would start to crackle with the patina of age'.


Simon and Charlie Bonwick, The Dew Drop Inn, Hurley
Simon Bonwick made his name as the rowdy-haired, determinedly solo chef behind the luxurious pub food at The Crown, Burchetts Green. He and his wife Deborah ran the Berkshire pub to acclaim for nine years, with varying combinations of the couple's nine children helping out, before opening The Dew Drop in January 2023.
And so it continues. Charlie Bonwick, the fifth-born child, is just weeks into his role as chef de cuisine at The Dew Drop Inn, Hurley near Maidenhead. And daughters India and Florence work front of house.
'Charlie's progression to chef de cuisine wasn't a given,' Simon says. 'It was a thing he procrastinated over. Charlie is an accomplished artist and tattooist; he had choices.' Still, there was something the genes. Aged 13, Charlie started helping in the Crown kitchen, becoming an apprentice under his father at 16, then working as a private chef as well as alongside Simon.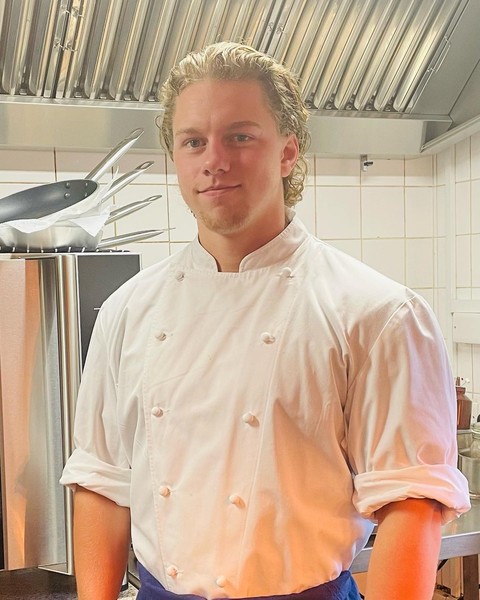 'It was his love of eating that made his decision,' says Simon. How the food will evolve under the young chef remains to be seen, but Charlie embraces his father's style. 'We both want the same thing. Dad's food is pure, luxurious, classic. It's food that's easy to enjoy and it's what I naturally replicate. I've been around it my whole life.'
Simon adds: 'Charlie's gestures and movement around the kitchen make his cooking of really good ingredients come naturally. His palate is spot-on, he has such a level head, he knows when to stop.'


James and Georgia Sommerin, Home at Penarth
The name of the restaurant says it all. For chef James Sommerin to run such a firmly family-run restaurant is 'truly a dream come true and means the world to me'. He opened the intimate, contemporary fine-dining restaurant with his wife Louise in the summer of 2021 – their 24-year daughter Georgia is senior sous chef.
As a teenager, Georgia worked there for pocket money, joining full-time aged 17. 'I think I didn't want to admit that I wanted to be a chef. I went to college, not to study catering, but it wasn't for me. One day, when mum and dad went away, I lent a hand in the kitchen. I never went back to college'.
Georgia's growth as a chef has been a source of pride for James, not least seeing her star on this year's Great British Menu, following her 2020 debut as the programme's youngest ever competitor. 'She came into the kitchen as a kid, and I've seen the development and progression. That's one of the biggest highs for me'.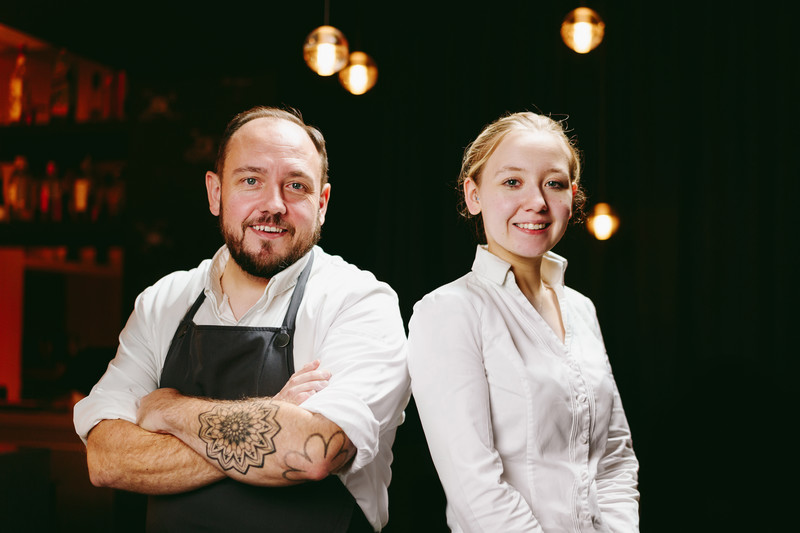 The pair work through a daily jobs list, Georgia tending to look after desserts. They don't need to talk to communicate. 'It's the bond we have. We can just look and know what the other is thinking', Georgia says.
They share a vision – to be busy, serve good food and see a smile on guests' faces. 'And we want people to understand what we're about', says James. 'When people come to Home they're supporting a family, not just a restaurant. A lot of restaurants have lost the personal aspect'.
Next steps? 'Eventually, I'd love Georgia to take the reins', says James. Whether Home could continue into a third generation remains to be seen: Georgia is expecting her first baby in February. As far as James is concerned 'family is the perfect scenario'.