Thinking back to my childhood, I remember Harrods for several reasons. It was, famously, the place where you could buy anything you wanted, from a sports car to a yacht, a Picasso to an elephant (in 1967, the King of Albania ordered a baby elephant to give to Ronald Reagan, the elephant being the symbol of the Republican Party. Presented with this unusual request, the unflappable sales assistant is said to have replied 'Indian or African, sir?').
Harrods was a byword for luxury; unattainable for most, but not always. Every New Year, the TV news featured the sharp-elbowed carnage of the annual sale in the china department. The rest of the time, people simply visited Harrods to marvel at the scale and grandeur of the place, then buy whatever was cheapest, just to get their hands on one of the famous green and gold bags. I once spent an hour and a half there and came out with a box of Harrods matches.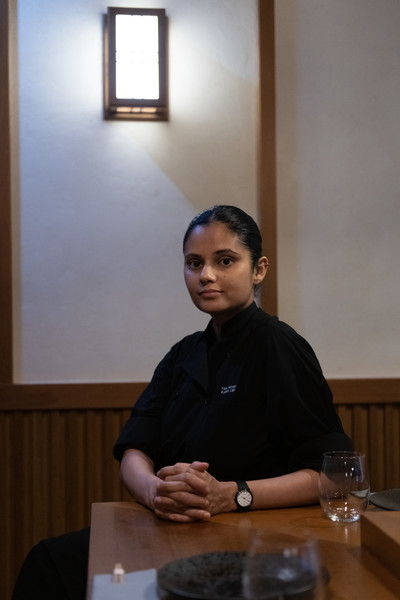 But to dine there? That had certainly never occurred to me. Then, a few months ago, I had lunch at Studio Frantzén, an outpost of Björn Frantzén's three Michelin-starred Stockholm restaurant, located on Harrods' top floor. The food was immaculate - an exhilarating blend of Nordic and Japanese - and the Scandi-chic rooftop terrace serves a damn fine martini. Prices are NFK (normal for Knightsbridge).
Most remarkably, though, I completely forgot I was eating in a department store. There have always been places to eat and drink in Harrods, but they had always struck me as pit stops for the footsore super-rich, rather than bars, cafés and restaurants in their own right. Frantzén was different, a place with its own character.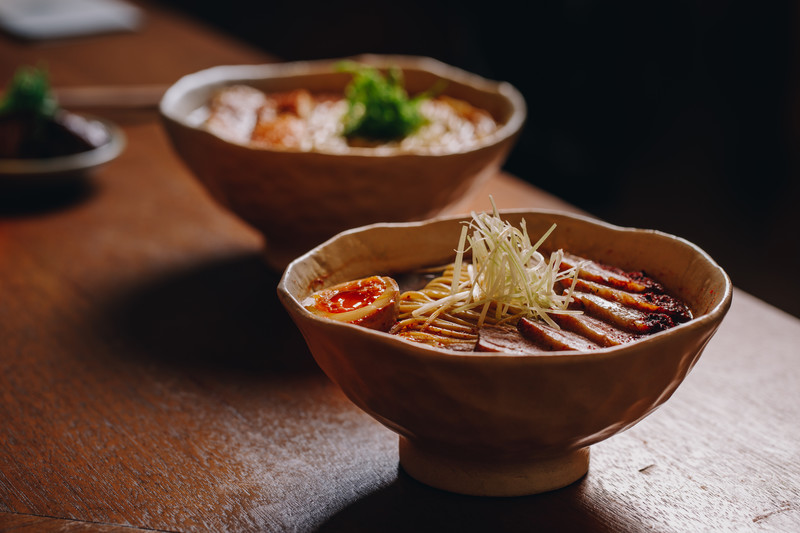 There are two dozen or so catering outlets spread over Harrods' eight floors and 22 acres, from the Baccarat Bar to Gordon Ramsay Burger, Harrods Social by Jason Atherton to the Moët et Chandon Champagne Bar. All are under the watchful eye of the dapper Ashley Saxton, Harrods' Director of Restaurants and Kitchens, a man who will, I suspect, not be happy until he sees vast cohorts of customers beating down Harrods' doors in the early morning, moving en masse from power breakfasts to elevenses, lunch and afternoon tea, followed by cocktails, dinner and a digestif or two. Interspersing their meals with retail therapy raids, they will eventually stagger happily into the Knightsbridge night, weighed down with an abundance of shopping bags.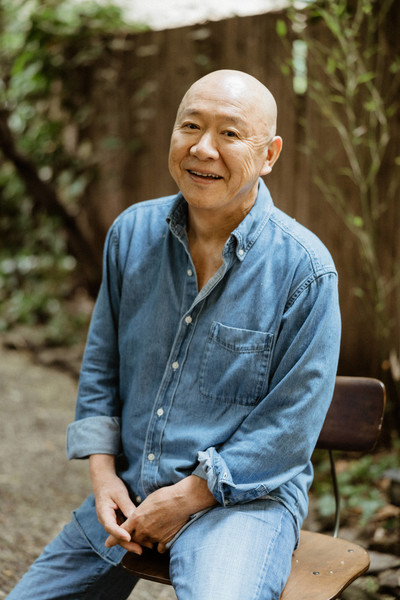 In the meantime, he has been busy revolutionising Harrods' restaurant offering. I suggest to him that, with a store and an organisation so vast, it must be like turning a cruise ship around. He tells me he prefers the analogy of an oil tanker, which, since Harrods is owned by the State of Qatar through its Sovereign Wealth Fund, is perhaps a more apt comparison.
His most ambitious project so far has just borne fruit. The lofty, Grade II-listed Dining Hall re-opened a few days ago with some notable new residents. Joining Tom Kerridge, whose upmarket fish-and-chip restaurant has occupied a corner of the hall for a couple of years, are a host of other high-profile chefs: Neha Mishra, whose Dubai ramen bar Kinoya has won a host of awards; acclaimed Milan chef Giancarlo Perbellini, in a collaboration with Harrods Food Hall stalwarts Pasta Evangelists; Greek mezze maestro Athanasios Kargatzidis; and, in pride of place, much-lauded Japanese sushi master Masayoshi Takayama, the chef/proprietor of Manhattan's Masa.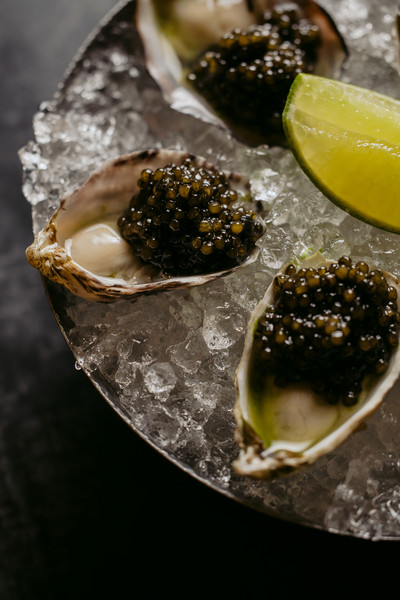 Assuming you have the means to make the most of the NFK prices, it is the food court from heaven. While (unlike at Frantzén) there is no mistaking that you are in Harrods, each restaurant has a distinct identity, and that individuality is something that Saxton clearly esteems. The press release from Kinoya's PR, for example, merely announces that the restaurant will be opening 'on Brompton Road': Harrods is not mentioned until the final line, and only as the address.
Attracting world-class talent is one thing, but, crucially, Saxton has also made sure that every table and stool is bookable - although walk-ins are still welcome, he now has a reservation team of 18 taking 7000 bookings a week - and that the opening hours are closer to those of the Dining Hall's upscale competitors, with last seatings at 9.30 pm from Tuesday to Saturday. Frantzén and the Baccarat Bar are open until 11.30 pm, six days a week.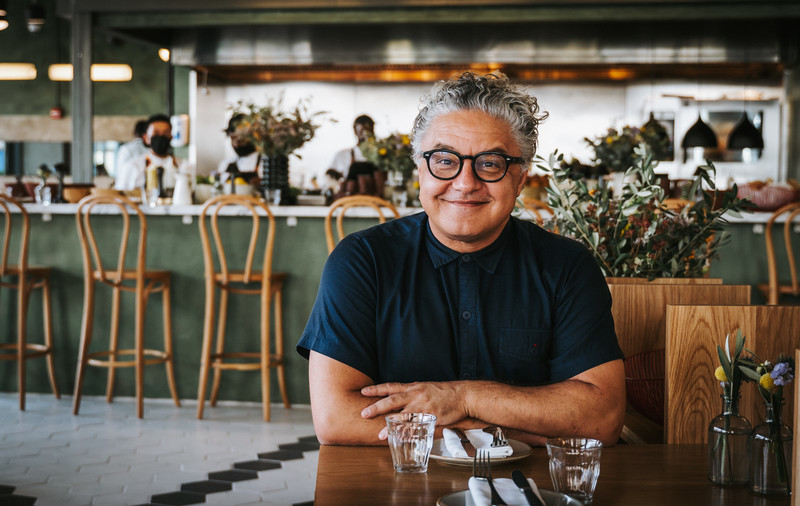 While Saxton's roll call of celebrity chefs is impressive, only the most naïve diners would expect any of them actually to be cooking their dinner. They were all dutifully on parade for a press preview night, though; sat at Tom Kerridge's counter as I tucked into crisply gilded Cornish day-boat fish, someone asked how often he would be cooking there. 'Never!' he answered, pointing to his team. 'I trust these guys to do it.'
Saxton may trust his chefs, too, but he makes sure that standards are maintained. He sends 'mystery shoppers' to every restaurant twice a month: they complete a review form with 85 criteria. The pass mark is a stiff 92%, or it's a trip to the headmaster's office.
Saxton has been in his position for four years, but the oil tanker had started to turn around before he arrived. Harrods had stagnated for years, trading on its heritage: a coffee stop on a tour group's lazy itinerary, staler than yesterday's croissants. The previous owner Mohamed Al-Fayed's mawkish, if heartfelt, memorial to Diana and his son Dodi - a copper statue of dubious artistic merit - was tactfully returned to him by the store's new owners in 2018.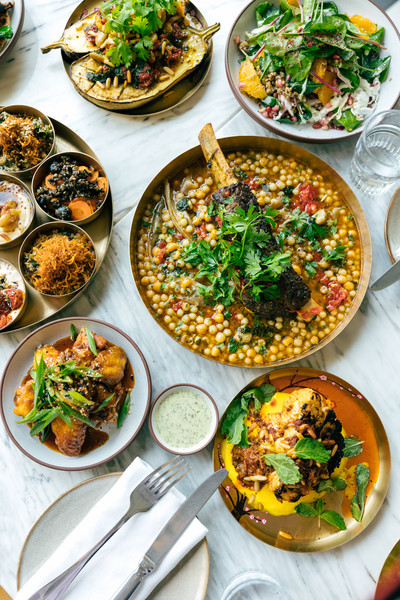 Instead, they are looking to the future. Generation Z, says Saxton, wants luxury, fashion and dining. And he is just getting started on that third priority: the fourth floor is his next project. The tea rooms are being completely revamped; Burnt Ends - Dave Pynt's London-spawned, Singapore-based grill restaurant - is already confirmed as a new signing, while Saxton is tight-lipped about three more, but he is promising at least one more multiple Michelin-starred marquee signing. Generation Z might be driving Harrods' restaurant-fuelled renaissance, but anyone with a palate and a few quid can enjoy it as well.