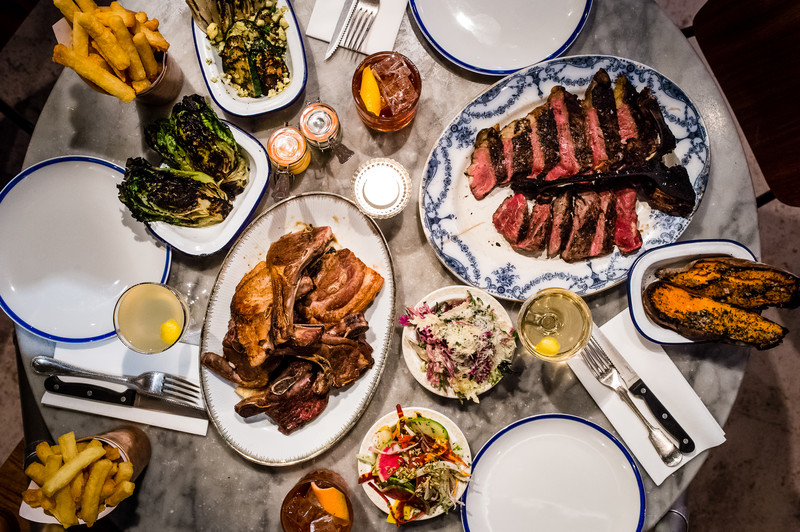 Blacklock, Soho, Shoreditch and City
Contemporary chophouse Blacklock may be as metropolitan as it gets but the raw materials are far more rural, with dry-aged native and rare breed meat coming from grass-fed animals reared on small farms in Cornwall. If you are visiting during the day, the aged hanger steak sourdough sarnie with bone marrow - available until 6pm - is a must. Otherwise, order the beef rump cap or bone-in sirloin with chilli hollandaise and ten-hour ash roasted sweet potato.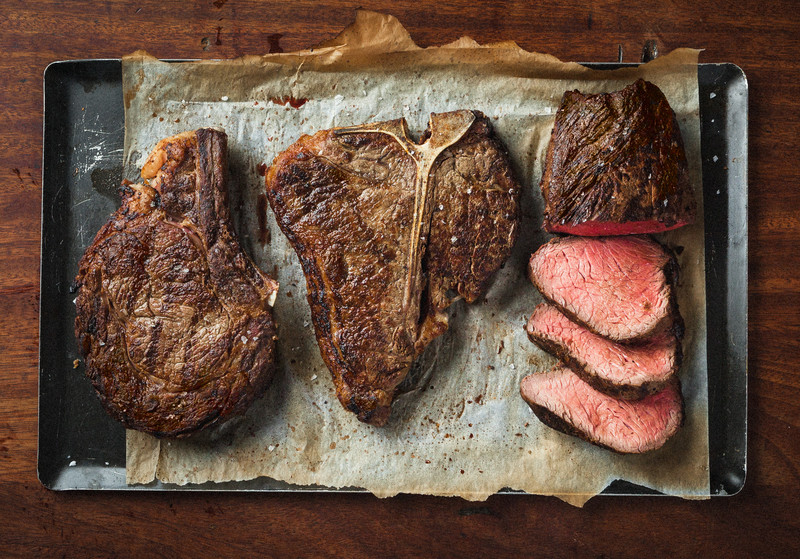 Hawksmoor, Manchester
The northern outpost of this famed steakhouse mini-chain is located in a converted Victorian courthouse decked out with wood panelling, parquet floors and reclaimed glazed bricks from a Liverpudlian public lavatory. Choose between fillet, sirloin, rump and ribeye steaks accompanied by a range of sauces (béarnaise, peppercorn, bone marrow gravy, anchovy hollandaise or Stichelton hollandaise) and triple-cooked chips or dripping fries. If you fancy sharing, go for the larger chateaubriand, porterhouse, bone-in prime rib or T-bone, each priced per 100g.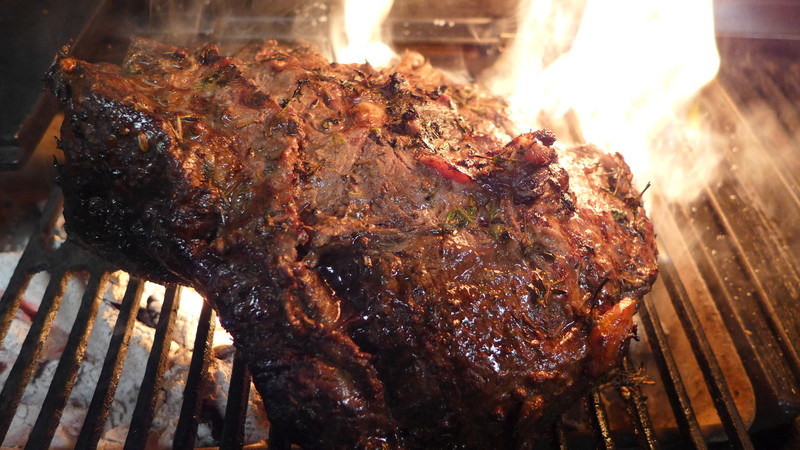 The Cauldron, Bristol
An absence of gas in the kitchen might prove tricky for some chefs but not for The Cauldron's chef patron Henry Eldon, who uses 'heirloom' techniques such as fire pits, wood-fired grills and Harry Potter-esque cast iron cauldrons. Eldon offers two steaks – a 200g flat iron and a 180g 60-day dry-aged sirloin – each served pink with skin-on chips, wood-fired tomato, smoked garlic and herb butter and local leaves. Sauces on the side include smoked béarnaise, peppercorn or sweet chilli jam.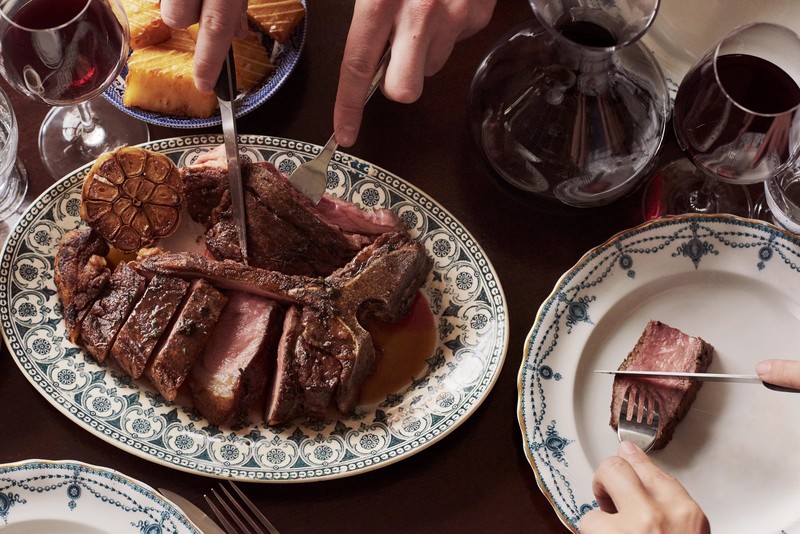 Quality Chop House, Clerkenwell
What started life as a Victorian workers' canteen, the QCH continues to draw a wide cross-section of diners to Farringdon Road. Slide into one of the dark wood booths and order expertly grilled Belted Galloway bone-in sirloin and ribeye steaks with the restaurant's signature confit potatoes and a side of winter greens anointed with black pepper butter.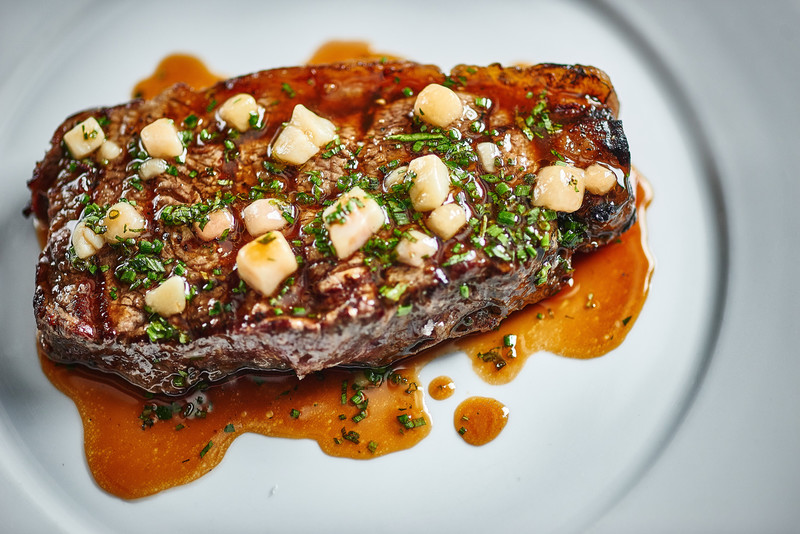 The Crown, Bray
Close to The Fat Duck & The Hind's Head, this 16th-century village pub is also part of Heston Blumenthal's empire although you would be hard pressed to spot the link. Rather than the chef's signature culinary trickery, The Crown is all about top drawer pub classics. The steaks – onglet, rib-eye and a côte de bœuf for two to share – are aged for at least 32 days and served with fries (rather than Heston's famous triple-cooked chips) and a daily-changing choice of sauces.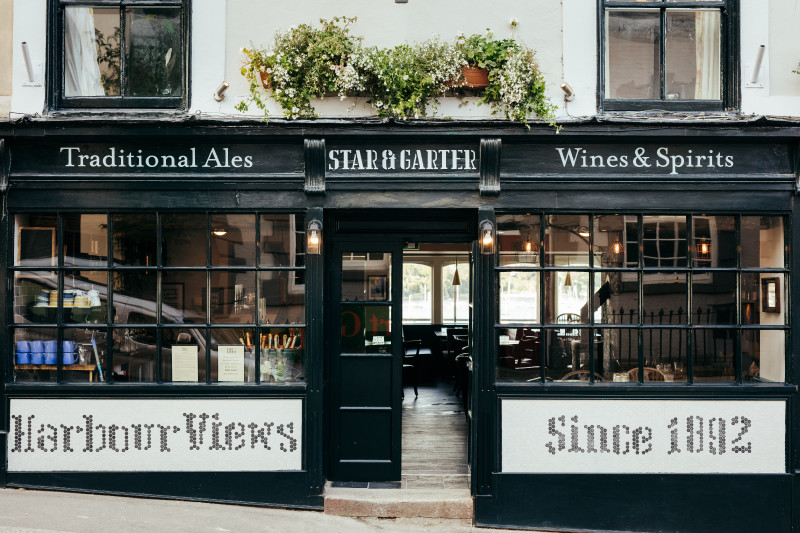 Star & Garter, Falmouth
In the historic old part of Falmouth, this rebooted Victorian pub overlooking the harbour takes a nose-to-tail approach, with all butchery, curing and smoking done on the premises. The meat is sourced from local farms and the daily changing menu might reveal a rump cap steak cooked on the Big Green Egg barbecue or smoked featherblade of beef. Leave room for the fried potatoes and aïoli.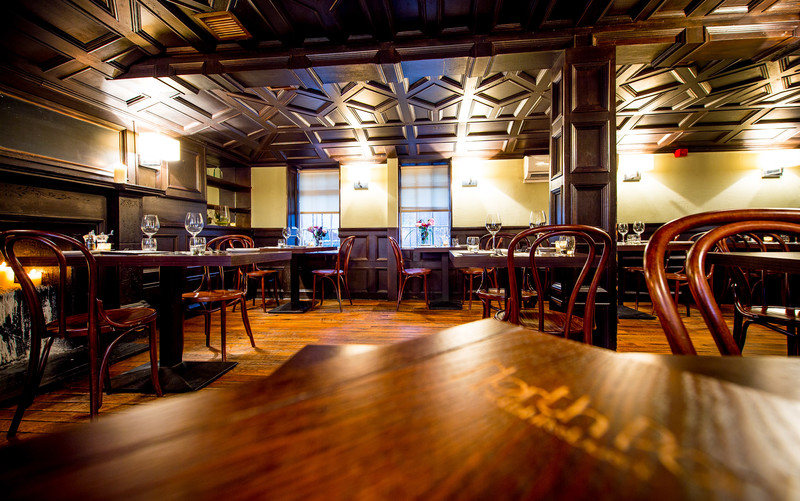 The North Port, Perth
Whether it's sea trout from Loch Etive or plaice from Scrabster, chef proprietor Andrew Moss goes the extra mile when it comes to local sourcing for his menu at this family-run bistro, which showcases the very best from the Highlands and Islands. The full-flavoured 8oz ribeye steaks are from the Black Isle and given the traditional treatment with chips, slow-roast tomato, mushroom duxelle and garlic butter.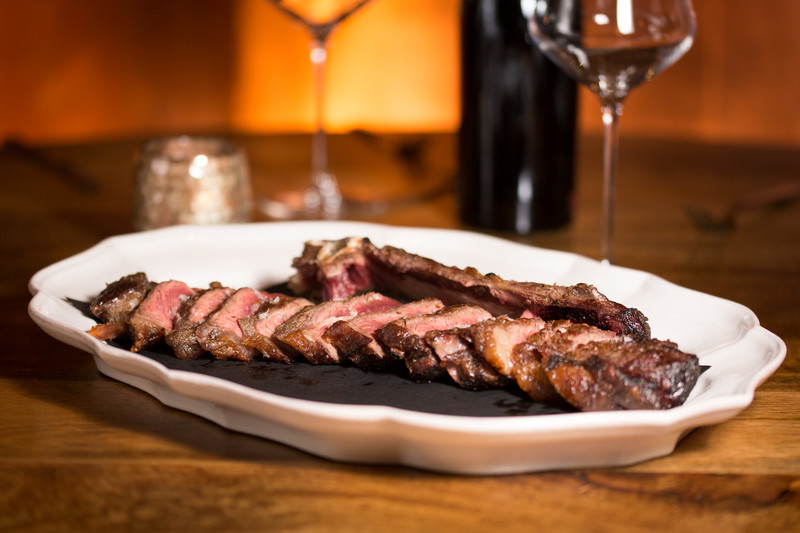 Asador 44, Cardiff
Close to the Principality Stadium, this smart grill restaurant specialises in top-grade Spanish and Welsh meat cooked over fire. Look to the dry-ageing cabinets in the dining room for the large, sharing-size bone-in steaks from Galician and Welsh cattle. If you don't fancy sharing, go for the dry-aged fillet of Hereford beef with romesco, olive oil fries.
STEAK STATS
38% of diners in Northern Ireland voted for sirloin as their preferred cut, but in East Anglia and the South East, fillet topped the polls.
Chips rule with 69% voting them as their favourite accompaniment, followed by salad and greens. For 39%, peppercorn was their sauce of choice.
Across all age ranges, genders and regions, for 37% of steak eaters, red wine was the tipple of choice.
Not going out? If you're one of the 43% who choose to eat at home on 14 February, why not wine and dine your loved one with a delicious £20 meal for two from Waitrose & Partners, available in-store and online now.
Statistics based on a OnePoll survey of 2,000 people
Published February 2020