It feels like an age since we sat around a table sharing food and chat with chums. So why not plan an online dinner with pals from across the country? Not only will it give you an excuse to change out of your joggers, dust off the good glasses and step out of your dinnertime rut, but socialising has also been proven to boost feelings of wellbeing.
The guests
When you're desperate to break bread with someone other than your partner – or plain bored of your own company – it's tempting to invite anyone who'll bring some fresh anecdotes. But online gatherings bring their own challenges. With only one conversation possible at a time, it's best to swerve the show-stealer who'll hog the limelight, or the friend whose mousy charm is better reserved for a one-on-one. Stick to between four and six invitees and the conversation should flow while the technology keeps pace.
The tech
First, decide which platform works best for your group. Skype requires users to download its app, FaceTime works only on Apple devices and Zoom's free account limits meetings to 40 minutes. Whereby is a web-based video conferencing tool that allows you to create a custom link to your virtual dining room so you can use your own name or come up with something memorable. Guests 'knock' at your door to be let in. There's no time limit but the free version is limited to four screens. If your group is larger, consider setting up a separate 'room' for the people prepping the meal and the ones at the table. When it comes to online meet-ups the larger your screen the better, so use a laptop or tablet if you have one and make sure it's fully charged. If possible, position the camera directly in front of you at eye level – a tablet stand can be useful here, although you can always improvise with books.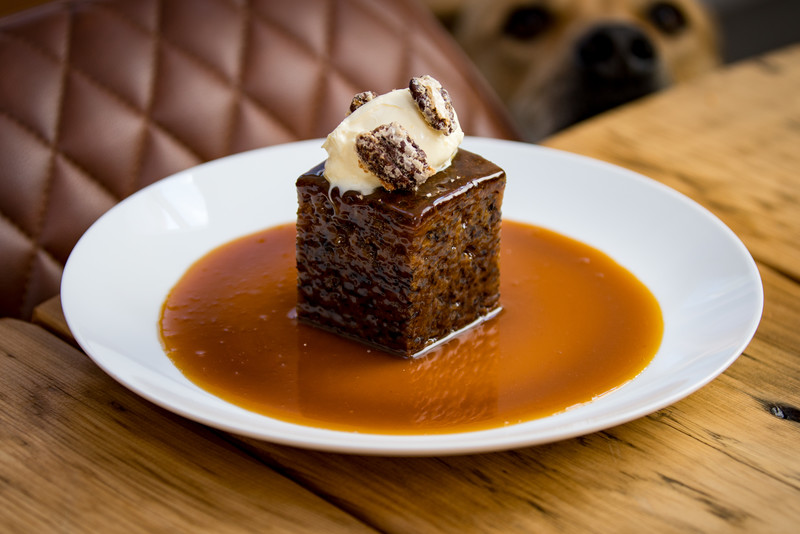 The food
As with any dinner party, you want your guests to be in the mood for conversation, so keep hands-on cooking time on the night to a minimum. The easiest solution is to choose a restaurant meal kit. Many can be delivered nationwide, usually on a Friday, and require only plating up or reheating with easy-to-follow instructions. 'Even the best chefs don't attempt four different dishes at once in their home kitchen, advises Gary Usher, whose Elite Bistros at Home service takes all the hard work out of meal prep. 'Order the same food so you can all share that experience, both at the table and in the kitchen.' You'll find a great list of places offering menus for nationwide delivery here. If your guests are keen cooks, consider signing up for a virtual class before enjoying the fruits of your labour together online. Waitrose Cookery School offers a range of options including a 90-minute biryani workshop. There's a lot more planning and prep involved than if you simply order in but you'll be amply rewarded for your efforts. Find out more at experiences.johnlewis.com.
The drinks
You can often add drinks to your meal kit order, but your guests will probably be happy to provide their own. After all, they'd usually bring a bottle or two to dinner at yours. Have some fun by suggesting suitable drinks pairings to match the menu, then ask guests to describe their choices on the night. For example, if you're cooking a Thai green curry, you might recommend picking up an aromatic Riesling or a citrussy wheat beer. You'll find plenty of inspiring suggestions at waitrosecellar.com.

The mood
'Remember this is a shared experience, even if you're not in the same room,' says Carly Begner of Story Events. 'Open a Spotify playlist in advance and let your guests get involved by choosing songs.' Most video conferencing apps allow you to play music without it interfering with the conversation, so allocate one person to 'share audio' in their settings and cue the playlist. 'As with anything virtual, your backdrop becomes key,' says Wil Law, Partner & home design stylist at John Lewis. 'Consider creating an attractive bar space to get your guests talking. Use any surface – whether that's a sideboard, bar cart, or even your kitchen worktop – and layer it with bottles and your finest glassware. String around some fairy lights to make it extra special.' If possible, place a steady lamp behind your laptop or tablet and angle it towards your face. Try to avoid downlighting, which will cast unflattering shadows.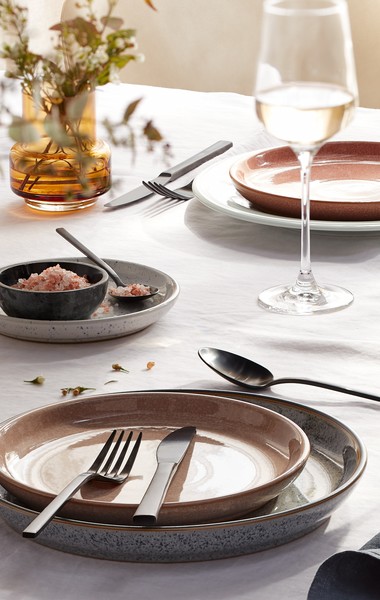 The table
'Create a sense of occasion by taking time to dress your table,' suggests Jennifer Morgan, editor of Simply Scandi magazine. 'Make the mood different from day-to-day life with a new-look tablescape using what you already have at home. Display flowers or foliage in coloured tumblers, arranging a few at each place setting or grouping them together on a tray for a central style hit. Tie linen napkins with natural-coloured twine and thread the cutlery through to make a simple place setting.'
Let's begin
'Read the information you get sent with your delivery before you start and get your kitchen set with all you need,' advises Gary Usher. You don't want to be rummaging for a fish slice at a crucial moment or washing up pans between courses. 'For plating up, keep it simple and neat and wipe the edges of your plates of any drips.' And don't forget the main advantage to virtual dinners over their real-life equivalents: when you're ready to wrap things up, you can simply bid your guests goodnight and log off. No need to make another round of coffee – or worse, fetch their coats and shoo them out the door!