Since opening, the fixture - which also operates as a deli, bar and pizzeria - has become a favourite among South London locals, selling some of the best focaccia in town and stocking a rousing range of Italian wines.
But owner Charlie Bousfield, who also operates the Canton Arms pub nearby, has confirmed to CODE that he will part ways with the site at the end of this week. He said his family and his own mental health are the foremost reasons.
"I decided I couldn't continue to run both Stockwell Continental and the Canton Arms in the autumn of last year," he said.
"Running two successful businesses alone, next door to each other, was rapidly affecting my physical and mental health and after one sleepless night too many I decided enough was enough. Family first."
Charlie said there have been numerous complications along the way - multiple lockdowns and subsequent staff shortages have also played a part in the restaurant's closure. The restaurateur added upon discovering there was a five-year break clause in his lease, he took the opportunity to walk away, mirroring the situation at The Moorcock Inn in Yorkshire.
Charlie told CODE: "I felt like I'd achieved what I wanted to with SC. I'd dreamed of a wood-fired pizzeria but with interesting bits around the pizzeria offering - to satisfy Stockwell and be a standout restaurant in a local neighbourhood.
"Interesting homemade antipasti, interesting pizza specials, fried salt-cod, fine meat and delicious gelato are things that excited me.
"It was the hardest decision I'd ever made to shelve something in its prime and even more difficult because of disbanding a hard-working, loyal team which had worked throughout the Covid lockdowns with SC as a deli and takeaway."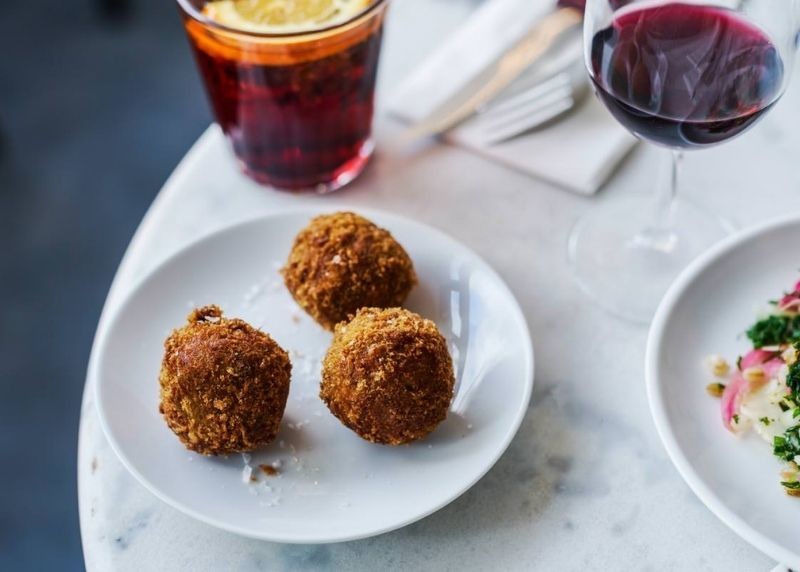 Charlie also said ending SC "is not about money" and explained: "I'd asked my landlord to remove me as a personal guarantor which was refused. I had another 15 years on the lease - enough to cause anyone stress in hospitality currently.
"I'll now concentrate on keeping the Canton Arms as the best it can be for as long as we can in this new, difficult world we find ourselves in."
Though not guaranteed, CODE understands the site will now go to a small Venezuelan restaurant group with other sites in London and sizable growth plans. There'll be more to come on that.
We will miss Stockwell Continental.
Each morning, sourdough bread is baked in the restaurant's wood-fired oven and coffee is served with elan. The bacon and pizza sauce toasties are worth waking up for alone, and then there are croissants, pistachio cakes, and gelato. Queues have never been uncommon.
By lunch time, antipasti and pizzas are prepared, as well as well-loved pizza sandwiches, which cost a very south-of-the-river £7. In the evenings, the place becomes more lively - there are excellent beers, 1950s jazz club-style cocktails, and house-made salumi to rival anything else in town. Stockwell Continental was also early to the slab of pork on rustic beans trend imbuing London.