He has called a customer's drink order 'dreadful' and admits that he couldn't be friends with anyone who hangs their tea towel on the oven door. So it's no wonder Gary Usher is dubbed Britain's most controversial chef in a Channel 4 documentary.
But the man himself, known for raising money by crowdfunding, says he is just direct. 'I'm not controversial, I'm honest and have a big mouth,' he tells Waitrose & Partners Weekend. 'I can also be quite tacky with the things I say and am not averse to the odd swear word, all of which make me sound more provocative than I really am.' It was this habit of speaking his mind that brought him to the attention of a television production company, which spent a year following him in his quest to transform a betting shop in the Mersyside town of Prescot, into a French-style bistro using money raised online.
Gary turned to crowdfunding in 2015 after struggling to secure backing in conventional ways for his second restaurant, Burnt Truffle. He says: 'Over the past 10 years it's been almost impossible to get funding for new hospitality businesses unless you already have a significant amount of money in the bank. This is what led me to crowdfunding – it's a fantastic stepping stone for people looking to set up new restaurants, especially those with a large, loyal fan base.'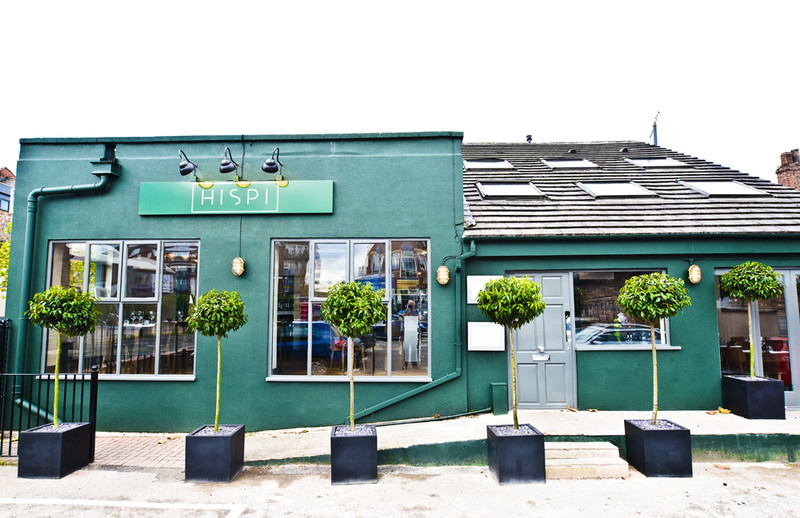 His fifth restaurant, Pinion – the subject of the documentary – is more than just a place to eat, he says. 'Restaurants have a huge part to play in regenerating high streets. I'm not talking about fine-dining Michelin restaurants, I'm talking about local eateries where people drop in after work and feel relaxed enough not to get dressed up. These are the kind of hubs we need,' Gary says. 'These places are capable of bringing entire communities together, in the same way as pubs do.' He adds: 'The British high street is in decline and a lot of small, once-vibrant town centres across the UK are suffering. 'In Prescot, for example, they opened a retail park just outside of town, and the street that had all of the little independent shops that everyone used to go to suffered.'
Gary opened his first restaurant, Sticky Walnut, in the suburb of Hoole in Chester. Since then, he has launched five more award-winning restaurants throughout the North West, raising more than half a million pounds online from supporters, who pledged money in exchange for masterclasses, dining vouchers or even having their name written on a 'founders' wall'. This summer, he sparked a debate on social media over whether it is hygienic to hang tea towels on the oven door and dishcloths on the kitchen tap, after stating that he 'couldn't be friends' with anyone who did.
He is also known for his uncompromising replies to negative TripAdvisor reviews. Last year, his Didsbury restaurant Hispi received one star from a diner who was upset that the restaurant didn't stock noncloudy lemonade, which another guest wanted to add to a glass of red wine. 'We were happy to go to the shop for your mate's dreadful red wine spritzer and 20 B&H,' he replied on Twitter. 'We just didn't like you.'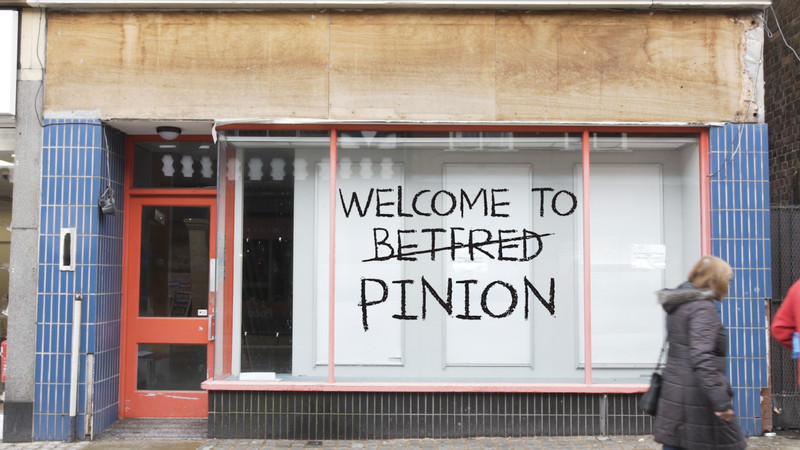 RISE TO FAME
Gary has opened six bistros across the North West – five of which were made possible by crowdfunding online through Kickstarter. All six are listed in The Good Food Guide 2020, which is published by Waitrose & Partners. This list shows the year each one opened, the amount raised online and the GFG's cooking
score out of 10 in brackets.

2011 Sticky Walnut, Hoole (4)
2015 Burnt Truffle, Heswall, £103k (3)
2016 Hispi, Didsbury, £58k (3)
2017 Wreckfish, Liverpool, £208k (2)
2018 Pinion, Prescot, £86k (2, new entry)
2019 Kala, Manchester £114k, (2, new entry)
The Rebel Chef: My Restaurant Revolution, Channel 4, Thursday (19 September), 10pm