Next week sees the start of the Lunar New Year. The year of the Tiger (known for strength, bravery and ability to ward off evil) begins on 1 February and is the most important festival for billions of people around the world. Celebrations are joyous, colourful, noisy affairs with food a core part and very much a shared experience.
With a blossoming of mainland Chinese restaurants across the country (as opposed to the all pervading Cantonese), there's never been a more interesting time to explore East Asian food. We asked some of our Good Food Guide inspectors to recommend their own favourite places, ranging from modest eateries to splashy high-end restaurants – it's a fascinating list.
London
MiMi Mei Fair
'The latest opening from the team behind leading Indian restaurants Jamavar and Bombay Bustle embraces Chinese cuisine. It takes its name from a fictional Chinese empress and occupies two adjoining Mayfair houses, each floor designed with its own theme and bijou spaces to suit different moods – it felt like I had been transported onto a Wong Kar Wai movie-set. The cooking, led by veteran chef Peter Ho (Lei Garden Singapore, Hakkasan), features regional Chinese dishes including first-rate dim sum and sensational Beijing duck. Given the high quality of the food, prices are not overly expensive – I think this is one of the best Chinese restaurants in London right now.'
mimimeifair.com

Also in London...
'I enjoy these London restaurants for their specialities:
Min Jiang
, Kensington for dim sum and great views;
Gold Mine
, Bayswater for roast meats;
Pearl Liang
, Paddington for dim sum;
Haidilao Hot Pot
, Piccadilly, an outpost of the largest group of hot pot restaurants on earth. Steamboat or hotpot takes a central role when families get together for the New Year festivities.'
Coventry
Yipin Bashu
'Coventry doesn't make a show of it, but genuine Chinese mainland food can be unearthed in the city. Look for the signs: several Chinese supermarkets in the centre of town; a stall at the enticing indoor market selling the esoteric likes of spicy beef aorta; and a significant population of Chinese students at local seats of learning. This explains Yipin Bashu's location, close to Coventry University. Tables are easy-wipe, there is no alcohol licence and you will need a good few minutes to get to grips with the huge choice on the menu. Sichuan cuisine dominates, yet there's also plenty of opportunity to savour food away from these wilder scorching-hot shores: a simple but appetisingly seasoned plate of fried noodles with seafood, perhaps; or thin slices of highly savoury belly pork on a bed of pickled vegetables. Staff are admirably patient with newcomers, and pricing - given the gargantuan portions - is moderate.'
Yipin Bashu, 3 Fairfax Street, CV1 5SR (no website)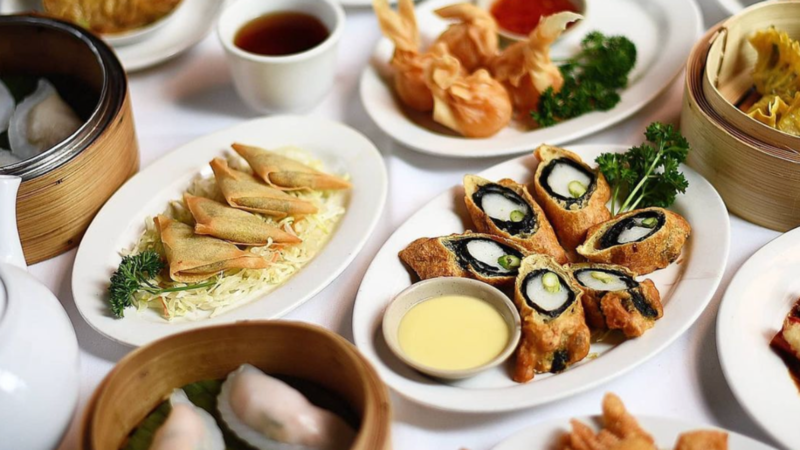 Birmingham
Chung Ying
'Chefs change frequently in Chinatown restaurants - often poached by rivals - however, Chung Ying is definitely worth a look. It's an old-school Cantonese place, of the sort that's becoming rare in London's Chinatown, but has long been known for its dim sum. The cheung fun (steamed rice noodle rolls) are made in-house (which requires skill) and, more unusually, there's a fair choice of vegetarian dim sum.'
chungying.co.uk
Oxford, Reading & Lancaster
University towns
'As with Yipin Bashu, the spread of mainland restaurants across the country, especially Sichuan joints, are nearly all in university towns, and tend to be in or near student areas – more and more Chinese students are coming here and these students are eating out much more than they did in my day. Here are similar establishments to Yipin Bashu:
Sichuan Grand
, Oxford;
Kung Fu Kitchen
, Reading;
Full House Noodle Bar
, Lancaster, which also has Malaysian dishes and is situated above a Chinese supermarket.'
About the illustrator:
London-based, East-inspired designer, Francesca Kaikei Lau launched Frankk Studio in 2021 to connect the east and the west through art and design. This 'Year of the Tiger' design is part of Fran's 'Zodiac Heroes' limited edition collection, presenting 12 unique Chinese Zodiac characters. Frankk Studio strives to make an impact through elevating and celebrating diversity, to form deeper cultural understanding within our society. To explore this collection and more visit: www.frankk.studio/shop and follow Frankk Studio's journey on Instagram @frankk.studio & Facebook.