The long-awaited project from the former L'Enclume and Fera chef is nearing its first stage of completion thanks to a new partnership with livestock farmer Tim Williams and gardener, grower and cook, Claire Hannington-Williams.
At the beginning of summer, the trio will open The Granary, a licensed café and events space which will feature regeneratively grown produce from the farm and engage with the community through workshops ranging from floristry and butchery to pottery and pickling. A farm shop will follow shortly after.
Also involved in the project is chef Mike Thompson, florist Jess Blume (also of SSAW Collective), grower and creative Olivia Drew, and Ripe Cider duo Cameron and Georgie who will be running a micro dairy, which will sell milk from a herd of around ten cows.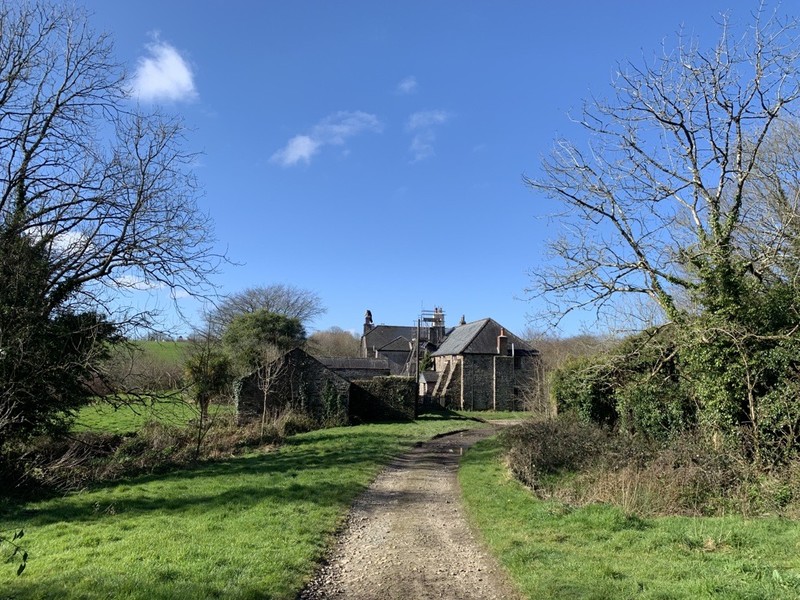 The menu at The Granary will be led by whatever produce is at its peak on the farm and customers will be encouraged to explore the grounds and gardens through guided walks to establish a connection with and an understanding of the regenerative ecosystem. Wines will be supplied by the sustainably focused Vine Trail, with bottles starting at around £26.
Waiting in the wings, quite literally, is the adjacent stone barn which will become home to the restaurant proper. Cox has turned his hand to high-spec building work on both The Granary and the restaurant, with the latter due to open in spring 2023 once the farm's production is in full swing and when the nesting bats have vacated the eaves.