It's a good thing that motorways, relentless in their determination to shave minutes off a journey, swerve around East Anglia. Their absence requires you, as you slip off the M11 around Cambridge and head east, to shift down a gear and accept that a lorry-load of sugar beet heading to the Silver Spoon factory on the edge of Bury St Edmunds could slow things down. Does it really matter?
The independent restaurant scene in this gem of a market town is as vigorous as the route to reach it can be steady. 'We're very lucky,' says Zack Deakins, chef patron at 1921 Angel Hill. 'Each place offers something unique, and I am proud to be part of it.' Taste his contemporary cooking in a flight of inventive canapés, a sensational rabbit and mushroom terrine en croute and a beautiful dessert of poached Yorkshire rhubarb, yoghurt sorbet, and rhubarb and sage consommé. Engage also with Jess Magee to mine her fantastic wine knowledge and her thoughtful non-alcoholic pairings.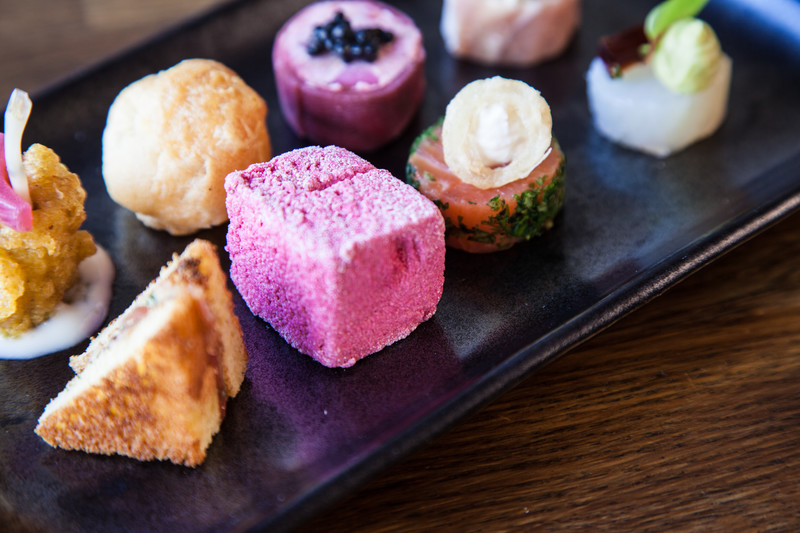 Not far away is Pea Porridge, where Justin Sharp's generous sharing dishes are reason alone to visit Bury – a whole brill brought in its roasting tray brims with shellfish, tomatoes and onions; shoulder of slow-cooked hogget is rich with middle-eastern flavour. Don't miss the tarte tatin and dig deep into the remarkable natural and organic wine list.
For effortlessly elegant French food and supreme service from a francophone team, treat yourself to a meal at Maison Bleue and chef-patron Pascal Canevet's light touch with superb ingredients.
Just opposite is Ben's Restaurant, where an uncompromising field-to-fork ethos permeates a menu that includes meat reared by owner Ben Hutton on his smallholding. He has moved in a few doors down too, turning the previously empty Queen's Head pub into the lively Queen's Bar and Grill.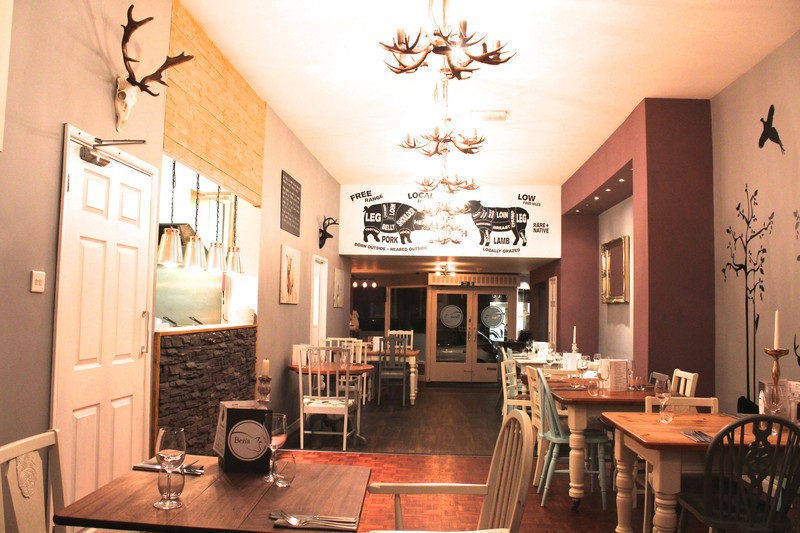 The route across cobbled Angel Hill between The Angel Hotel and the portcullis gateway to the Abbey Gardens, past magnificent St Edmundsbury Cathedral, the Norman Tower, and St Mary's Church is one to savour. Historic Bury is a town to explore on foot: discover its fascinating connections with Magna Carta as you wander around the remains of the Benedictine Abbey of St Edmund, founded in 1020 and one of Europe's richest until its dissolution in 1539; see a play at the Theatre Royal, the country's only surviving Regency theatre, or a concert at the superb Apex venue; tour the Greene King brewery and see for miles from its rooftop vantage point.
Thirsty? Squeeze into the quirky, crammed Nutshell, allegedly Britain's smallest pub, for a drink and a selfie with the mummified cat that hangs from the ceiling, or check out the Old Cannon Brewery where ales are brewed in the bar. People-watch over a flat white at Paddy & Scott's, find indie coffee shop Guat's Up on Guildhall Street, or head to Harriet's for a gorgeously traditional afternoon tea.
And so to bed… check into a stunning room at The Northgate (perhaps after a cocktail in the bar and the Taste of East Anglia dinner at the chef's table) or the ivy-clad Angel Hotel where the restaurant and bar are due to reopen, restored to Georgian glory, in April.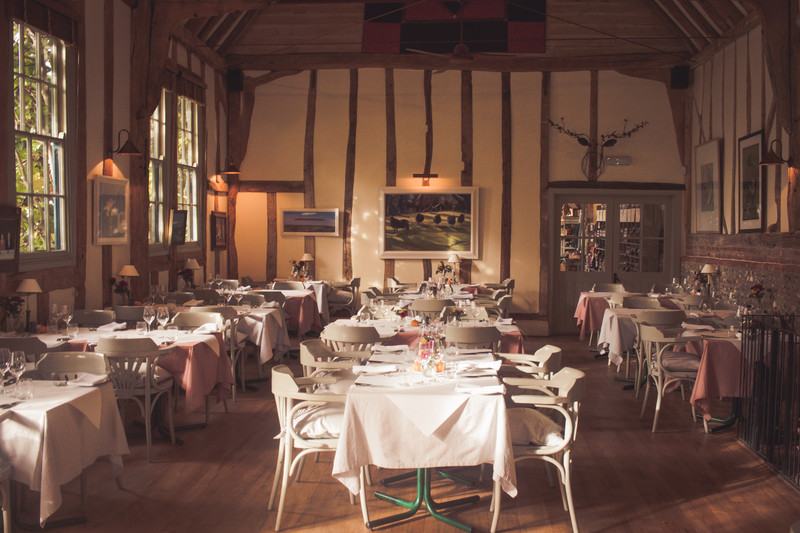 And nearby…
Drive out of Bury in any direction for 20 minutes or so and you'll find a place to eat well. Head east for culinary brilliance at Tuddenham Mill, a warm welcome at The Packhorse Inn in Moulton and the generosity of The Weeping Willow pub in Barrow.
Wyken Vineyards is where The Leaping Hare restaurant, set in a 14th-century barn and one of the Good Food Guide entries, continues to champion Suffolk produce. The adjacent Country Store and Saturday Farmers' Market are always a draw and eggs benedict in the café is the stuff of brunch dreams.
Out west in Rattlesden the renovated Brewers is creating foodie waves (don't miss the venison wellington or any of the desserts). Take your time in beautiful Lavenham to the south (tea at the Swan Hotel is a treat), then make your way through some of Suffolk's prettiest villages to finish in the delicious, hospitable arms of The Bildeston Crown.
Published February 2019