Now the recipient of this year's Good Food Guide Best Pub Restaurant award, Simon has certainly had the last laugh, with diners travelling miles to sample his concise menu of timeless Gallic classics.
'Word gradually started to spread thanks to some faithful supporters and people got to know that I was here cooking alone and doing things in an authentic way without relying on short-cuts,' says Simon.
'As we got busier, and to maintain the quality, I had to be realistic and offer less. Thankfully guests get that.'
The Crown's menu, complete with witty descriptions, reads like a roll-call of dishes that wouldn't look out of place in a copy of Escoffier's Ma Cuisine or Fernand Point's Ma Gastronomie.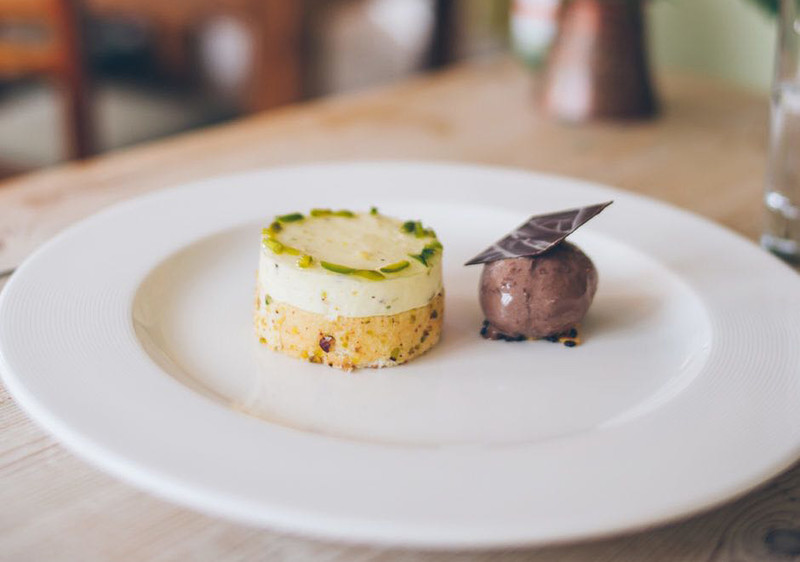 A typical meal might include slow cooked veal cheek with 'rather nice veal sauce', Angus beef fillet 'steamed on string' with winter savoury and wine or treacle sponge 'hot like when you are little'.
The cooking is simple, consistently delicious with a focus on flavour rather than needless innovation.
Simon says: 'I have to serve proper old school French food because that's in my veins. It's an ardent and absolute belief in my culinary conclusions that run to nearly 35 years of cooking and eating.'
With its picturesque village location, log burner, plain tables and soft lamplight, it's still very much an inn, but the food at The Crown is more bistro than pub. When it comes to describing what The Crown is, Simon is relaxed about being pigeonholed by critics.
'Gastropubs, French bistros – call them what you like, I agree with whatever the lazy reviewer wants to call a pub that's food-led, but I prefer 'pub restaurant' as I'm in England and we have a 50-50 offering, which just so happens to turn out a sales bias of 80/20 in favour of food week in, week out.'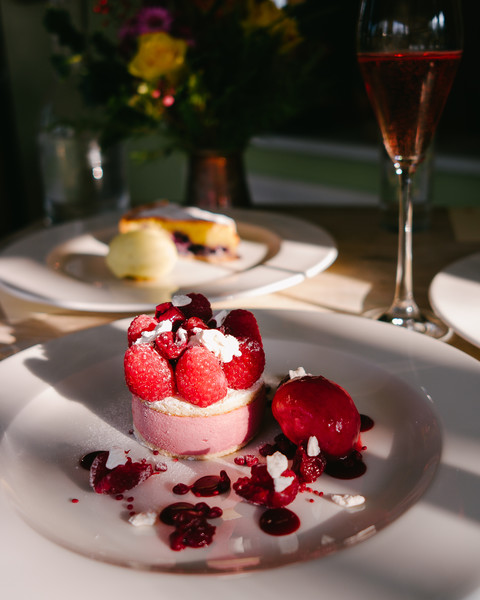 Simon admits that he was surprised to win the Good Food Guide award, adding that he never set out with a grand plan for The Crown.
'I have no idea how we won this award, what with so many skilful operators out there.
'We are very different. My business model from the outset was my very own survival plan, it entailed abandoning any traditional pub notions that had gone before, as those traditional models hadn't worked for me in my previous roles.'
The Crown is very much a family business, with Simon, his wife Deborah and six of their nine children working at the pub.
'It's certainly a family affair and more and more of my children are getting involved. My son Charlie started his chef apprenticeship with me in September, Dean our eldest is the general manager, while second eldest George is restaurant manager and Adam works the bar.'
With country pubs no longer able to rely on drinkers as a core business, food is definitely the future for places like The Crown, but Simon says it's ultimately all about offering great hospitality to all customers.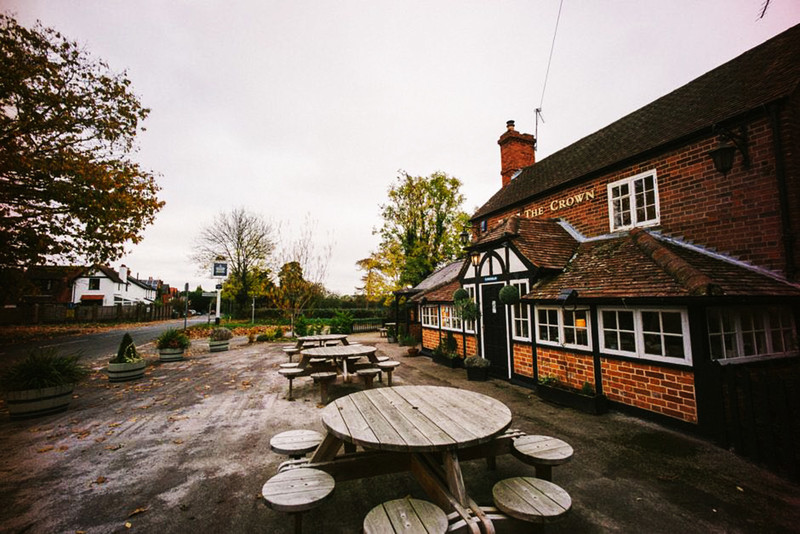 'What with all the modern restrictions on pubs, keeping a steady drinking trade can't be relied on, especially for semi-rural pubs like us.
'It's definitely going to be difficult to shave a living from a pub and that's not the reason I got into them in first place. Pub restaurants are addictive to me, so I can never think there are too many pubs trying to be restaurants.
'What really matters is that pubs serving food are individual with serious undertones and a clear intent to offer a genuine hospitality with sincere price points.'
Simon and his family plan to stay at The Crown for the foreseeable future and the pub has recently undergone a major refurbishment.
'Our pub was built in 1849 and, until recently, had a labyrinth of collapsed drain pipes, so we saved up and had a refurb including our loos, which was essential.
'Investing in that space doesn't immediately strike most sensible operators as a great idea as there's no return on them, yet customers go back to places where the loos are as good as the food!
'Being a listed building and in a heritage and conservation area, things weren't quick. When we started the refurb, the surveyors found things, hidden little gems that needed doing for the Crown's longevity.
'Most of the work has been structural but the refurbishment has been essential for the life and legacy of the Bonwick offer at The Crown.'