Set on the rugged coastline of north-west Isle of Skye, The Three Chimneys is no stranger to accolades; now it has been named the UK Restaurant of the Year in the Editors' Awards of the Good Food Guide 2018.
Famous for serving inspirational dishes that optimise the richness and variety of Scotland's traditional heritage and wealth of ingredients, the kitchen is run by head chef Scott Davies and his brigade.
Scott was praised for his 'impeccable' cookery style and passionate use of seasonal, local produce. Scott joined The Three Chimneys in June 2015 and has taken the restaurant back to its roots when it was founded 33 years ago: the absolute best of Skye – land and sea – using a mix of Scottish and Nordic influences.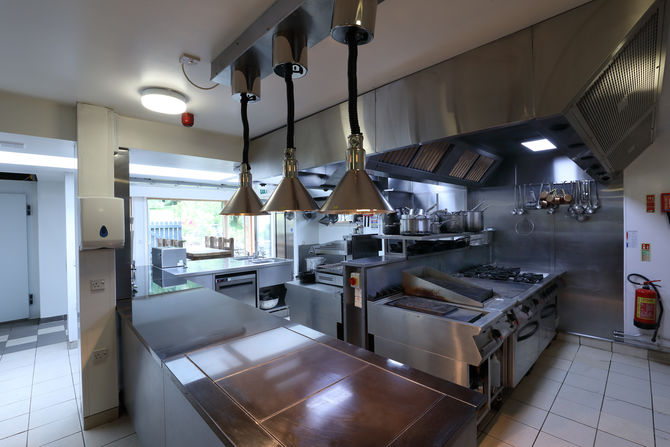 The son of a Welsh carpenter and a Scottish pharmacist who met in Mallaig while sailing on the west coast of Scotland, Scott grew up in South Wales but trained at Dundee catering college when his family returned to Scotland. He has worked in restaurants north of the border ever since and he is evangelistic about Skye's culinary heritage.
His menus are strongly rooted in the local area – most ingredients come from a 20-mile radius – and it's the quality of those raw materials, and the depth of flavour they bring to each dish, that makes The Three Chimneys stand out.
Its seasonally changing menus reflect the outstanding variety of Skye's authentic natural larder from land and sea and the produce is sourced from local food producers, fishermen, crofters and other small businesses of many kinds.
Visit The Three Chimneys for dinner and your meal could kick off with Dunvegan langoustines and crab, kohlrabi, sea herbs and pickled and crispy shallot and continue with Skye venison, field mushrooms, ash-baked celeriac and elderberry sauce, finishing with Perthshire strawberries, cucumber, mint and elderflower or brambles and meadowsweet, double milk ice cream, meadowsweet parfait and burnt milk chocolate.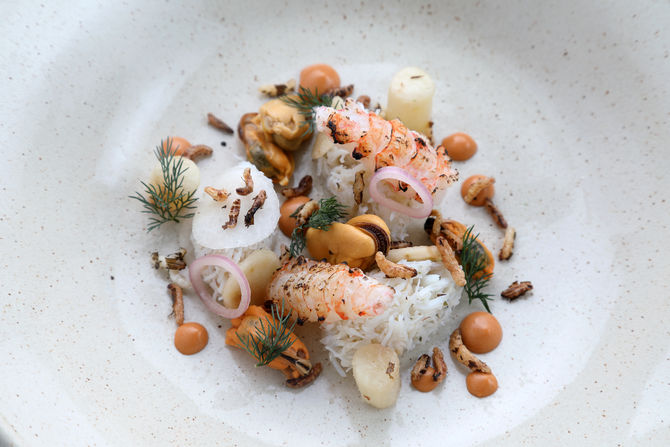 'To be named UK Restaurant of the Year is a huge honour for The Three Chimneys team and our local community," says Scott. "I'm even happier because the award celebrates our closeness to our suppliers and the seasonality of our produce, as well as our good food and great service.
'It's so in keeping with what the restaurant has done for 33 years and what I've been doing since I got here – our ethos has always been working with local suppliers and cooking seasonal produce.'
When he joined in 2015, Scott's brief was simply to keep The Three Chimneys at the top of its game and take it a bit further. He says he now has a solid team that means he can really advance the food and he's looking forward to the year ahead.
'Since I arrived, we use even more local suppliers. We have an amazing farm five miles away and the meat is absolutely brilliant.
'We have somebody picking herbs for us every morning and we have someone picking vegetables every morning so it's as fresh as it can be – none of it is grown under UV lights so you get incredible flavour and it tastes of the soil and the atmosphere.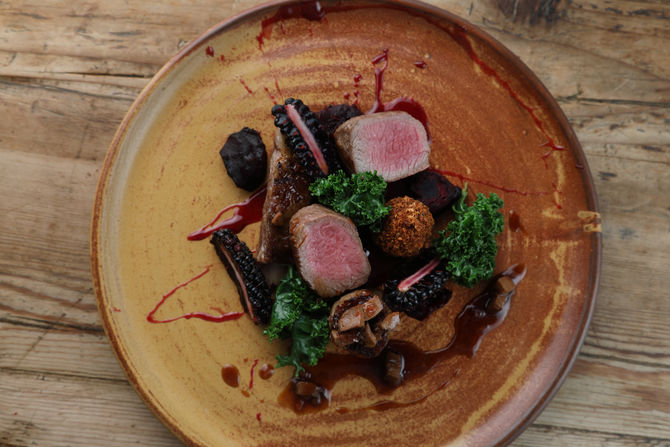 'It's amazing when you eat at other top restaurants in the UK and you go to somewhere down south and they are using langoustines and scallops from the Isle of Skye and we're literally getting them straight out of the water.
'The freshness and quality of produce – these are the best ingredients I've ever cooked with, it's a chef's dream. A lot of chefs come here and they've never seen scallops in the shell – ours are landed and in the kitchen 10 minutes after they've left the water.
'It puts a lot of pressure on the kitchen, but chefs say they'll never go back to using packet crab or cut scallops, which is great as it's education for the next generation of chefs.
'When chefs come here they have never tasted such fresh herbs, vegetables or meat. The lamb takes longer to mature because it's hard grazing up here and they are eating heather and seaweed, but the flavour is fantastic.'
Scott's use of local ingredients even extends to the alcohol he cooks with. Rather than use the traditional cooking wines, he uses fruit wines made by award-winning Perthshire business Cairn o' Mohr.
'We use berry and bramble wine, which works well with what we are doing and that's what they would have done on the island years ago.
'I use elderberry wine for the lamb and gooseberry wine for the shellfish. We also use vinegars from Galloway – usually apple or bramble – so the kitchen now only uses Scottish vinegar and wine. We've worked hard on that.'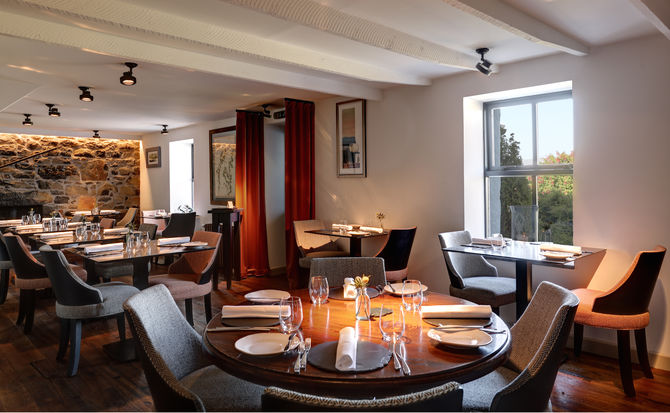 By buying directly from the farm and the fisherman, it's also putting money back into the local economy and cutting out the chain suppliers with their big margins.
'I tell the chefs they've got the easy job as they only handle the ingredients for a few hours, but the farmers have been growing the animals for years and the fishmermen are up every day at 5am for us. We've got the easy bit, but it's also the final journey for those ingredients, so we have to give it the utmost respect.'
The hard work by Scott and the team has clearly paid off. There's now a three-month wait for rooms and six weeks for dinner any time during the week at The Three Chimneys, with an average of 20 people on the waiting list every day.
'The business used to be shut for seven weeks, but now it only closes for four weeks in December and January because the season is growing. Last year we were still fully booked in November.
'We've only got six rooms and we can be doing 50 covers a night, so we send them to local B&Bs. So we've added to the tourism on Skye as well as being part of it.'
Published October 2017