On a spring day in 1987, my friend Rose Gray and I met for a coffee. My husband, [architect] Richard Rogers, and his partners had just bought a group of warehouses in Hammersmith to convert into offices and I wanted to tell her all about it.
We went to take a look. There were three floor-to-ceiling windows facing south over the Thames and enough room for nine tables. There was a green space in the middle. We imagined a garden. We fell in love with the place.
And so it began. Rose, Richard and I became partners. The imaginary garden became real and we planted wild rocket, with seeds brought home from a holiday in Tuscany. Our children worked with us – Rose's and mine. It was a family affair.
Thirty years later we seem part of the establishment [today The River Cafe is one of London's most celebrated restaurants] but that early incarnation was far from conspicuous.
If restrictions are one of the things that drive creativity, then we definitely had ours. The planners allowed us to be open only at lunchtime and, even then, only to the architects, designers and model-makers who worked in the warehouses – people who usually had nothing but a sandwich for their lunch.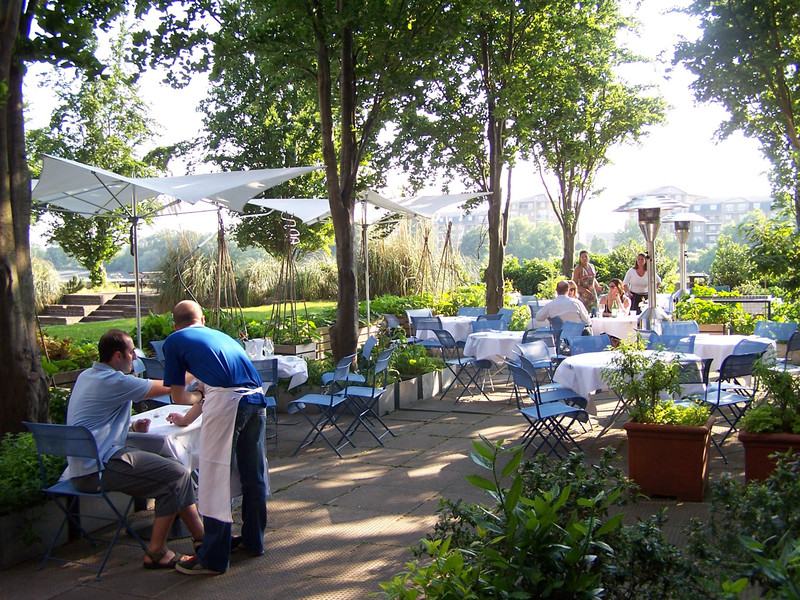 So we made hamburgers, but with mayonnaise made using extra virgin olive oil, and we made sandwiches, but with taleggio and rocket. We also made pappa al pomodoro, which no one ate – as one customer said, "I'm not paying £3.50 for some stale bread and tomatoes."
We grilled squid and put it with rocket and fresh red chilli. It has been on the menu ever since. We found a recipe for a cake and called it chocolate nemesis.
The only thing we didn't make was money. With every sandwich we made, our overdraft increased. How long would we be able to survive?
Fortunately, we had our fans. A critic wrote a review saying, "I am going to tell you about a fantastic restaurant run by two women with no professional experience, miles from anywhere, that you are not allowed to go to." Word spread. We stopped the sandwiches. We were allowed to open to the public.
A year later, to open at night until 11pm. A year later, on the weekends. Finally, we became a restaurant.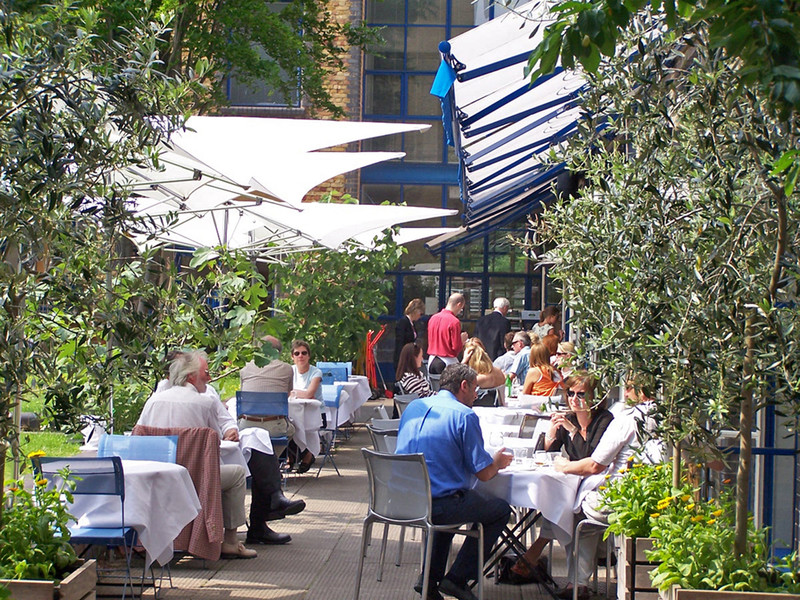 Not that Rose ever had any doubt that was what we would become. In her far-seeing and ambitious mind, we were always going to be the best Italian restaurant in town.
She told a journalist, two years after we opened, "Getting Italian Restaurant of the Year isn't good for us. Just today, two people came in who had read about us and because there was only one pasta on the menu, they left in a fury. Frankly, I was thrilled to see them go."
What I remember most about Rose [who died in 2010] was her gentleness
and sweet patience. I can still hear her now explaining how to cut a piece of parmesan, prep a leaf of cicoria and describe in minute detail after a wine trip how vin santo is made.
If we at The River Cafe are better chefs, waiters, kitchen porters, sommeliers or managers, we can thank Rose Gray for that.
The River Cafe is made by the people who work here but, also, by those who come to eat here. I often wonder what happened to the man who asked us to make a cake with the words "Will you marry me?" on, then cancelled the cake halfway through the meal.
I recall the woman who used her mobile on a busy Sunday to call reception to summon a waiter. And the American who wanted a taxi and when I asked her where she was going, she said, "London".
The River Cafe began with family and it still is a family. Now, as we enter our fourth decade, the space has grown and so, too, has the family, as Sian Wyn Owen, Joseph Trivelli, Charles Pullan, Vashti Armit and I head a team of 100 brilliant people – here, with our beautiful garden, overlooking the river.
Interview by James Steen. Originally published in Waitrose Food.