Growing up in a humble terrace in a deprived area of the north-east of England, John Williams never imagined that one day he would rule over the kitchens of one of the world's most prestigious establishments, The Ritz London.
He was raised in South Shields, the son of a fisherman who spent fortnightly periods at sea. "So really it was Mam who looked after us. She had six kids to feed, and
I became her kitchen helper," he recalls as we sit in his office, a glass 'fishbowl' with views of the brigade at the stoves. "I'd be kicking the football in the street and then
I'd hear my mother calling out. It was always, 'John, help us make this,' or, 'Help us make that.'"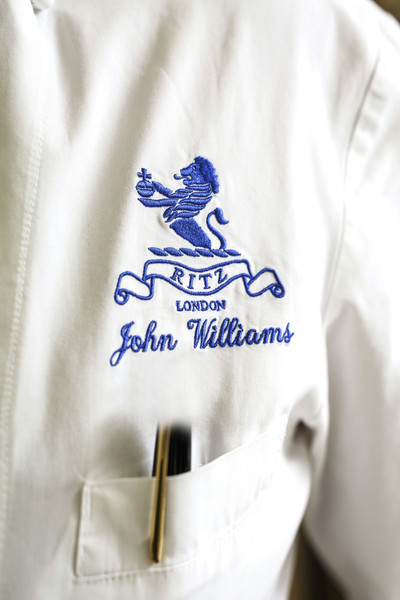 Together, mother and son shopped for food. "On Saturdays we'd go to the fruit and veg shop, which was filled with wooden crates, and on hot summer days we bought plump strawberries fresh from a farm. They were never going to see a fridge. On the walk home we'd stop, and Mam would say, 'Here, John, give us the strawberries.'
And we'd stand in the shade of a tree, tucking into them."
On Sundays he would help to make mint sauce, or scrape the Jersey Royal potatoes that would accompany the roast. "When the potatoes were cooked, Mam would take four or five of them out of the pan, and she'd chuck on a dollop of butter. Fantastic! That was my reward for helping, and then we'd all sit down for a massive lunch with lashings of gravy."
The pork butcher treated him to bags of tripe splashed with malt vinegar, salt and pepper. And if young John went out on the boat with his fisherman uncle, he was paid in crabs, "because my uncle knew they were Mam's favourite". When his father returned from trawler trips, he'd bring home a bag of fish. "He'd get off the boat, hit the pub for a few hours, and then the seagulls would follow him as he weaved his way home with the bag of fish."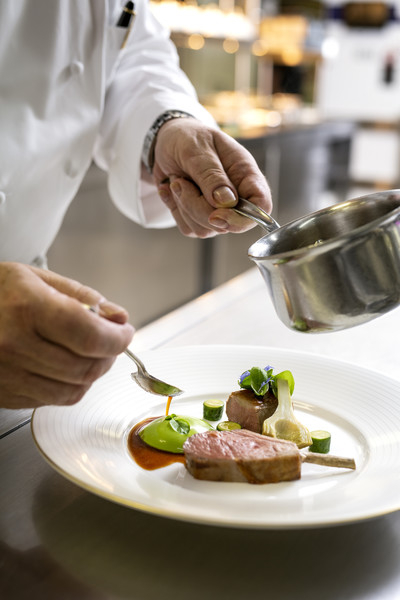 John seemed destined for a life in food. "All I ever wanted to do was cook," he says. At the tender age of 16, when his schoolmates went off to become fishermen, or work on the docks or down the mines, John enrolled on a catering course. "My first dish was spaghetti bolognese, and it was grand. I wanted it to be just perfect. I took it home and when my Mam tasted, she said, 'Oh, it's nice that, lad.' His father was also full of encouragement. "He admired what I did. He loved a curry so I made one for him. He took a mouthful, smiled and said, 'You can cook, eh, can't you, lad?' It was Dad giving me his blessing."
His career began at The Percy Arms, in the Northumberland village of Otterburn, but he came to London, partly because, he says, "I always knew I wanted to cook for the top people, the posh people". His CV glitters with the names of five-star hotels: the Royal Garden hotel in Kensington, Claridge's in Mayfair and The Berkeley in Belgravia. His tenure as executive chef at The Ritz began in 2004, and he is also executive chairman of the Royal Academy of Culinary Arts and has an MBE.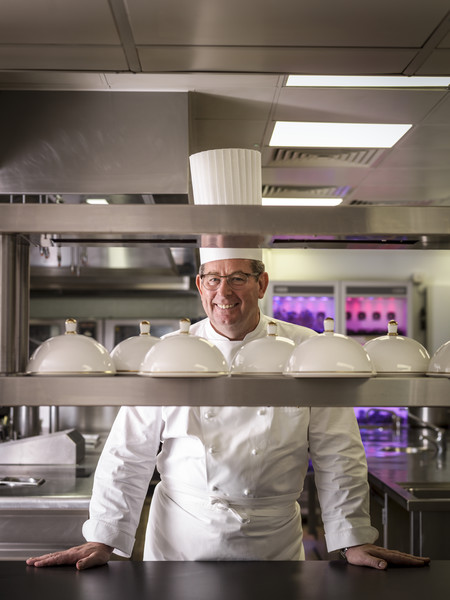 Today, in his pristine chef's whites and a starched, 30cm-high toque upon his head, he reigns – below stairs – over a brigade of 60 chefs. Together they provide for guests not only in the hotel's restaurant, but also the bedrooms, the Rivoli Bar, the private dining rooms, and in the Palm Court where the famous afternoon teas are served. Some 100 of the dishes, from simple to challenging, feature in the recently published The Ritz London: The Cookbook.
"Shortly after I came to London," he says, "I was strolling down Piccadilly and stopped outside The Ritz. I peered in through the window and promised myself I'd work here one day. Little did I know that I'd become the guardian of the kitchen. Now I feel like the luckiest man on earth."
Alas, he has not been so lucky in love: his commitment to his career resulted in difficulties at home. At the age of 26, he met and fell in love with Patricia, who worked front-of-house at the Royal Garden. "We were married for 20 years and had two children, and then one day Patricia said, 'I've had enough. You're never here.' She was right, I'm not denying it. It's not that I didn't love my family; it's just that I was so wrapped up in this kitchen thing.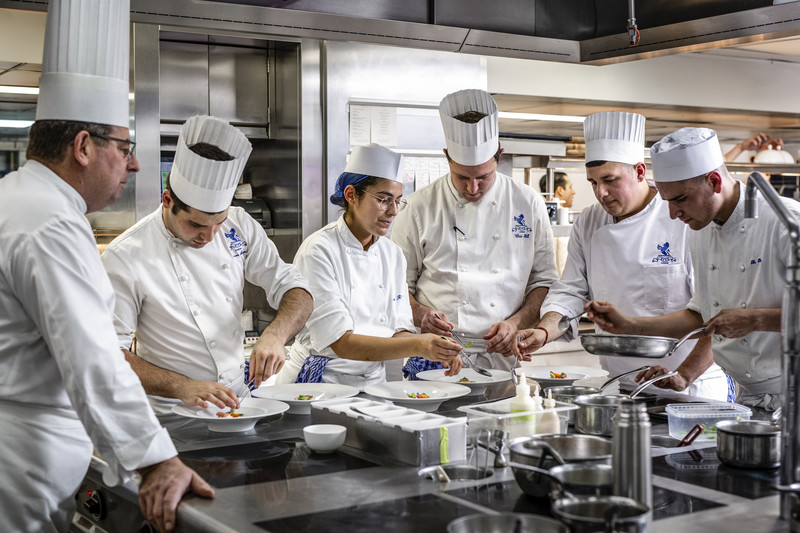 "And that's probably why I'm single now. Because I leave home at quarter to seven in the morning, and I finish when I finish. That's the way it is. If you've got a relationship you've got to put some energy into it. Most of my energy goes into my work. But I look at myself and say, 'You've only got a few more years and then you can start to wind it down a bit.'"
His idea of winding down, however, does not have a particularly gentle pace. "I have two plans for retirement," says John, who turned 60 in August. "One is to run a small hotel of about 20 rooms. The other is to own a vineyard." A vineyard in France? "A vineyard anywhere!"
He regards the new book as his 'legacy', and episodes of his life are woven into the narrative, alongside the recipes and anecdotes that illustrate the rich history of the London landmark on Piccadilly.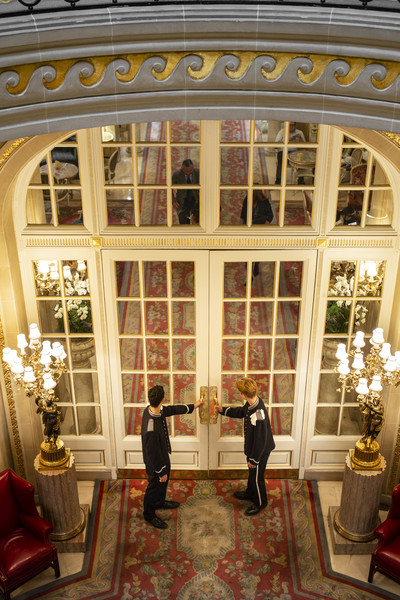 Since it opened in 1906, The Ritz has been a cherished retreat of prime ministers and presidents, authors and playwrights, stars of stage and screen. They have all been through the revolving door: from Charlie Chaplin, Mick Jagger and Andy Warhol to Anna Pavlova (the prima ballerina leapt from a giant basket of flowers at a birthday party), Wallis Simpson and Jackie Onassis. (Downton Abbey trivia: the last scenes of the final series were shot in the restaurant.)
Winston Churchill was a regular and Margaret Thatcher spent her final months here; the former British prime minister died in 2013 while a guest at the hotel. We are upstairs in the spectacular dining room, beneath the chandeliers and dreamy clouds on the ceiling, and John points at a table beside the French windows, with views over Green Park. "That's table number one. It was Lady Thatcher's favourite table. She always ordered the same things for lunch. She'd start with a consommé and she'd finish with a classic dessert. In between, she'd have, without fail, grilled Dover sole. It was served with new potatoes and spinach. I know she wasn't everyone's cup of tea, but I always found her to be a fine lady." John was one of about a dozen Ritz staff who attended her funeral.
Two days before our interview at The Ritz, he attended another funeral. He had returned to South Shields for the funeral of his mother. "At the wake, I saw an auntie
who I'd not seen for years. And she said to me, 'I can still picture you – a little lad, sitting on the back step, scraping the Jerseys…'"
Interview by James Steen, originally published in Waitrose Food, November 2018. Images by Cristian Barnett.