This is going to be very interesting..." Jeremy King (right) laughs, folding himself into a booth. He and business partner Chris Corbin, who's sitting opposite him, have been working side-by-side for 37 years – but neither can remember the last time they were actually interviewed together.

We're at Brasserie Zédel, the pair's grand restaurant in London's West End – one seventh of the Corbin & King empire, which runs the gamut from The Delaunay's kedgerees to Fischer's smart strudels and, of course, The Wolseley. Trying to find an hour when they're both free has been a nightmare. "We used to meet and have lunch every day at 3pm," Jeremy says wistfully. "You'd sit down and everything would slowly ebb away – it was rather nice." No chance of an afternoon to themselves now: most of their restaurants are packed from the moment the doors open until they close late at night.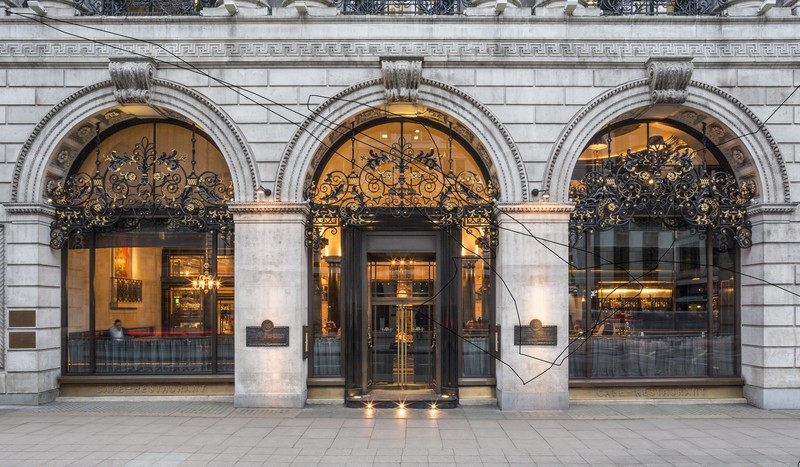 Dressed in an immaculate wide-lapelled suit, Jeremy, 64, has something of the suave 1930s musician about him. Chris, two years older, is softly spoken in glasses, and wouldn't look out of place in a John le Carré adaptation. Their rise began in 1981 when they relaunched Le Caprice, turning it into a celebrity honeypot. Nine years later they sprinkled stardust over The Ivy, and in 1998 they did the same with J Sheekey. The opening of The Wolseley in 2003 sent them into the stratosphere, and in 2014 they were awarded OBEs. Together, they have stood at the forefront of the London restaurant scene for close to four decades – inspiring a level of devotion in diners that simply cannot be matched.

The two men came to restaurants in very different ways. Chris's foodie parents would take him to lunch on Saturdays at The Norfolk Hotel in Bournemouth, where he was enchanted by "melon boats and alphabet soup". The sense of occasion stayed with him. "It was very formative – I still remember the head waiter doing tricks with a serviette." However, a reluctance to work at weekends saw him doing an apprenticeship in aerospace engineering, before gravitating back to hotels and, finally, becoming manager of renowned Piccadilly brasserie Langan's.

Jeremy's family was uninterested in haute cuisine. But there was always an attraction: as a scholarship boy at Christ's Hospital in Sussex he immersed himself in books about food. "After A-levels my friends went to London for a debauched time – I went to the Petworth Hotel and had lunch by myself." The pair met when Jeremy, after a stint in banking, was working as the assistant maître d' at theatreland institution Joe Allen. "The French talk about a coup de foudre, love at first sight – it doesn't have to be a sexual thing," he says. "You just think, there's something about this person I really like." At the time he was being wooed by Peter Langan, who wanted him to oversee the opening of a new restaurant. "It was a bit like dating the older sister and falling for the younger one. Chris and I started going for lunches, trying to surprise each other with obscure venues; we went through a phase of going to all the kosher restaurants in the East End."

For Chris, the other shoe dropped while he was processing payments at Langan's. "Jeremy was in the restaurant that night. I said to him, 'I'm useless at this stuff,' and he said, 'Well, I can do that sort of thing…'" When entrepreneur Joseph Ettedgui (of fashion brand Joseph) approached him about taking over Le Caprice, Chris called Jeremy.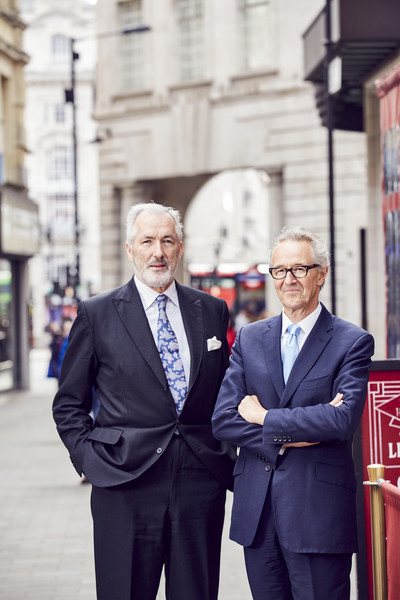 Their dream was of a luxurious but unstuffy venue "where a duchess could sit down next to a taxi driver". "A lot of the fun for us was breaking the rules," says Jeremy. One of those was that nobody in their right mind ate at the bar. Spotting the potential of Le Caprice's, they started encouraging couples to sit at it. "It was an amazing catalyst for romance – a lot of marriages came out of that bar," Jeremy laughs (Corbin & King restaurants are big on side-by-side seating).

When they got the keys to The Ivy in 1990, it looked like nothing could stop them. Then a devastating blow came. "It was a week after we opened," Jeremy remembers. "We were just catching our breath, and Chris said, 'I've got something to tell you.'" He'd been diagnosed with leukaemia, and would spend the next four years on interferon while he waited for a bone-marrow donor. Both men put their other plans on hold. "It held us back, but it was a good constraint – it enabled us to concentrate," says Jeremy.

In 1998, they sold Caprice Holdings. "We often ask ourselves, 'Was that the right thing to do?'" Jeremy admits. "On balance, it was: we'd never have done The Wolseley if we hadn't." That project began inauspiciously when they were invited to view a cavernous former bank at 160 Piccadilly as a potential venue. "Neither of us thought it sounded like a good idea," says Jeremy. "But we went, looked at each other and said, 'This is it.'"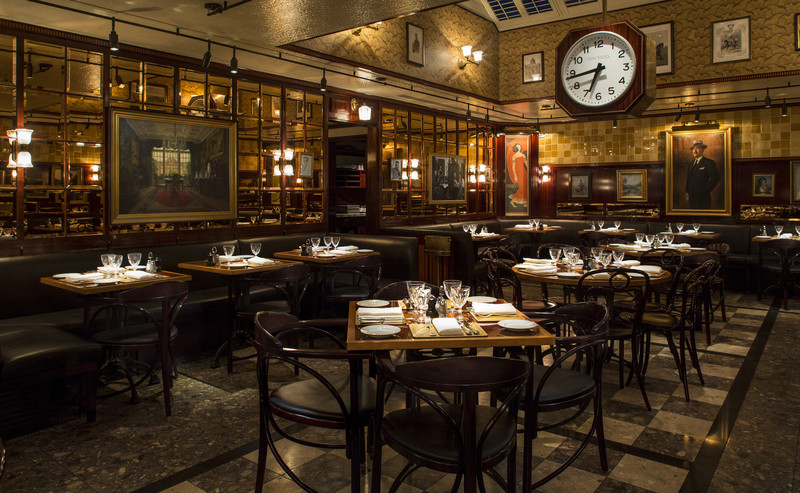 This time, they were determined to break the mould. "There was nowhere to go for breakfast that was accessible – you went to The Ritz or Caffè Nero," says Chris. Inspired by the grand cafés of Vienna, they envisioned an anything-goes restaurant that shapeshifted from dawn to dusk. Their suppliers were convinced they'd lost their minds, but it was an instant hit.

Sixteen years on, The Wolseley's star is undimmed. "It's a setting that captures people's imaginations," says Chris. "And we have a fantastic team." With its jaw-dropping interiors, seamless service and menu full of oysters and soufflés, it's unashamedly luxe – but it's also the kind of place where "you can just have a coffee and nobody will bat an eyelid," as he puts it. There's a democratic spirit to all their restaurants – here at Zédel, which they opened in 2012 in the old Regent Palace Hotel, you can enjoy a three-course menu, a glass of wine and live jazz and still have change from a £20 note.

It hasn't all been smooth sailing. Their Mediterranean restaurant on Regent Street, St Alban, closed in 2009, and The Beaumont, the Mayfair hotel they opened in 2014, is no longer under their management. But it's still full steam ahead – and the next stop is St John's Wood. They've named the restaurant they're launching there this month Soutine, after a Russian-French artist who was "obsessed with food – his paintings of meat are legendary." With its unforced Arts and Crafts look, it feels like it's been there for a long time, and has a mostly French menu with the odd Russian twist. Jeremy's face lights up as he describes it. "I've got a feeling the chicken Kiev is going to be extremely popular," he says, beaming.
Interview Emma Hughes for Waitrose & Partners Food, May 2019