What do you enjoy most about being a chef?
Being able to be creative in all areas; with food, my team, the business & general thought processes.
What is your favourite dish on your menu at the moment?
Our confit duck raviolo with a sesame dressing, radish and pho broth. I created it being inspired by a number of cuisines; confit duck, pho and then the slightly spicy but sweet sesame dressing. It is garnished with Thai basil which is one of my favourite herbs.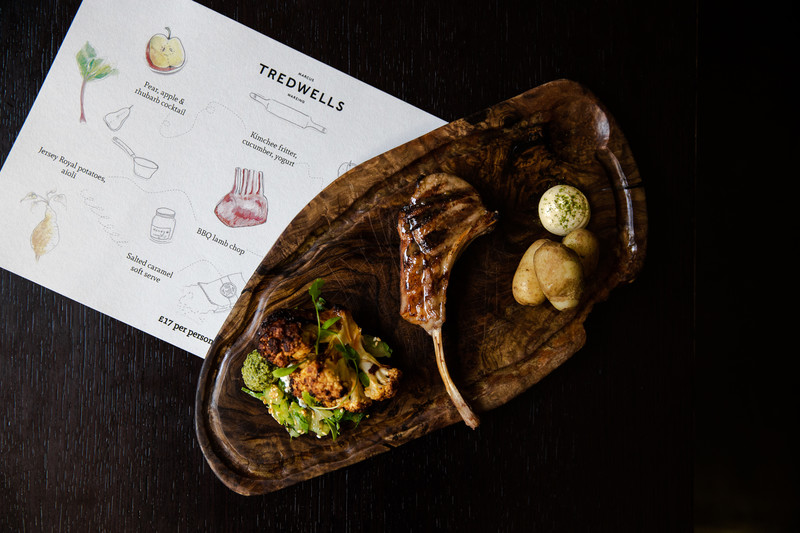 What ingredient are you getting excited about at the moment?
A lot! I am part of the Chef's Manifesto which is a global framework for chefs to work with to support a sound food system. 50 highly biodiverse ingredients have been identified as ones we all need to eat more of. Being a big supporter of local produce I love Hodmedods grains and legumes; fava beans, buckwheat, spelt and quinoa all feature in the Future 50 foods so I am trying to incorporate as many of these as I can in the menu at Tredwells.
Name one ingredient you couldn't cook without.
Salt!
What is the most unusual cooking/preparation technique you use?
I don't think there are too many unusual techniques in my kitchen but I am always open to learning new ones. I was recently in Stockholm, for the Chef's Manifesto, and one of the chefs from East Timor made her own coconut milk by hand; grating the coconut, adding water and then squeezing to get the cream out. It tasted amazing!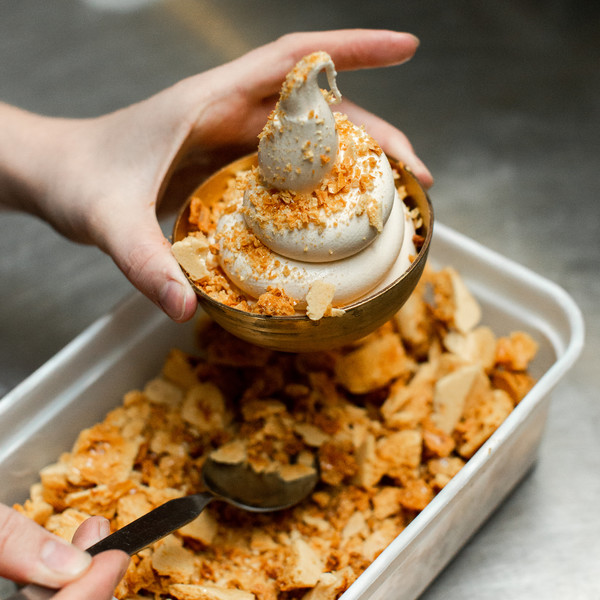 Who are your greatest influences
I have many; trying to work towards a better food system is a big one! In terms of people; Marcus has been a huge influence on my career as was my first head chef at the Savoy Grill, Josh Emmet. They both taught me a food ethos and a business ethos too.
What's your favourite non-food kitchen item/gadget?
A Bamix (stick blender); super handy, especially with the mill attachment as you can practically do anything with it.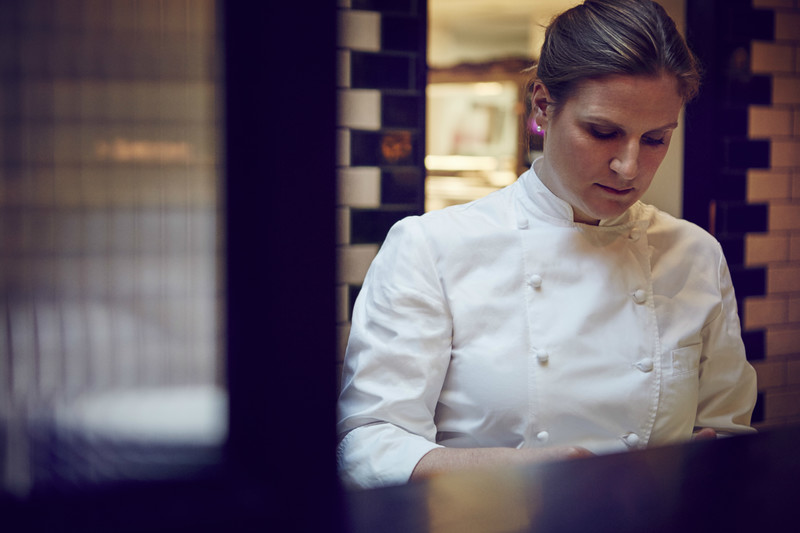 If you could ban one thing for your kitchen, what would it be?
Bad attitudes.
And finally...tell us something about yourself that will surprise your diners.
I used to be a lawyer, before realising my passion for cookery was what I needed to follow.