Some of the most imaginative Indian food is to be found in London's outer boroughs, in family-run places that serve their local communities. There are also those ambitious venues that provide a blank canvas to chefs escaping the limelight – or, indeed, those who didn't have the limelight to begin with. So it's super-convenient that the new Elizabeth line has opened stations near many of the lesser-known hidden gems, making it easier for us to seek them out. By contrast, it has also made it far easier for those in the suburbs to reach some of the city's modern, big money restaurants. Many are worth visiting irrespective of fame.
Currently, London's newest train line is divided into three sections: Abbey Wood to Paddington; Heathrow and Reading to Paddington; and Shenfield to Liverpool Street. This structure means Paddington is the key station to change trains when travelling to west London, and Liverpool Street when heading to the East End and its surrounds. Additionally, Bond Street has not yet opened. It's scheduled to do so in autumn, when the line is expected to tun seamlessly from Abbey Wood and Shenfield in the east, and to Heathrow and Reading in the west without having to get off the train.
When you do alight, these Indian restaurants might be your first port of call:


Abbey Wood to Paddington:
Chai Ki, Canary Wharf station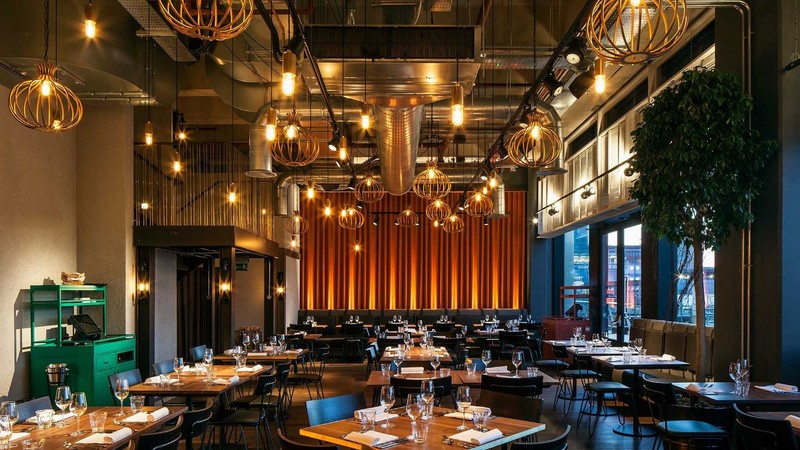 A few seconds from the Elizabeth line exit (separate from Canary Wharf's main exit), this contemporary all-day café is the ideal place to kick off your Indian food journey – not only because it has the cool address of 1 Crossrail Place, Crossrail being the original name for the Elizabeth line – but also as there's a beautiful roof garden with information points about all the key new stations. The small plates menu, with dishes like Mumbai-style Koliwada calamari and grilled aubergines with satay-like Hyderabadi peanut sauce, is more delicious than that at its older sibling, Roti Chai.


Cinnamon Kitchen, Liverpool Street station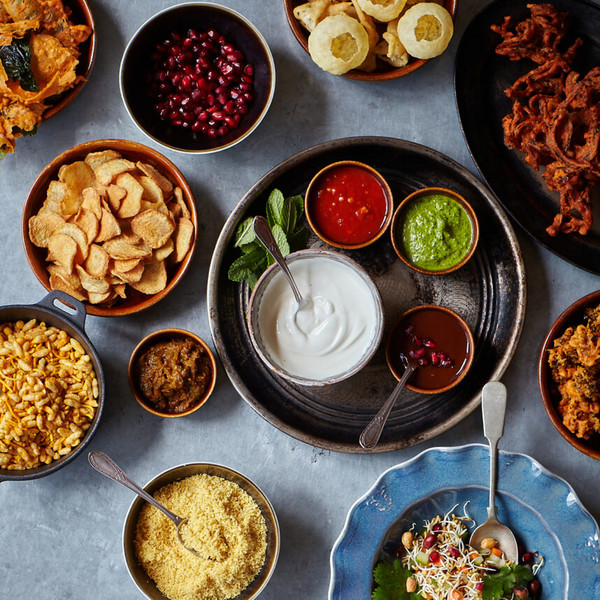 Cross over at the traffic lights outside Liverpool Street station and take a short walk down New Street to Devonshire Square – a secluded courtyard with a pretty terrace that gives this contemporary Indian a distinctive atmosphere of tranquillity. Part of chef Vivek Singh's Cinnamon Collection group, this cheaper offshoot attracts local high-fliers, dealmakers and American tourists. While away a few hours under the glass roof surrounded by flowers, foliage and fairy lights with dishes such as tandoori venison, and green pea kachori chaat that slaps with typical Delhi bazaar flavours.


Pahli Hill Bandra Bhai, Tottenham Court Road station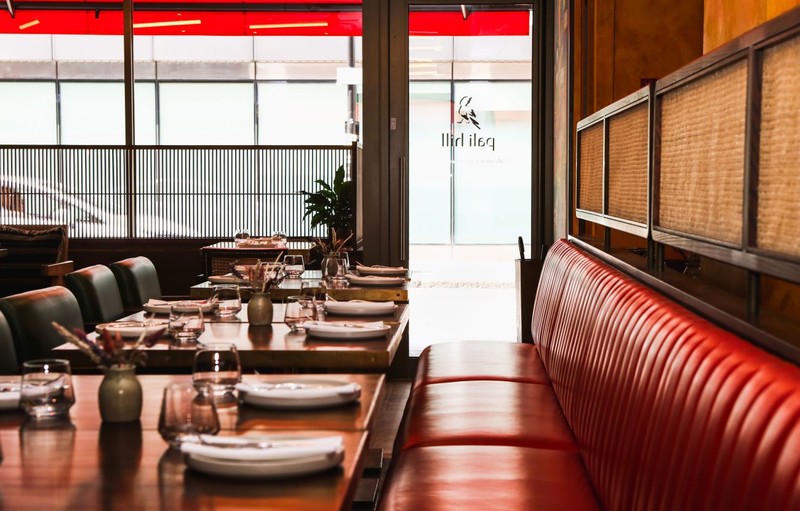 Located between Tottenham Court Road and Oxford Circus stations, this slick modern Indian is named after sought-after neighbourhoods in Mumbai. Ambitious young head chef Avinash Shashidhara has a strong commitment to the kind of hyper-seasonal ingredients he grew up with. On a regularly changing menu you'll find British produce like morel mushrooms and wild sea bass given Indian treatment – with 'hung yoghurt' or steaming in banana leaves. There's a spectacular alphonso mango cheesecake available only during the all-too-brief Indian mango season.


Liverpool Street to Shenfield:
Hyderabadi Spice, Manor Park station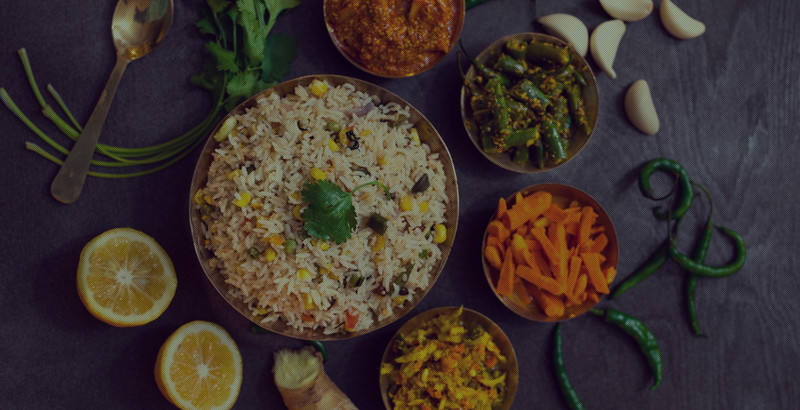 Around 10-15 minutes' walk from Manor Park station, this neat, modest East Ham venue serves some of London's most delicious and fragrant biryanis piled up in copper pots. Look out, too, for other Hyderabadi Muslim specialities, including haleem, and chicken in peanut-sesame gravy.

Delhi Live, Romford station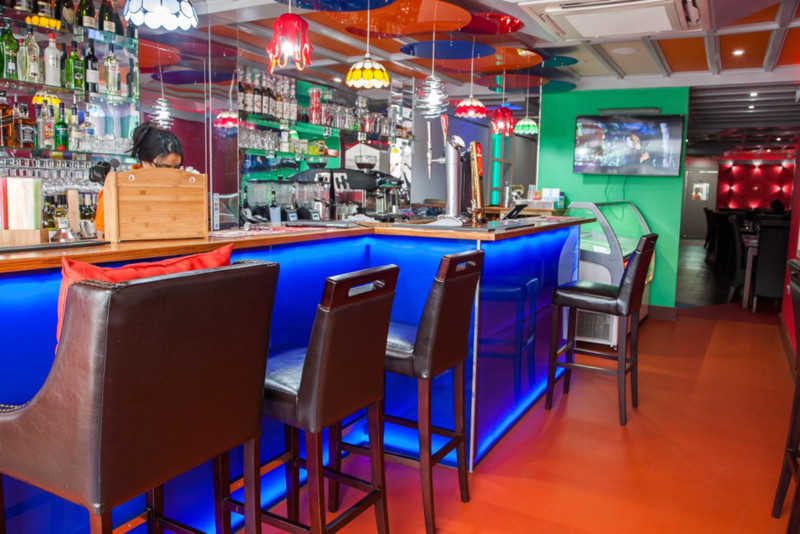 Crammed into a parade of shops and restaurants close to Romford station, it would be easy to walk past this unassuming Punjabi, but then you would miss the superb onion kulcha. Use it to scoop up sizzling tandoori cauliflower, kidney bean curry and lamb chops cooked with lamb mince.
Paddington to Heathrow and Reading;
Punjabi Kitchen, Hanwell station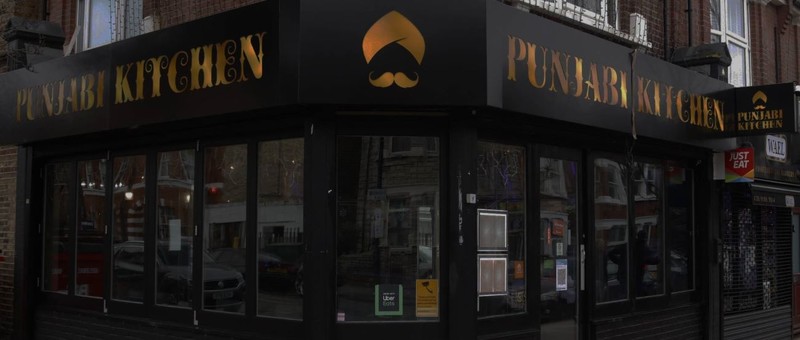 Hanwell station is set in a residential side street, and a short walk leads to the busy main road where this family-run Punjabi restaurant dazzles with its spot-on cooking. Chefs are visible from a small glass-fronted kitchen, whipping up gorgeously spiced soya chaap (Indian wheat gluten and soya flour-based meat substitute), and classic curries made from kababs and chicken wings.


Madhu's, Southall station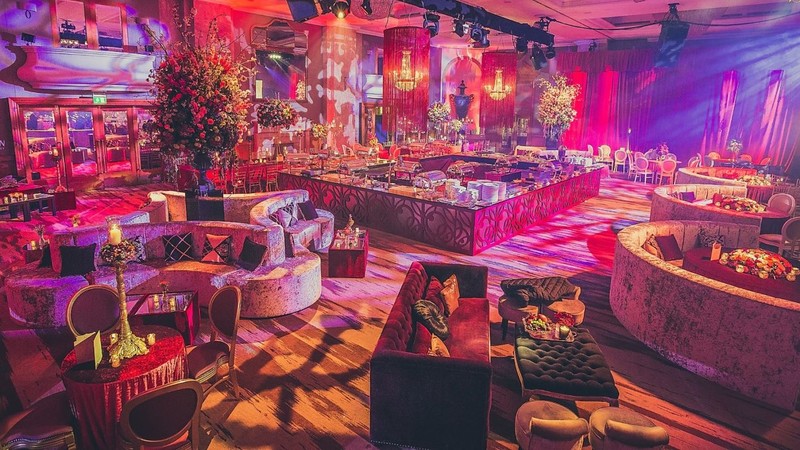 This original branch of Nairobi's Anand family's slick, long-established chain is a short walk from Southall station, and has spawned several venues across London. Kenyan-Punjabi dishes include stuffed baby aubergines, and chilli and lemon marinated lamb ribs. Don't miss samosas made from impeccably layered pastry.
Madras Flavours, Reading station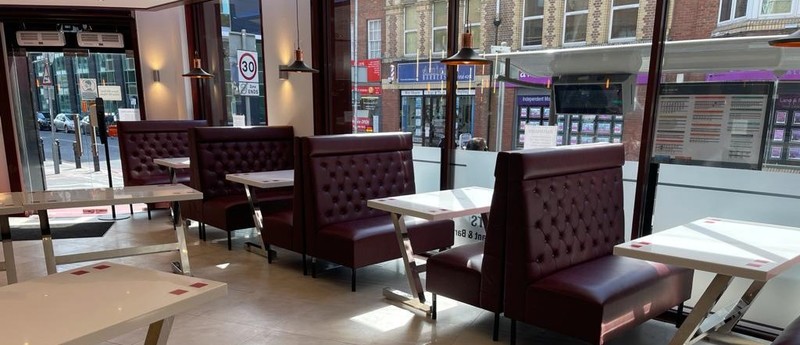 It's worth travelling to Reading specifically for this sparkling Tamil vegetarian located just past the beautiful town centre. Don't fill up on 'dosa crisps' – incredibly moreish though they are – to leave room for an unusual masala dosa verdant with organic holy basil pesto made daily by a female chef, plus Madras biryani studded with gobi 65 pieces.
- Sejal Sukhadwala