Step inside a bistro in Kent, and you'll find a quiet revolution happening. Angela's of Margate scooped The Good Food Guide's 2019 Best for Sustainability Award for its commitment to careful sourcing, cutting food waste, reducing plastic use (Angela's table tops are made from recycled carrier bags) and its partnership with a community garden to turn scraps into compost. Sustainability is now a key issue for UK restaurants, and Angela's is proof that doing the right thing for the planet is good for business, too. 'There are some real restaurant trailblazers who are leading the pack,' says Amber Dalton, managing editor of the Guide.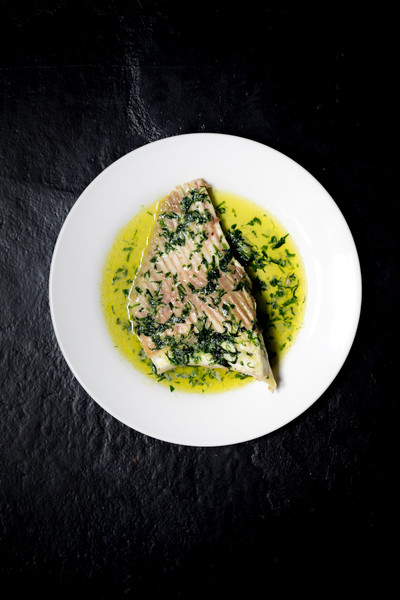 The restaurant industry still has a long way to go. UK restaurants produce almost 200,000 tonnes of food waste every year, according to the Waste & Resources Action Programme (WRAP). Sustainability doesn't just mean tackling food waste: think straws, coffee pods, and packaging that form part of a busy restaurant's daily life. Sourcing is an issue, too: how far ingredients travel, seasonality, fish stocks and ecofriendly suppliers all play a part. Restaurateurs and chefs have a lot to think about. The Sustainable Restaurant Association (SRA) hopes that recent headlines will give them the impetus to act. 'The IPCC's warnings about climate change should be a wake-up call to the whole sector to act now, and act decisively for the long term,' says spokesperson Tom Tanner.

POSITIVE OUTLOOK

Yet there is good news. The SRA started in 2010 with just under 50 members. Now it has more than 7,000. Inside The Good Food Guide 2019, you'll find plenty of sustainable restaurants. At Angela's, nothing is wasted. Chef Rob Cooper uses sheep's milk for butter, then creates a flawless junket pudding with the leftover buttermilk. Food scraps are taken daily to the nearby Windmill Community Garden, to become compost. 'More restaurants are willing to transform what might have once been "waste" into lovely things to eat, a trend that the Guide predicts is set to continue,' says Amber.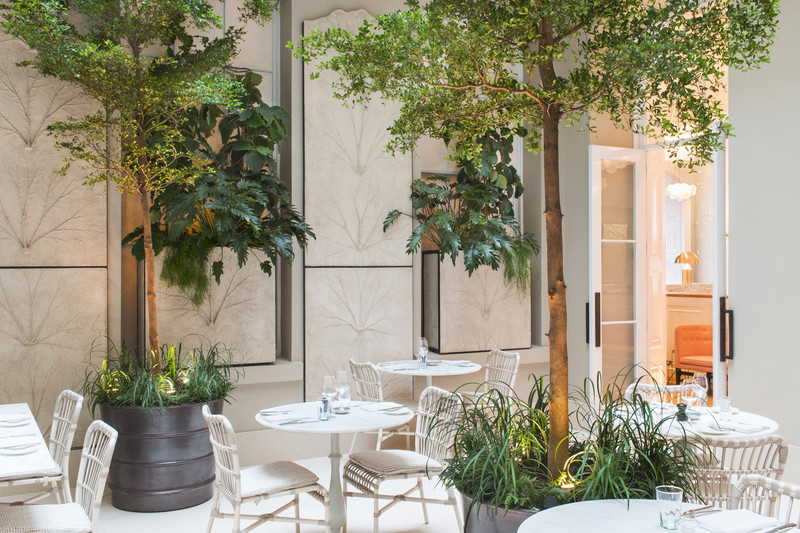 At Skye Gyngell's London restaurant Spring, the Scratch menu turns wonky veg, potato skins and vegetable tops into soups, and pasta trimmings into bakes with leftover cheese. This pre-theatre menu is only bookable in advance, so that the kitchen isn't wasting surplus dishes. Advanced bookings also help cut waste at acclaimed Stockport restaurant, Where The Light Gets In. Chef Sam Buckley says it's just one way to help tackle food waste. 'We sell tickets to help manage bookings, including no-shows. So we cook just one menu to order.' The 18-course tasting menu is driven by the day's catch and harvest, and Buckley tries to link the dishes: buttermilk from making butter goes into the icing, 'salt and shake' flavourings are made from ingredients such as dried scallops and kombu seaweed, that would otherwise have been wasted.

Brighton's Silo claims to be the UK's first zero-waste restaurant. Chef Douglas McMaster conceived Silo 'always with the bin in mind'. This means butchering the whole animal, churning butter, making almond milk, rolling oats and curing and fermenting. Everything comes from ethical and sustainable sources, even the glassware and furniture. Silo also has a composter, which other local businesses can use. Eco-aware chefs and restaurateurs like McMaster talk about 'closing the loop', developing a programme where food waste becomes compost, which in turn is used to grow the restaurant's produce.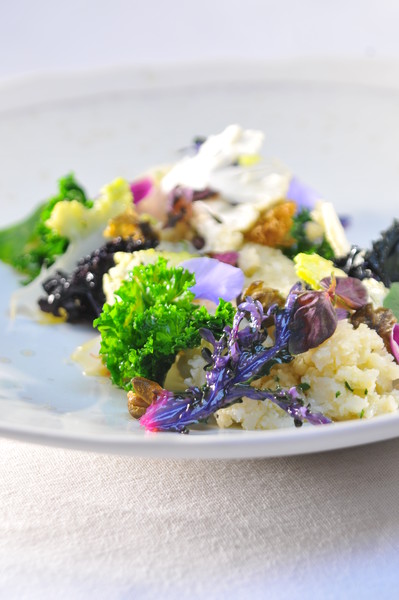 Many high-end restaurants, like London's Pied à Terre, are turning to Igor Vaintraub, aka the Food Waste Farmer, to help. Vaintraub's company, Indie Ecology, collects waste from London restaurants and turns it into compost on its Sussex farm. 'We grow produce for chefs and rotate crops every year. We do not grow produce every year, as our main purpose is to create enough food waste soil to sustain health of local soils and increase biodiversity.' Restaurants also need to 'get drastic on plastic' says Tom Tanner. Places like Joseph Benjamin in Chester, the Guide's Best Local Restaurant Award-winner for the North West, have ditched plastic straws.

PLASTIC IS NOT FANTASTIC

Skye Gyngell is committed to eliminating plastics by spring 2019. 'Plastic is everywhere, from a recipe file to clingfilm,' the chef said. 'The UK's grab-and-go culture sees an estimated 7 billion plastic bottles and 2.5 billion disposable cups sold each year and 8 billion plastic straws. We want all restaurants to set a single-use plastic-free target,' says Tom Tanner of the SRA, which is supporting restaurants with its Unwrapping Plastics campaign, including a downloadable toolkit for chefs and restaurateurs.

One restaurant group that's got drastic on plastic is Devon's Ode. Its seaside Café Ode scooped The SRA's 2018 Reduce Reuse Recycle Award, for its campaign to rid the village of single-use plastics. The restaurant formed a cooperative with local businesses to buy plant-based packaging and takeaway containers, and offers a free hot drink for every bin of beach rubbish collected by customers (now a popular weekend family activity). Ode even teamed up with the village primary school to create a sculpture from recycled milk cartons and beach junk.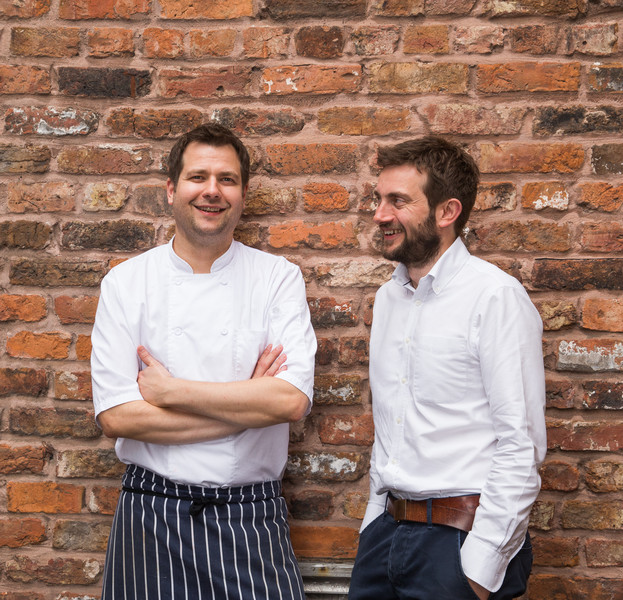 MOVING FORWARD

Thoughtful restaurateurs are looking at sustainability from multiple angles. This can mean supporting Chester Zoo's sustainable Palm Oil Project, like Joseph Benjamin, or a wine list comprised mostly of English bottles at Angela's. Sustainability also means working with suppliers who share your values. 'We choose suppliers due to their products, but also if they are prepared to work with us to cut out plastic,' says Lee Coad. 'Our bee-friendly rapeseed oil, cider and coffee suppliers all deliver using returned and reused containers. Our oyster shells go back to the farm for the cultivation process and our fish is from MSC-certified suppliers with boats on the south coast.'

Most chefs now cook seasonally and many use the whole ingredient. Becoming more sustainable means building on these principles. Perhaps it's not realistic to think all restaurants can go zero waste, or have tables made from carrier bags, but steps such as banning plastic straws or using biodegradable coffee pods all help. We can play our part by supporting the restaurants already going the extra mile, so that more follow suit. Also, as anyone who's dined at Spring, Silo, Angela's or Where The Light Gets In can attest, doing the right thing can still be a delicious night out.
Originally published in Waitrose & Partners Weekend, November 2018