A recent reader recommendation prompted a dive deep into the archives to examine the ups and downs of London's oldest French restaurant. Opened in 1896 as Bienvenue, it moved to larger premises on Greek Street in 1927. L'Escargot Bienvenue appeared in the guide for the first time in 1954 – 'for edible snails, the place in London; excellent also for other French dishes.' A snail farm was in the basement. Considered one of the great Soho restaurants, it faded from the guide in 2011. Is it time to re-review?
The Good Food Guide, 1963
'This has been a landmark for many of us, with its good provincial French food, its elderly and temperamental waiters, its illegible menu in purple ink, its unchanging décor, its overpriced wines, and the Gaudin family too. Now it may change for Kettners have taken it over; and although they swear to us passionately that they will preserve its qualities, it will need to be watched.
'The service came in for criticism soon after the takeover and there were complaints at that time of the inexperienced handling of the wine. If the new management will add a few sound cheap ordinaires to the existing long list and diminish some of the existing prices, they will in fact improve it. Let us watch with benevolent hope.'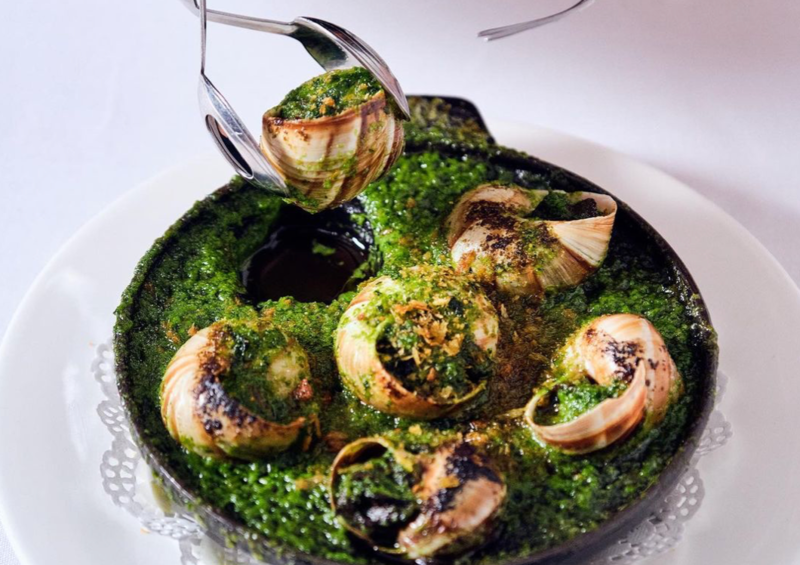 The Good Food Guide, 1974
'Radical but conservative communicators make great use (at lunchtime) of this typical bourgeoise restaurant, well lit, with air conditioning, and French prints around the walls. It has appeared here for twenty years, and last year was not at its best, according to critics of 'lifeless' food and 'abrupt' service. Later, improvement was noticed, and a test meal in the late autumn went very smoothly, with eggs well cooked (whether en cocotte à la crème, or sur plat with prawns and a provençale sauce), pigeon paysanne (£1.30) tender and not too dry, cheeses liberal, and the petit pot au chocolat (which this restaurant offered before everybody else started to) wanting only a touch of liqueur.'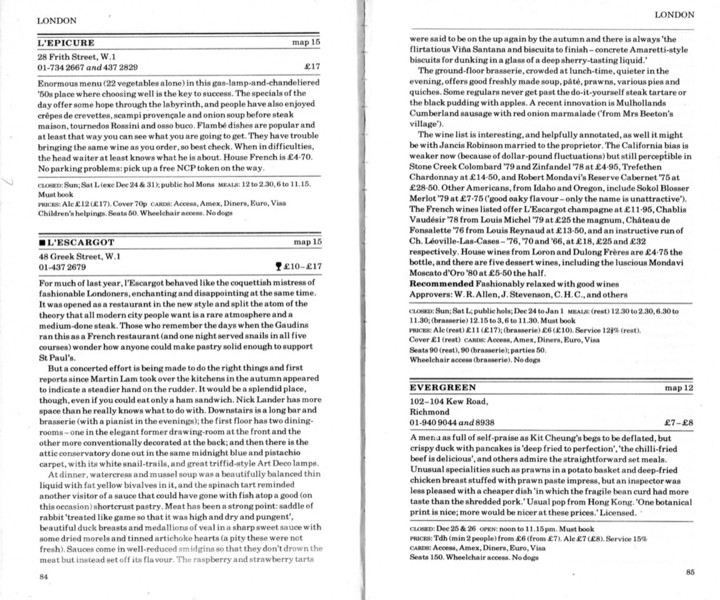 The Good Food Guide, 1983
'For much of last year, L'Escargot behaved like the coquettish mistress of fashionable Londoners, enchanting and disappointing at the same time. It was opened as a restaurant in the new style and split the atom of the theory that all modern city people want is a rare atmosphere and a medium-done steak. Those who remember the days when the Gaudins ran this as a French restaurant (and one night served snails in all five courses) wonder how anyone could make pastry solid enough to support St Paul's. But a concerted effort is being made to do the right things and first reports since Martin Lam took over the kitchens in the autumn appeared to indicate a steadier hand on the rudder. It would be a splendid place, though, even if you could only eat a ham sandwich.'
The Good Food Guide, 1994
'The snail has revived. For long a landmark among Soho restaurants, L'Escargot has been through bankruptcy and emerged at the hands of Jimmy Lahoud, who has installed a super-group among young chefs: David Cavalier and Garry Hollihead. Their careers can be traced in earlier editions of the Guide. The intention has been to recreate the old setup – brasserie on the ground floor, rising to the restaurant on the upper two floors – but with spanking new decoration and equipment………The brasserie menu has pursued the route of French cookery rather than the trendier Cal-Ital style espoused by so many Soho places. Criticism might centre on its lack of seasonality, or its failure to adjust to daily markets.'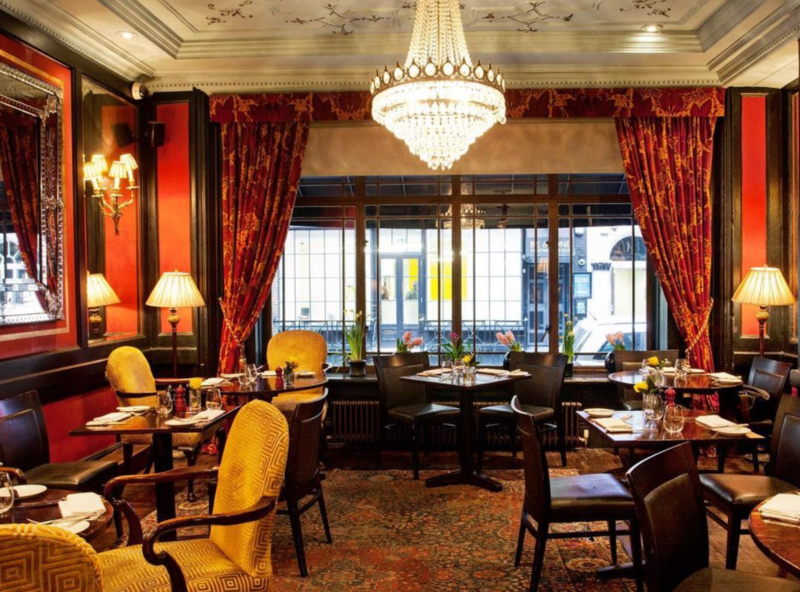 The Good Food Guide, 2002
'Marco Pierre White seems to have a thing about venerable London restaurants, judging by his interests in Criterion Brasserie, Mirabelle, Quo Vadis and this period piece from the 1920s. Known for its displays of art by Miro, Chagall, Matisse, Hockney and Warhol, with an entire room devoted to Picasso.
'Jeff Galvin joins from the Oak Room to take an executive role over both dining rooms, with Alan Pickett cooking downstairs.'
Reader feedback, 2022
'Really good bread - baked on the premises - the truffled bread was especially good. Great snails - as expected - delicious sauce. Chateaubriand was perfectly cooked and the béarnaise was really good. Great pistachio soufflé. Wine list is well priced with some bargains to be had. Service was friendly and attentive.'